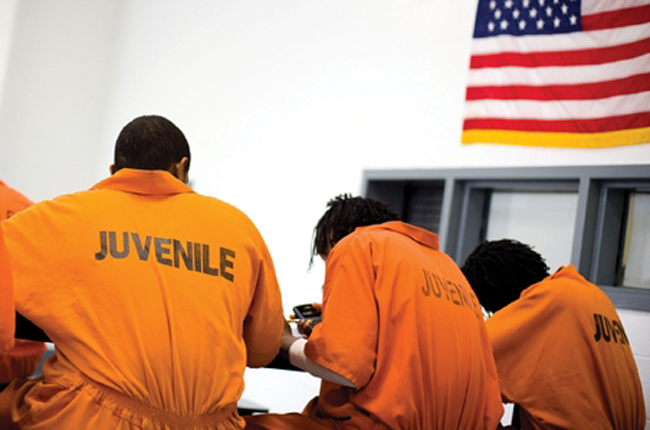 Juvenile Justice Secretary Wansley Walters is notifying employees at the agency of several job cuts and facility closures that will result from the budget signed into law Thursday by Gov. Rick Scott.
The budget will cut more than 1,200 jobs in the Department of Juvenile Justice, though about 500 of those are vacant, meaning about 700 current employees will see their jobs go away. The agency will close several facilities in about a month.
The North Florida Youth Development Center in Marianna, also known as the Arthur G. Dozier School for Boys; the Hillsborough Juvenile Detention Center East in Tampa; the Osceola Juvenile Detention Center in Kissimmee; and the Seminole Juvenile Detention Center in Sanford will all close by June 30, Walters said in a memo sent to DJJ employees late Thursday.
A facility in DeSoto County will also close later in the summer. Walters reminded employees that the Legislature singled out certain facilities, including the ones in DeSoto, Osceola and Hillsborough counties, for closure, not agency officials.
"We will implement an orderly and well-managed transition plan for the closing of these facilities to meet the needs of the youth served by them, which will also involve the collaboration of our state operated and provider partners," Walters said in the memo. "We will do everything possible to assist affected staff, who will also receive individual letters formally notifying them of the impact on their positions and explaining their options.
"The next several months will be highly challenging as we make the changes required by the budget," Walters continued. "Doing more with less is a common challenge faced by all employers in this difficult economy. Please know that I am committed to implementing these changes – especially their effect on staff – with efficiency, sensitivity and without compromising our mission."
Scott signed the state's nearly $70 billion budget into law on Thursday, and vetoed more than $300 million in spending and another $300 million in spending authority in the budget.
The FY 2011-12 budget reduced spending on the Department of Juvenile Justice by $67 million, an 11 percent decrease from the current fiscal year.
Sen. Bill Montford, D-Tallahassee, said the job cuts would hit harder in some areas than in others. Smaller cities like Marianna, home for more than 100 years to the Dozier School, will feel those job losses more than bigger cities like Tampa.
In the smaller communities, many of which rely on government employment, "what we have here is there are more jobs lost than there are jobs available," Montford said. "We know that if you continue to cut the budgets you're going to lose personnel." He also said that while other jobs in government might be available, it's sometimes not easy, because it would require a move across the state.
The decision at DJJ follows an announcement earlier in the week that the Department of Children and Families will cut about 500 filled jobs, more than half of which are at three state hospitals, one in Maclenny in northeast Florida, one in Chattahoochee northwest of Tallahassee and one in Gainesville.
–David Royce, News Service of Florida