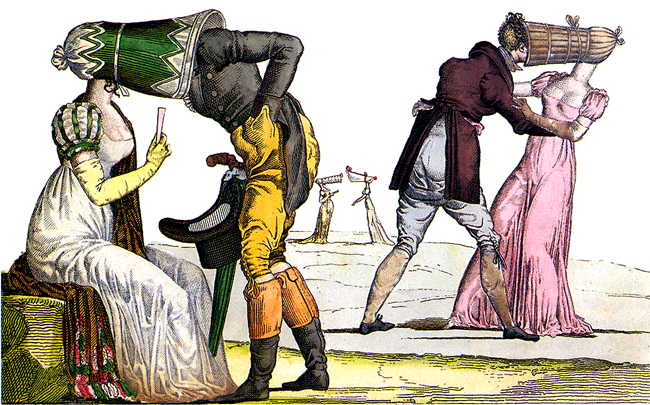 When Republican lawmakers created the Florida Health Choices program in 2008, they billed it as a way to deregulate the health-care market for small businesses.
Two years later, Florida Health Choices has still not started offering coverage, and its leaders and lawmakers face a philosophical choice that could determine whether the program survives.

Florida Health Choices would not qualify as a state insurance exchange under the federal health-reform law, the Patient Protection and Affordable Care Act, signed into law in March. As a result, backers of the Florida Health Choices program will have to decide whether to push forward with their free-market vision or go along with requirements in a federal law that is loathed by many Republicans.
All states must have such an exchange by 2014 to help small businesses and individuals buy insurance coverage. But while the general thrust of the exchanges and Florida Health Choices is similar, the federal law doesn't allow for the Florida program's hands-off approach to the coverage that would be sold.
"We said we're going to create a marketplace where nobody dictates what has to be sold or bought," said Florida Health Choices Chairman Aaron Bean, a former lawmaker who led efforts to create the program. "The federal government is completely 180 degrees opposite of what we have done."
Exchanges are a critical part of carrying out what has become known as the federal law's "individual mandate," which will require almost all Americans to have health insurance by 2014. In approving the mandate and exchanges, Congress also approved minimum standards for benefits, which Florida Health Choices does not meet.
Without changes to Florida Health Choices — or to federal law — the state would have to create at least one new exchange to meet the federal requirements. If Florida doesn't set up such an exchange, the federal government would reach agreement with a non-profit organization to operate it.
Bean said Florida Health Choices will continue moving forward, and he hopes to start offering coverage this fall. As a sign of that, the program's board of directors agreed Friday to hire Rose Naff, former head of the Florida Healthy Kids Corp., to serve as its first chief executive officer, at an annual salary of $120,000.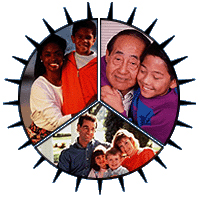 A former Republican House member from Fernandina Beach, Bean said he hopes Florida Health Choices will become "entrenched" and spur public support. He also said he hopes the November elections will bring changes in Washington.
But the prospect of a clash with federal law comes on top of repeated delays in getting the program started. Allen Douglas, a National Federation of Independent Business official in Florida, called the program a "good idea," but he said it might be well into 2011 before many small businesses could participate — even if Florida Health Choices starts operating this fall.
"They drug their feet for two years. This was passed in 2008," Douglas said. "Now they are where they are."
Florida Health Choices was created in what amounted to a legislative shotgun wedding between the state House and Gov. Charlie Crist. While House leaders pushed for Florida Health Choices, Crist wanted a program known as Cover Florida that allowed insurance companies to sell stripped-down policies.
In the end, lawmakers and Crist approved a bill that included both programs. But two years later, neither has put a dent in reducing the nearly 4 million uninsured Floridians.
Cover Florida had signed up only 5,462 people as of Dec. 31, the end of its first year of operation.
Under Florida Health Choices, small businesses would be able to enroll in the program, and their employees could choose from a variety of health coverages provided by private companies. While that could involve buying insurance coverage, it also could involve such things as buying pre-paid contracts for limited health-care services.
The idea, at least in part, is to give a centralized system where small businesses can help employees get health coverage. Small businesses often do not have the buying power of large corporations and are not able to spread insurance risks as easily, which makes health coverage difficult to afford.
The insurance exchanges in the federal health-reform law also are designed to serve as markets where small businesses and individual customers can go for coverage. But unlike Florida Health Choices, the exchanges are required to sell insurance policies that include a list of "essential" benefits such as hospitalization, maternity care and prescription drugs.
Mary Beth Senkewicz, deputy commissioner for life and health at the Florida Office of Insurance Regulation, said lawmakers would need to make substantial changes in the 2008 law if the state wants to use Florida Health Choices as its exchange. She said it also would require changing the focus and philosophy of the program.
"I think you are well-positioned, if you are willing to adapt," Senkewicz told the Florida Health Choices board.
Board member Tom Arnold, secretary of the state Agency for Health Care Administration, said the board needs to keep in mind the "big picture" as it moves forward with Florida Health Choices. He said the federal law could determine whether the program survives.
But in the meantime, the program is trying to overcome the continuing delays in getting started. Those delays began, at least in part, because it took Crist until early 2009 to name members of the board.
It also, however, has taken the board months to name a chief executive. Board members widely praised Naff, who led Florida Healthy Kids Corp. from 1990 to 2008 and most recently has held a high-ranking position at the Florida Department of Business and Professional Regulation.
"I'm in a hurry," Bean said. "People in the state of Florida are ready to buy and sell product."
–Jim Saunders, Health News Florida