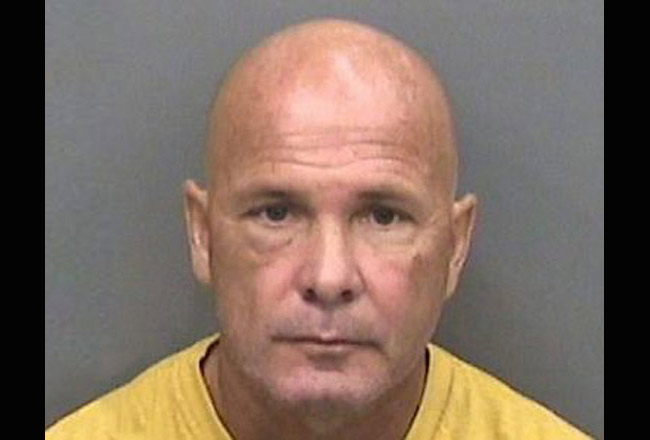 The story of Jerome Hayes's murder of Fred Turner on I-4 Saturday in a supposed case of "mistaken identity" evokes all sorts of reactions, among them rage—rage at the case of yet another Floridian goon with a gun, another hothead whose temper would not have been an issue had it not been loaded in the chamber of a firearm, another armed idiot whose bloodletting had to be measured by the caliber of his stupidity. Another Floridian is dead, madly and inexcusably, because of the armed insanity of men in a state where weapons permits are Viagra to cowards and conflicts become invitations to violence.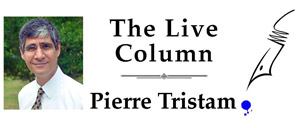 Hayes is 48. He was at a Tampa strip joint called the Gold Club with a friend. The friend got into an argument with someone. Hayes and the friend were thrown out. Hayes retrieved something from the trunk of his car, and saw the man he thought was the one his friend had argued with in the strip club walk to his car. That was Turner. Except Turner hadn't been in the strip club. He'd been at Tres Equis, a nearby adult store. (Spare me the Jerry Falwell moralism that would so much as hint at blaming Turner for having been at an adult store, or placing himself in the wrong place at the wrong time.)
Turner drives off. Hayes and his friend follow. Hayes waves a gun. Turner calls 911 in a panic, reports the goon, and says what would turn out to be his last words: "If he shoots his gun, I'm gone."
The goon shot his gun. Turner is gone.
As if that weren't repulsive enough, the focus of stories since have been portraying this as a case of, as one dimwitted television newscaster (pardon the redundancy) put it, "a tragic case of mistaken identity." But even the Tampa Bay Times had an indefensible headline on an otherwise fine story about the shooting: "Wrong man shot on I-4," as if, had the goon shot the man who'd been involved in the fight at the strip club, that would have been the right man.
It would have been murder either way. No verbal argument is ever a reason for a murder, let alone reason to chase someone at the speed of premeditation on a highway, miles after passions would have presumably cooled.
There was nothing "tragic" about the murder, either. A tragedy presumes inevitability at the hands of forces greater than one's own. Oedipus unknowingly fucking his mom and murdering his dad is tragic. Three thousand people massacred in planes and buildings because they were victims of a genocidal religious ideology they knew nothing about is tragic. A goon setting chase of an innocent man—of anyone—with intentions to kill over an argument isn't tragic. It's malice, knowing and ignorant at the same time. There was nothing inevitable about it. It was entirely evitable, in every regard, down to the gun possession.
But we live in a state where gun possession alone isn't the thing. Using the gun is the thing. Hayes used his gun because he could, not because he had reason to, and because his manhood—that microscopic reflection of a man's intelligence—compelled him to use it. The South was big on duels. It still is, but concealed weapons permits enable the cowardly to execute their idea of a duel in their more one-sided fantasy of playing judge, jury and executioner.
This is the reason George Zimmerman is on trial. Self-defense or not, it is Zimmerman—the hothead, the arrogant, the vigilante, the racist George Zimmerman—who sought a confrontation by pursuing Trayvon Martin, and killing him. Had Zimmerman not felt stupidly empowered by the gun he carried, he is unlikely to have set chase. Guns don't speak. They don't kill people, either, the NRA's lobotomized lobby reminds us with every shot fired. But they certainly muscle up delusions of grandeur, distorting perceptions and, when the bearer of the gun is a goon, precipitating confrontation. It is Zimmerman who triggered the situation that put him in position to then claim self-defense, which of course is not self-defense at all (though the jury may well see it that way in the end) but rationalized murder.
It's the same reason Michael Dunn, another racist goon who hates that "thug music"—meaning hip-hop—shot and killed 17-year-old Jordan Davis at a gas station because Jordan wouldn't turn down the music. It's the day after Thanksgiving in Jacksonville last year. Dunn is in his car. Jordan is with his friends in another car, all high school students, but black high school students, which in the South means, to unrepentant Confederates anyway, what Palestinians in any guise mean to some Israelis: terrorists. These terrorists were playing loud music. Nothing but loud music. A 17-year-old boy defies Dunn's orders. Dunn reaches in the glove box, pulls out his gun and shoots, and keeps shooting after Jordan's friend in a panic speeds out of there. Five bullets hit the car. A bullet hit Jordan in the chest, another in the groin. He dies. Dunn later invents a story about seeing a gun in the kids' car, a story he never told his girlfriend, who was in the store at the time of the shooting. Of course there was no gun in the kids' car. There were four high school kids, black kids, going to the mall the day after Thanksgiving. But they ran into a goon with a gun, who now faces a first-degree murder charge and three counts of attempted murder.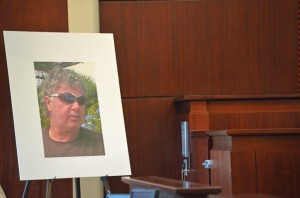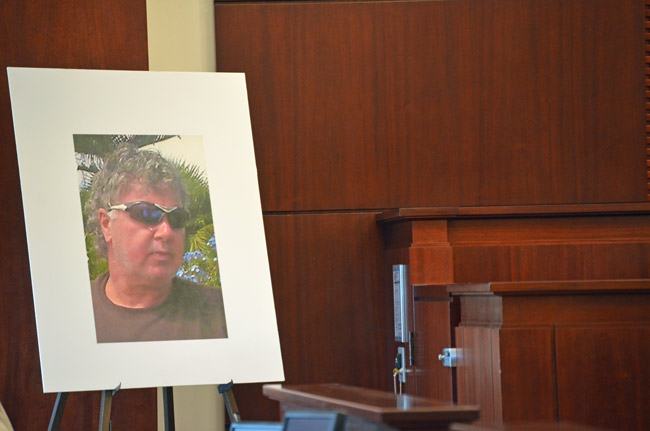 And of course armed stupidity is the reason Flagler Beach's Dana Mulhall is dead and Paul Miller is serving life in prison for murdering Mulhall over an idiotic argument about barking dogs. Miller's bigotry wasn't blacks, at least not then and there, but it played a role in the murder, too. Miller, a good-old Tennessee boy with the tattoo of a cross on his arm, has a problem with Northerners, as he made clear in his rancorous and spiteful testimony. Mulhall was from Maine. (He has a problem with strong women, too.) But Miller was nothing if not methodical, down to the way he retrieved his gun after Mulhall had gone back into his house. The way Miller was ready to sit and wait for Mulhall on his porch, gun at the ready. Mulhall didn't make him wait: he came back out to yell some more about the dogs. Miller pulled the gun, aimed, shot, shot, shot, shot and shot. Another murder by an idiot with a gun. Another man who wouldn't be dead today had it not been for the presence of a gun in the hands of a man who should not have been wielding anything more dangerous than a remote.
At one point or another, one of us, any one of us, our children included, can cross paths with these goons, can be the next Jordan, the next Mulhall or Turner. Not because these things happen, but because we make them happen, by law. That's what celebrating a million concealed weapons permits gets us: these avoidable murders, stupidly called "senseless" and "tragic" but made possible only by the pre-meditated recklessness of state laws that have replaced gun ownership's civic responsibilities with gun ownership for its own sake or worse: to protect against government, or against neighbor, or, as Florida bleeds so often, to clobber the innocent in the name of testosterone. Muslim fanatics yell Allahu Akbar. Their Floridian equivalents yell Second Amendment.
Every one of these goons from Hayes to Zimmerman to Dunn to Miller lawfully carried a gun. Every one of these goons killed when he didn't have to. And every one of them manages to have his defenders, his fans, his advocates. It isn't enough to needlessly kill. In Florida, we celebrate our murderers. And reward them with new ammunition come the next legislative session.

Pierre Tristam is FlaglerLive's editor. Reach him by email here.