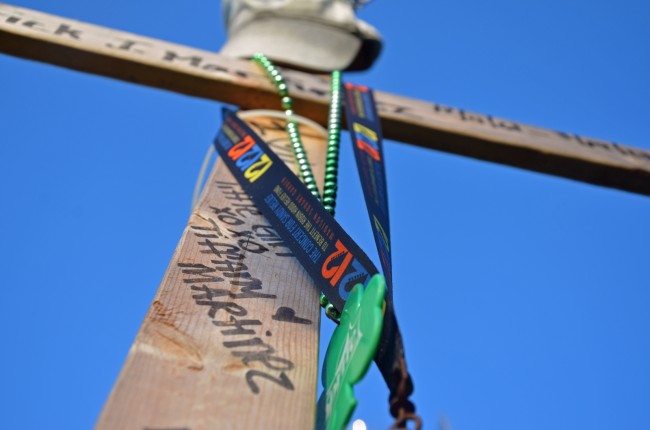 The perpetrators of three high-profile wrecks on Flagler County roads this year—two of which resulting in the death of two men, and another resulting in a man's severe injuries—appeared before a circuit judge for their cases' final disposition this morning. The drivers, who include a Flagler County sheriff's deputy, were handed only light fines. None of the three lost his driving privileges or was required to serve community service hours.
The law provides for such penalties, but leaves them to the discretion of the judge. The sentences were imposed by Judge Pope Hamrick, who was sitting in for County Judge Melissa Moore-Stens, who is on vacation. Hamrick retired at the end of 2006 after 18 years on the bench in Volusia County, and was called in for the traffic infraction hearings. The hearings provide a seldom-opened window to what happens after attention has dissipated from wreck scenes and pain or grief has retreated to only those most immediately affected by the life-changing, or life-ending, events.
The brother of one of the dead victims and the still-injured victim of another wreck were stunned by the light sentences, which they heard as they sat in court this morning, after themselves speaking to the judge and asking that the stiffer penalties be imposed.
"Accidents happen, but you have to be held responsible for your actions," John Martinez, whose brother Frederick Martinez, 51, was killed the afternoon of March 19 when Little, 33, struck Martinez with a van. Martinez was in the bike path on 100, heading home to Flagler Beach.  Little said he sneezed at that moment, causing him to swerve and strike Martinez, and drag him several dozen feet.
"He's an adult, I'm an adult," John Martinez said. "If I kill someone I'm responsible for it. I should pay something, to the state, something to the family. Nothing. I was told he should get $1,000 fine, 120 hours of community service at a trauma unit, and his license suspended for a year. That's the max. The judge gave him the minimum. It's just upsetting." Little was also charged with careless driving.
The second case  involved what the sheriff's office initially termed the hit-and-run wreck on Palm Coast Parkway the morning of April 18 that left 62-year-old cyclist Terrance Conley severely injured. Marquis Norwood, a 19-year-old student at Daytona State College, was eventually charged with careless driving, but not leaving the scene of the accident.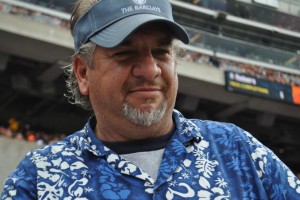 "I can't believe that they're coming down with these types of sentences against drivers for hitting people on bicycles in designated bicycle lanes and areas," Conley said after the sentence was handed down. "You walk away with leaving the scene and the whole thing. I just find it horrendous. I don't quite understand. They try to talk themselves in the county as being a bike friendly area, bring people in for tourism dollars to do it, and are hitting people on bikes now and are getting away with it. I don't quite understand that. Really, it's quite a contradiction."
The third high-profile case relates to the Feb. 13 wreck on the western portion of State Road 100 when Flagler County Sheriff deputy Christopher Crego, 31, who was speeding up to 122 miles per hour—according to GPS data gathered by the Florida Highway Patrol—to respond to a crash-with-injuries call further west, collided with a van driven by Eduardo Luis Pacheco, 64, sending the van on a series of flips and killing Pacheco. Crego was cited with careless driving.
Little and Norwood pleaded no contest. They were each found guilty and fined $500, plus $166 in court costs. Norwood has to take his driver's exam again within 30 days. Crego changed his plea from not guilty to no contest. He got a $1,000 fine, and adjudication was withheld, after his attorney asked the court to do just that so Crego could retain his driver's license.
The maximum fine for careless driving is $500, in addition to court costs. But that penalty is in the absence of serious bodily injury or death to another. The law is clear in the case of a crash that leads to someone's death or serious injury: a person convicted of a traffic violation in that case may face a higher fine of up to $1,000, and "may," the law states, "in addition to any other civil, criminal, or administrative penalty imposed, be required by the court to serve 120 community service hours in a trauma center or hospital that regularly receives victims of vehicle accidents."
The "may" leaves it up to the judge's discretion. Hamrick opted not to impose the stiffer penalty.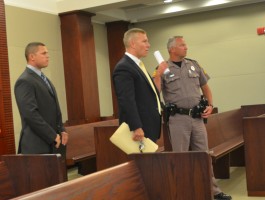 Hamrick did not explain the disparity between the sentences, nor their relative lightness. Crego alone was represented by an attorney, Mike Finesilver of the Fraternal Order of Police, who cited Crego's "fine driving record" and the fact that he was on duty, answering a call, as reasons to go light on his sentence. Finding him guilty, Finesilver told the judge, would result in his driving privileges being suspended, and his inability to be a road patrol deputy.
Hamrick asked for a recommendation from a Florida Highway Patrol sergeant who was part of the investigation, and who was in court with one other trooper. The sergeant declined to give a recommendation, saying it goes against department policy. But he gave a detailed account of the investigation, outlining Crego's speeds recorded by various means, and explaining how those speeds topped out at 122 miles per hour 10 to 15 seconds before the collision. Pacheco , the victim, had slowed his van to 31 miles per hour on the approach of Crego's police lights, records showed, while the school bus that was driving in the opposite direction, and that caused Crego's double-maneuver—pulling into the passing lane, then pulling back behind Pacheco's van and crashing against it—had slowed down to 20 miles per hour.
At the point of impact, when Crego is assumed to have began slowing down, the sergeant said the last recorded speed by the deputy was 76 miles per hour.
Crego, who had been with the sheriff's ioffice a year and a half at the time of the crash, was himself seriously injured. He was paid $33,000 a year. He was out on medical and workers' compensation leave for two weeks, and was then placed on paid administrative leave from Feb. 27 to March 13.
"He is prohibited from operating any agency vehicle on or off duty and has no take-home car privileges," Sheriff's Spokesman Lt. Bob Weber wrote in an email this afternoon. "He is assigned to the Neighborhood Services Division (Patrol).  He rides with another deputy in a marked patrol car in areas where we tend to experience higher call volume.  This helps on calls where two deputies may normally be required to respond such as a domestic disturbance or physical disturbance, robbery, etc. We have started our own internal investigation, and are still awaiting FHP's final crash investigation report. Once all investigations have been completed they will be reviewed by the Sheriff."
Crego appeared in court today, in a suit and tie, alongside his attorney, with family in the small audience. His was the last case heard in the morning session.
Hamrick had earlier taken just 15 seconds to look at the report of the Little case before starting to engage Little, who stood appeared in a suit and tie. Little is married and has two children, he told the judge.
"What would you like to say to me?" the judge asked Little.
Little appeared surprised by the question. "I'm not sure what I'm supposed to say," he said.
"Anything you want to say in mitigation before I impose sentence," the judge said. "You have the right to say anything to me you so desire."
"I do believe that it wasn't an accident that happened, an act of god kind of thing," Little said, nothing that he understood that "a penalty has to be assigned by the court."
John Martinez then addressed the court before sentence was imposed.
Norwood's case followed—after a few other, less high-profile cases. He described driving on palm Coast Parkway and hitting Conley with his car's mirror, though Norwood said he was unaware that he'd struck the cyclist.
"You say you continued on to school," the judge asked.
"Yes, sir."
The judge said he did not understand why a leaving-the-scene of an accident citation was not issued.
Conley then went to the podium.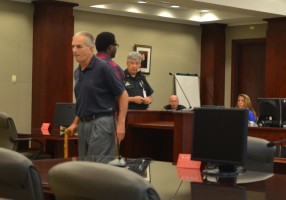 "I don't know what happened, I just heard an explosion, and it was me getting hit by a car. Thank god for the witnesses on the scene that they obviously were able to track [Norwood] down. For someone to say that they did not know they hit me, that is beyond my wildest imagination, because the sound it made that morning was like a mortar shell, I mean it was just amazing. I'm not working a very limited schedule. I've had a business in this county for 34 years that I was able to run successfully, and I'm not sure if I'm going to be able to keep it open now. I don't know how much longer I'm going to be able to work. In my injuries I have a shattered elbow, I have a fractured femur, fractured skull. I work as a beautician barber, so I'm very limited in my abilities to work now." He was in intensive care for five days, then to a rehabilitation center for two and a half weeks. He's still rehabilitating now. He walks with a cane.
Speaking outside the courtroom after the sentence was handed down, Conley reflected on the coincidence of his case going before the judge at the same time as the Martinez case, which he had been following.
"If I would have died," Conley, who never received a call or an apology from Norwood, said, "the same thing would have occurred today. Except I wouldn't have been standing up there, like that guy, he wasn't able to go speak for himself. He would have said the same thing. 'I don't know what happened. I was killed.'"