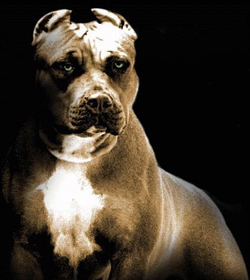 The following incident and arrest information was compiled using official documents, reports and affidavits obtained from government and law enforcement agencies. This feature is not inclusive. It is a sampling of reported incidents in the Flagler County area. Note: The U.S. legal system provides the presumption of innocence to those charged with a crime until guilt is proven in a court of law.
The previous crime report is available here.

Pit Bull Bites 74-Year-Old Woman
Carolyn Carlson Mclaughlin was walking her dog in front of 4B Farraday Lane in Palm Coast the evening of July 12 when she saw a rusty colored pit bull type dog on the front porch. She told a deputy that as she and her dog started to pass by, the pit bull came running towards her and her dog. People sitting on the porch, she said, and no one called the dog back or attempted to get the dog away from her. The dog bit her on her right hand and just below her knee on her left leg, according to a police report, and bit McLaughlin's dog around the neck. McLaughlin refused medical treatment at the scene. A deputy contacted Daniel Coletti and Patrick Morin at 4B Farraday Lane, where the dog was locked inside. They said the dog does not belong to them, but that they were watching the dog for a friend, whose name they could not remember, but that he possibly lived in the Mondex, or Daytona North. Animal control was informed of the situation. No further action was taken.
A Son's Attempted Burglary While Parents Were Falling Asleep
It was the evening of July 11, at 71 Pin Oak Drive. Freddie McCoy Belch, 69, was in bed, readying to fall asleep, when he heard his garage door opener activate and then heard a beeping sound from his alarm system key pad, signaling an open-door alert. He then sat up and saw his son, Lamar McDuffy Belch, 42, standing in his room at the foot of the bed. The older Belch threatened to call the police. The younger Belch ran out. He had no time to steal anything, according to the police report. Freddie and his wife, Linda G. Belch, then told the deputy that Lamar is addicted to prescription pills and could have come to the house for pain medication, cash, jewelry or firearms, though he hadn't lived there since November and had no permission to enter the house. Lamar was contacted at his house, at 306 N. Church Street in Bunnell, and said he'd not been out since 8:30 p.m. But deputies at the scene noted his truck's hood was very hot, as if it'd just been parked there. Lamar was arrested and taken to the county jail.
Habitat for Humanity Property Burglarized
On July 12, a deputy responded to 20 Ziegfeld Place in Palm Coast, a property Flagler Habitat for Humanity had taken over on July 1, and where John Knox, an employee at Habitat, reported that an exercise machine worth $2,500 had been taken from the property. Knox had been at the property the day before, checking on it. When he left the residence, it was completely locked up. The following day, the weight set was gone and all the doors and windows in the residence were open or unlocked. A neighbor reported that the previous day, from about 12:30 to 4 p.m., a White Dodge Durango and three black males were at number 20, cutting the grass and going in and out of the house.
Skylight Heist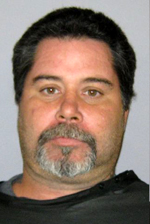 The morning of July 14, after 10 a.m. a deputy responded to 114 Westbury Lane in Palm Coast, in reference to a skylight theft at a vacant home. A witness told a deputy he saw a man walk away from the residence next door to his, carrying the skylight. The witness told a deputy that he was sitting in his front living room near the window and saw the white man walk across his front yard. The deputy then made contact with Louis Guertin, 44, at 100 Westbury Lane. Guertin appeared to match the description given by the witness. At first, Guertin denied any involvement and said he'd been inside all morning. But the witness positively identified him, and Guertin was placed under arrest and taken to the county jail. The skylight was recovered from Guertin's garage. The real estate company was notified and had the skylight reinstalled for $50.00.
Foreclosure Vandals
A sheriff's deputy responded to an incident at 37 Radford Lane in Palm Coast, a foreclosed and vacant home, the evening of July 11. The deputy reports: "Upon arrival, Sgt. Fink began to set up a perimeter around the residence. Sgt. Fink directed me to the rear of the residence while Deputy Dailey, his K-9 Partner, Deputy Reckenwald and Sgt. Fink cleared the residence for any possible suspects. After the residence was cleared, Deputy Dailey and his K-9 Partner began a track with my assistance. However, Deputy Dailey advised that he was unable to get a good enough track to locate the suspect(s). At this time, all Deputies on scene were advised by Sgt. Fink to break down the perimeter and to go back into service." The reporting deputy got statements from the complainant and the witness, both local residents in the area. According to one, he was walking in the area when he heard a loud sound consistent with a window breaking, but so no one by the time he got to the house in question. The other neighbor said he lives in the area and that he was sitting on his back porch when he heard a "loud crash" that sounded like breaking glass, then saw four unknown white males on bicycles leaving the area. He was unable to get a good description of them, but that one of them was riding a BMX style bicycle and another was riding a mountain style bicycle, heading toward Belle Terre Parkway.
The deputy continues: "After the residence was cleared and all other units cleared the scene, I canvassed the interior and exterior of the residence in an attempt to locate any possible physical evidence. The interior of the residence was empty and appeared to have been recently vacated. When I canvassed the exterior of the residence, I noticed that the bedroom window on the south side was shattered with several large pieces of glass lying below. Further investigation revealed that the window was broken out with a large stick, due to the amount of tree bark and debris located around the window. There was also some tree bark located inside the bedroom just below the window. It is unknown if anything was taken from within the residence, due to the fact that is it currently vacant and no owner was able to be located."
Other Burglaries and Larcenies and Other Petty Crimes
Two electronic book readers stolen from a home at 5751 Mahogany Blvd. in Bunnell on July 14.
Samuel L. Sullivan, 27, and Kaitlynd M. Beare, 20, arrested for shoplifting an mp3 player, head phones, men's te-shirts and socks and female jeans at Walmart on July 14.
Welder stolen from a home at 149 Birchwood Drive in Palm Coast sometime between July 6 and July 13
Antique currency, including a 1908 silver dollar, a gold necklace with gold cross charm and a 5-shot Taurus revolver were reported stolen on July 13 from a home at 5871 Canal Ave. in Bunnell
Tools and a television/VCR stolen from a home at 9 Slogan Ct. in Palm Coast on July 12.
Seven storm drains valued at $200 each stolen from European Village between July 11 and July 12.
House at 4 Lake Charles Lane in Palm Coast broken into on July 12. Nothing was taken, but the house was ransacked.
Brand new Dell laptop stolen from 171 Birchwood Drive in Palm Coast sometime between July 4 and July 11.
Black Spooky Toth Bicycle with red rims and beach cruiser style bicycle with a 44 cc motor attached stolen from 2 Boulder Rock Drive in Palm Coast on July 11.
Shoplifting by a frequent customer reported at Sharpe's Liquor on Flagler Plaza Drive. Video footage shows the theft of liquor on June 26.
Laptop computer and Playstation stolen from a house at 34 Princess Rose Drive in Palm Coast on July 12. The house was broken into.
Bicycle stolen from a rack, where it had been secured, outside Hooligan's on July 11. The bike belonged to an employee at Hooligan's. It is worth $300.
Jewelry such as gold rings, including one with two hearts, Nintendo Wii, Xbox, and an HP laptop stolen from a house at 19 Prosperity Lane in Palm Coast sometime between July 8 and 11.
Mini fridge, model trains and track stolen from the Flagler Model Rail Road Club at 3333 Old Kings Road South. Theft reported on July 11.
Currency, a computer and narcotics stolen from a house at 4545 Mahogany Blvd. in Bunnell on July 11.
External air conditioning unit stolen from a house at 4 Cooper Lane. Theft reported on July 11.

DUI Arrests
Tracy Ann McDurmon, 46, of 6 Rolling Place in Palm Coast, on July 10.