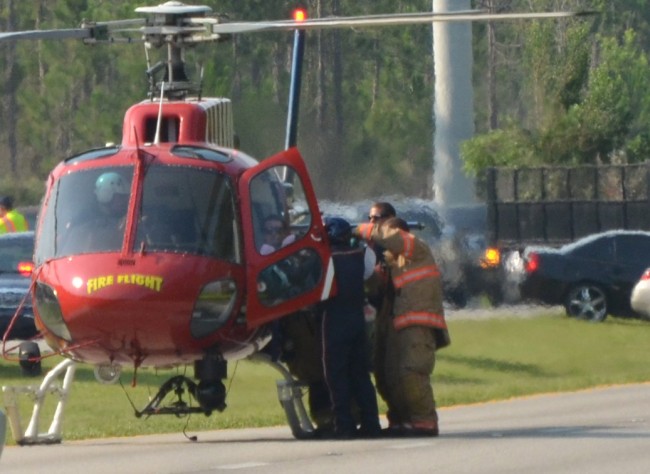 In Brief: Looking at the near certainty of a tax increase, Flagler County Commissioners Monday continued to wrestle with a budget submitted by their administration that is adding to their costs rather than making it easier to fill a budget gap, or keep taxes from increasing. But the administration argues there's no room for going cheap short of eliminating services.
"Public safety is paramount for this board," Flagler County Commissioner George Hanns said this morning, "and we will protect the public if they like it or not." Commission Chairman Nate McLaughlin spoke a variation of the same words.
The commission was analyzing next year's firefighting and emergency helicopter budget, with expensive replacement costs that include a couple of SUVs and two ambulances, radios, breathing equipment and other items adding up to $823,000. The replacements are vital to keeping the operation current and safe, County Administrator Craig Coffey said.
But the numbers and the continuing budget crunch the county faces—with a minimum budget gap of $3 million to fill, and a wish list worth up to $8 million—triggered a discussion among commissioners about the possible, as opposed to the wishful, when the bottom line is almost inevitably a tax increase. The only difference will be the size of that tax increase.
"We have assets here that we're allowing to diminish in the name of cutting some dollars here and there. We have to decide as a community what type of community we want to be," and what level of services the county should provide, McLaughlin said. "Obviously no one is interested in being the gold standard for public service, but it wouldn't be a bad idea in my mind to at least have a community that you look at and say, I'm glad I belong here and I'm willing to build upon the foundation placed there by others." He acknowledged the price tag, and went as far as saying that he personally believed that "it's incumbent upon every American to pay as few taxes as humanly possible or legally possible. That's my basis in thinking when it comes to taxes, but I also recognize that I have to pay for the services that I get for the kind of community that I have."
Regarding fire services, the significant fires in question this year are capital costs. The overall $8.4 million budget would remain flat, with a total of 83 people in the county's fire department—among them 57 firefighter paramedics, 18 fire rescue lieutenants and three captains. The numbers haven't changed for four years. But Coffey wants the commission to budget between $500,000 and $750,000 a year for capital spending.  Last year the commission budgeted $1 million. Half of it went to the new pumper truck, $246,000 for fire-fighting equipment, and $350,000 for a tanker truck (that $350,000 had actually been rolled over from the previous year).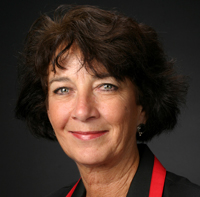 "We've all proselytized as far as what we want to have and all our safety and things like that, but," Revels said, "this is our opportunity to pick at a budget, and that's the whole purpose of sitting through this rather than just saying, yes Mr. Coffey, we want all the upgrades that we've been kicking down the road. And when we sit through the budget hearing, because we know we have no new higher millage on any property coming forward, every single thing that we see in an add on here on every single page is increasing the millage rate." She said the discussions must take place rather than be stuck on philosophical beliefs everyone can agree on.
"The discussions I'm having with the community, I'm hearing that we do want those things, and that the community is willing to pay for them," McLaughlin said.
Commissioner Charlie Ericksen described the whole budgeting process as "flawed" and lacking direction to Coffey, when the commission as a group should be prioritizing its wants and submitting them to the administrator as a starting point, rather than taking his lists and picking through them. Other commissioners didn't seize on the suggestion.
The trigger for the closer look at the firefighting budget was the planned replacement of vehicles, one of which—a GMC Sonoma SUV—has 89,000 miles on it. "A lot of people drive a vehicle to twice that length," Revels said. "Every department we go through we're seeing two and three and five vehicles replaced, and it's going to really add up." McLaughlin raised questions about another SUV on the replacement list, with 109,000 miles on it, until Commissioner Frank meeker told him that based on his Consumer Reports readings, the vehicle was likely needing replacement.
There were also questions about replacing an ambulance with 142,000 miles on it.
The county has 10 ambulances: six that operate on the front lines, and four that are held back as spares, placed in service during emergencies, special events and such to ensure that the entire county is properly covered. The ambulances listed for replacement, Revels noted, were marked as spares.
"If it's a spare right now, I wouldn't see replacing that, I would have to agree with the commissioner, so let's get an answer for that one," McLaughlin said.
"We have some questions that need to be answered but any time you prolong or put off putting a vehicle replacement," Hanns said, "when you catch up it becomes more difficult, and you're going to pay me now or pay me later. This is what because of these state mandates we keep putting things off, and when it's time to catch up it's very costly." Hanns recommended going along with the submitted budget.
Commissioner Frank Meeker had another idea: inspecting the equipment the fire department wants to replace.
"When we had this exercise with the city I had them line up the trucks outside, I went out and walked through them, was looking at the rusted hulls through the frame," Meeker said. "I mean, show me. Yeah. I was hesitant at first, then it convinced me in the end. I'm not sure, we probably have more vehicles than it's worth lining up just to take a little walk through."
Revels was not interested in creating a car lot full of such vehicles as it might waste employees' time. The administration will send an email to commissioners and let them know when and where they may inspect the vehicles in question. Revels was curious about what instructions Coffey gave his departments.
Commissioners also discussed Fire Flight, the county's emergency helicopter, which operates 12-hour shifts (from 8 a.m. to 8 p.m.), seven days a week, with two pilots sharing duties. (The helicopter's $661,000 budget is separate from the fire department's.)  After 8 p.m., Volusia County's Air One is sometimes called in to pick up trauma patients or conduct law enforcement missions. Two questions regularly come up at budget time: whether to increase or scale back the helicopter's hours, and whether its budget and mechanics are sound.
A new helicopter would cost $4 million. The current aircraft is worth $1 million, with just $250,000 set aside for its capital improvements. Commissioners don't have to be convinced about the helicopter's effectiveness, not just in ferrying trauma patients to Halifax hospital, but in battling fires, saving homes and other property, and assisting police in searches or chases. Some of those missions are reimbursed. Some are not: medical flights are usually paid back, but fighting fires and assisting police is part of the cost of keeping the helicopter available to the county's public safety mix.
John Sowell, the chief pilot, told commissioners that converting to a 24-hour shift would pay for itself if the helicopter was called into service on medical missions once a week at night over 52 weeks, which would generate close to half a million dollars.
Fire Chief Don Petito said it's a risk. "We could go a month without having a night flight, or we could have a lot of night flight," he said. "It's not a guaranteed revenue."
Jane Gentile-Youd, a Plantation Bay resident, addressed the commission this morning after hearing the public safety discussion. She quoted Hanns's and McLaughlin's words about making public safety paramount, only to cast doubt on those declarations when, in her view, the county is not providing all it can. Her suggestion: add a pilot and extent Fire Flight's hours.
"Please," Gentile-Youd said, " put back that other pilot, that means more to me than new trucks or anything else. I want to know if I'm in a life emergency, you can land in my whole back yard at Plantation Bay, I have a whole acre."