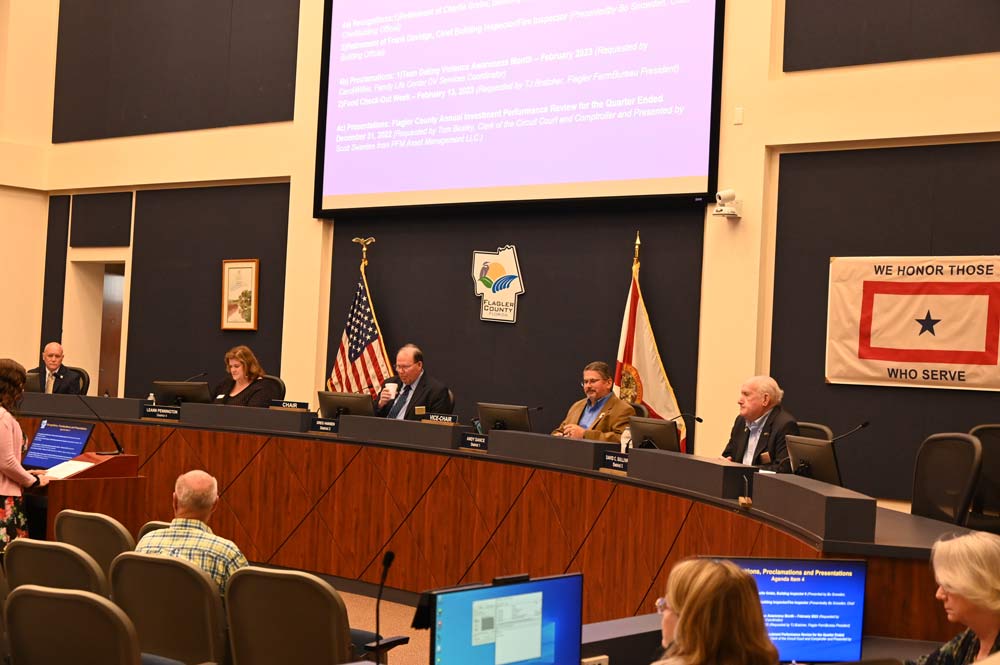 By Marvin Clegg
After sitting through a Flagler County Commission workshop recently where staff stressed the need to be more forward-looking with road maintenance in order  to save money in the longer run, and after hearing that "we need more money" to do the basics like this, my children were surprised to then hear suggestions for a variety of wish-list projects that were totally discretionary, and could cost millions.
Then some of the county commissioners decided to poll city government leaders to see if they would support a county effort to raise the sales tax.




I suggest the County Commission form a citizen advisory group of resident volunteers with great business experience to review future budgets and advise the commissioners about where fat can be trimmed or inefficiencies corrected. Critical departments like Road and Bridge can then carry out the core tasks they've outlined to save us all money in the long run and protect what we really depend upon government to manage.
St. Lucie County, further south, has had a Citizen Budget Development Committee since 1991.  It reviews all aspects of the budget (see this year's examples here, here and here) and recommends its own resolutions. The county's budget director, a staff member, describes it as successful.  I've seen the concept work in other areas as well, in government and in the private or charitable sectors.
Politically, such a committee provides some buffer for commissioners wrestling with staff and constitutional officer demands vs. taxpayer resistance.  In reality, commissioners hear from staff and other government officials a lot more than they hear from the general public.  Commissioners get pressured to fund projects daily.
Logistically, it provides for a valuable public resource to be tapped where we have a wealth of active and retired business leaders living here with experience from many different areas, geographically and specialty-wise.




To be effective, such a group can't be a bunch of political cronies.  St. Lucie worked out a system, after a major amendment, to try to avoid some of that.  These volunteers need to be recognized, successful business people, with and without government experience. They must not have a preconceived ax to grind or a political agenda.  Party affiliation should be irrelevant.   Our political system is in the mess it's in because too often those factors cloud the business at hand.
I urge our county commissioners to break out of the rut of simply thinking of new ways to get more money.   Many of us can remember the days in Flagler County when our commissioners were ranchers, farmers, and active business people who questioned budget items and tried their best to make sure they, and other taxpayers, were getting their best bang for the buck.  The budget is much more complicated these days. That makes it all the more important to call in extra help from a group of citizens that holds no allegiance to a particular department, party or individual.
What have we got to lose?  Of course commissioners will meet with resistance from entrenched quarters.  But commissioners represent the citizens.  And Flagler County attracts a lot of smart retired citizens. So why not give this a try?  It's not glamorous.  It's not rocket science.  It's not expensive. But it could save us from a lot of costly mistakes.

Marvin Clegg is a Flagler County resident.