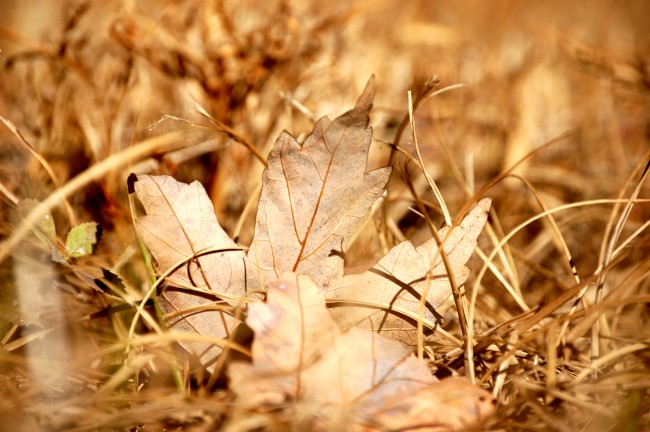 Flagler County on Dec. 21 declared a state of emergency and enacted a burn ban because of extreme drought conditions that have turned grounds and forests into tinder. On Tuesday, the Flagler County Commission will extend the state of emergency indefinitely. The last time the county declared such an emergency outside of the spring and summer fire season goes back to 2007, when it did so in December.
"It's going to take an awful lot of rain to pull us out of that," Flagler County Fire Chief Don Petito said.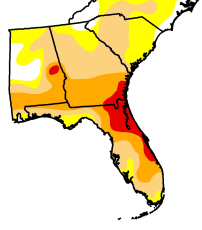 Very few areas in the United States are in the kind of extreme-drought conditions Flagler County is facing. These areas include several counties in Northeast Florida, including all of St. Johns, a sliver of southeastern Georgia, large parts of western Louisiana, parts of central Texas and small areas of central Alabama, western Tennessee and northeastern Arkansas. The map to the left shows extreme drought zones in red.
The burn ban, as defined by Flagler County rules, outlaws all open flame but stops short of outlawing the use of outdoor barbecue grills. The law specifically bans the sale or use of fireworks including sparklers (though pyrotechnic companies that have operated in Flagler for five years or more are exempt from the ban, including the testing ban). Burning anything openly, including in open fire pits and containers such as barrels, is prohibited. Parking vehicles with catalytic converters in high grassy areas (converters can generate intense heat) and throwing matches or cigarettes from vehicles is also banned. The law provides for a warning on the first offense and a $500 fine or 60 days in jail on the second offense. Fire departments have the authority to dispatch law enforcement to places where they suspect illegal burning is occurring.
The drought index today (Jan. 3) stood at 638 on a scale of 800. Ground conditions are more similar to mid- to late-summer conditions, when the sun has been burning hot over long days and in the absence of sustained rain. Anything over 600 on the index means that conditions for wildfires are optimized, and fires, once started, will spread fast. Flagler County got .20 inches of rain over the weekend, but not nearly enough to dampen conditions. Two freezes in December made matters worse.
State law allows emergency conditions to be declared for seven days at a time. In other words, a state of emergency must formally be renewed every seven days to stay in effect. The county declared this state of emergency on Dec. 21 and renewed it once since. The county commission will renew it again on Tuesday, though the commission itself doesn't have to be in session to ensure that the state of emergency stays in place. It can ratify the declaration subsequent to its enactment (as the commission will regarding the Dec. 28 and Jan. 4 extensions).
In emergency conditions, the county has vastly expanded powers. The county administrator–Craig Coffey–and, in his absence, the fire chief–Petito–are in charge of the emergency, supplanting city officials in instances related to the emergency since, according to law, "municipalities without emergency management programs shall be served by their respective county agencies." Even if cities have their own emergency plans, those "must be consistent with and subject to the applicable county emergency management plan," Florida law states.
Fire season doesn't start until spring. Come February or March, Petito said, the threshold for the burn ban will be lowered to 500 on the drought index. If drought conditions persist until then, expect an active and dangerous wildfire season.