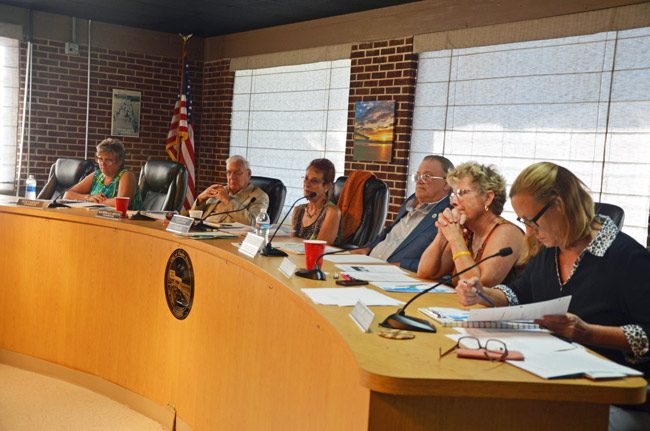 After many years of stagnant budgets and static tax rates, Flagler Beach residents are in for their second year in a row of steep tax increases, as well as a series of rate increases for water, sewer, stormwater and garbage fees.
Flagler Beach City Commissioners today ended their second day-long budget workshop, agreeing to a tax rate that will be 15 percent above the rolled-back rate (the rate the city would have had to adopt to take in close to the same revenue next year as they did this year). That rate will be $5.714 per $1,000 in assessed value, compared to the existing rate of $5.21.
So for a $200,000 house with a $50,000 homestead exemption, the tax bill will be $857, or a $75 increase over the current bill of $782. That's just Flagler Beach's portion. County, school, water management and mosquito control taxes are in addition to that. The county's and mosquito control's rates are expected to rise as well.
As for services, Flagler Beach residents will see a 35 percent increase in water and sewer rates, a 30 percent increase in the stormwater rate, and a 10 percent increase in the garbage pick-up rate. The new rates are necessary because they have not been raised for many years, the administration argued to commissioners, and because the city is looking to fund a $2 million modernization of its sewer plant.
"I think in dollars it's not that much," Commission Chairman Jane Mealy said of the property tax rate after the meeting. "It's an increase, there's no question, but my feeling is there were so many years we kind of fell behind in a lot of things, and we have to start catching up with some of the things before it falls apart. We might still change it by the first hearing, I don't think so."
The commission has two budget hearings where the budget is adopted, and where the rate can still be tinkered with.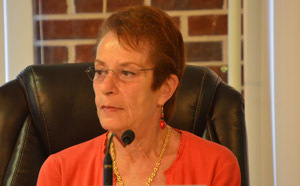 Commissioners were divided over the new budget, splitting 3-2 for the new tax rate, and disagreeing over how to get there until Larry Newsom, the city manager, came back with a set of proposals and a pledge to make the budget fit the new rate. That made some commissioners on both sides of the split grumble about the use of having gone through two days of workshops if that would be the final method of squaring a tax rate with a budget.
"People need to get involved or they're going to get hammered year after year," Commissioner Rick Belhumeur, who was on the losing side of the 3-2 split, said. "I mean 20 percent above rollback, and then 15 percent above rollback. It's a lot of money." (Last year, he said, the tax rate increased by 20 percent.)
He acknowledged the administration's point that the city fell behind and needs to catch up. "That's their argument, I agree with that," Belhumeur said, referring to the sewer plant. "They say if they'd gone up 10 percent a year all these years it'd be near the same amount, but they didn't do that. But I don't think it's fair to the consumer to hit them 35 percent all at once."
The sewer, garbage and stormwater rates don't affect the general fund of the budget. The general fund is financed with revenue from the property tax. But the general fund pays for fire and police services, which account for the lion's share of the general fund budget. That share is about to grow substantially.
Police Chief Matthew Doughney wants three additional police officers. He is concerned that with just two officers on a shift, cops could be vulnerable and placed in unnecessary danger when responding at times alone to calls. The commission split over that one too. Some thought the force was fine where it was (Belhumeur had been on the side of holding the line on cops), others were supportive of the request, and others not fully supportive, so that by the end there seemed to be agreement for two cops, not three—with each such additional position in the end costing close to $100,000, once the cost of an additional patrol car, equipment, pay and retirement are calculated.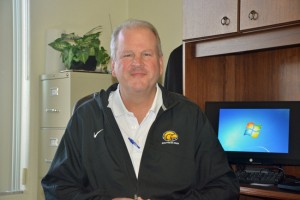 Mealy said Flagler Beach remains a small town, but ,more is being asked of its police force beyond crime-fighting.
In the fire department, Chief Bobby Pace asked for a captain—a second in command—and it looks like he will get one.
"I was almost OK with the captain's position," Belhumeur said, "because Bobby needs a break, he really needs a second in command. The police chief got that and he has one. So it would be a similar deal. But I thought the consensus was that we didn't need any more officers at this particular moment."
Newsom, the city manager, had asked for an administrative assistant, but ended up being then one proposing to cut that proposal out. He also proposed lowering his salary increase: he is in line for a 30 percent raise, to $120,000. But commissioners are adamant that he should stick to that 30 percent raise. They won't say so out loud, but they're worried he'll go elsewhere if they don't pay him substantially more, and they've been happy with him (most of them, anyway). Newsom has been shopping around for other jobs, most recently getting short-listed for the top job in Putnam County. He claims it's just to test his marketability, but it's just as clear that he was sending a message to his commissioners. And that the message was received.
The rank and file in the city is in line for a 4 percent raise. But to keep that raise alive, Newsom is proposing to pay for it half from the general fund, half from its reserves. It is not common—or generally wise—to fund recurring expenses out of reserves, but the bet in Flagler Beach is that next year's property valuations will improve as they did this year (they increased 8.6 percent), and that the pay increase will then be absorbed by readier revenue.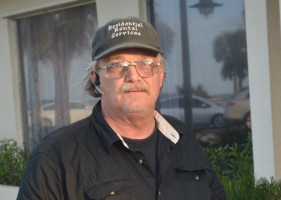 The disagreements in the end were as much about the process of the commission's budgeting as with the final results.
"Kim is a small government person," Mealy said, referring to Commissioner Kim Carney. Mealy spoke the words "small government" with the sort of inflection that drew air quotes around the words. "She informed me that she knew that I would not vote for small government, and I think Rick just didn't want the increase to be as big as it is, but we had sat through two whole days of budget workshops and we cut nothing." In other words, the commissioners had their chance to pare down the budget in line with the slogan but did not. Then came Newsom's proposal to have a number he could work with, which seemed to nullify part of the process.
"The process was all followed the way it normally would be, but I'm a very detailed oriented person and I was uncomfortable with just coming up with a number nor knowing what the impact of that number would be," Mealy said. "So I was asking if we pick the number we ultimately picked, who would we not hire, and what program would not happen, and louder voices said, that's Larry's job, give him a number to work with. So I got frustrated." In that sense she was in agreement with Belhumeur, who wondered why the commission had gone through its two-day budgeting exercise.
So some of those details, including who is hired and who is not, may yet change once Newsom is done squaring his numbers with the round pegs the commission gave him.