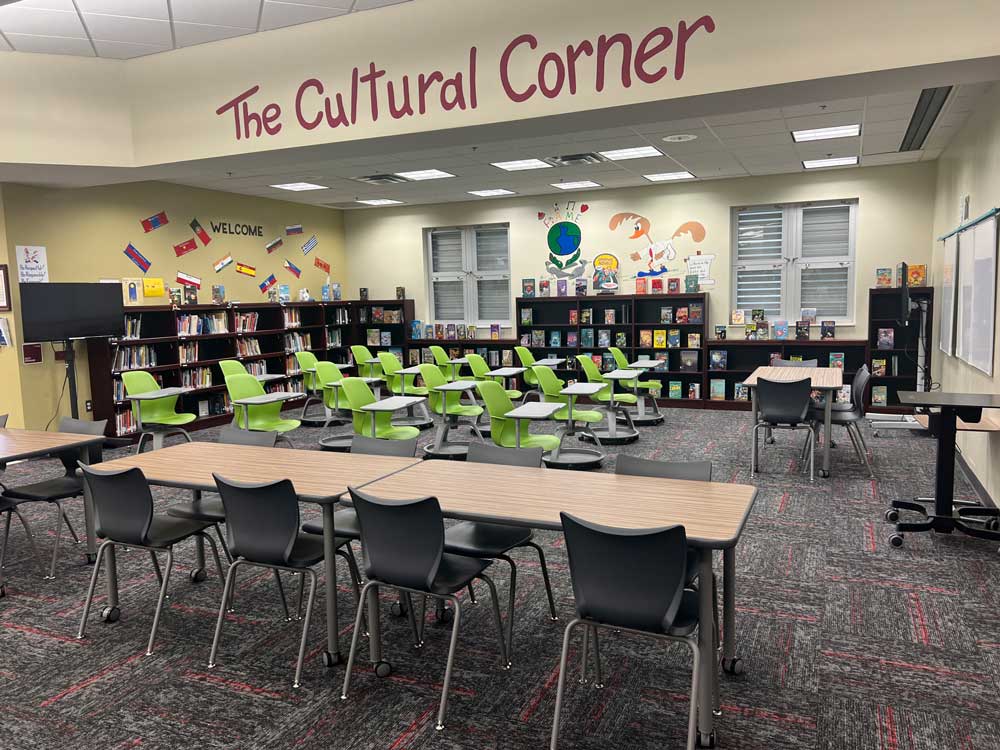 Flagler County School Board member Sally Hunt thinks the district's school libraries are "huge," could be shrunk and used for other purposes, and books shipped in to students from the public library through a "courier" service.
Hunt made all those startling suggestions while proposing a longer discussion on the topic at a workshop on Tuesday, a few hours before she voted with two of her colleagues to fire Superintendent Cathy Mittelstadt (technically, to "non-renew" her contract).




The proposal took School Board member Colleen Conklin aback. "Are you talking about doing away with libraries?"
Hunt seemed to say no, only to segue into a different answer: "I was at the Rymfire [Elementary] library last week, it's huge. And I when I talked with Mr. Lee," she said, referring to Travis Lee, the principal at Rymfire, "I said it'd be so interesting to find out what the usage report [is]. Like, of all of this square footage on any given school day, like, could we be using a quarter, like could the library be a quarter of the current space that it is, and what else could we do with that space? You know, is it a smaller footprint? Do a lot of our self-select books, could they be at the public library instead of using the square footage of our schools, and what else can we do with that space?" Hunt says if schools are overcrowded, libraries may be used more efficiently to address that.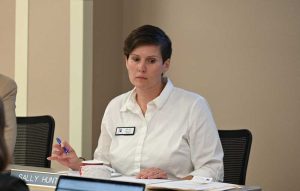 Open-stack library shelves are by definition lined with books that students select by choice. In district lingo, the books are "self-selections," differentiated from books, texts and other materials assigned re required to be read as part of a student's course work. All 22 titles three individuals are challenging in the the district, and have led to some books being banned, are self-selected school library books, with one exception (The Kite Runner, by Khaled Hosseini, is part of the curriculum).
Hunt went on, at one point saying that "when I walk into our library and time and time and time again, I'm standing in the middle of this huge library, and it's really pretty empty," and at another saying that "the lot of school library has been the same really for decades," a statement students and media specialists would dispute, as would the evidence of usage of the media center even at Rymfire, a school originally built as a K-8 center. The library space reflects that engineering.




It's large, but that space with its flexibility is used for two or three different classes simultaneously at times, with still more space used for other purposes. It's used for tutoring by reading mentors and for counseling by social workers. It's used as meeting space for school-level faculty and for district staff. It's used to process all school books, including textbooks. It's used for book fairs, for special events (in May, for example, parts of it will be used for a Reading Pal Celebration) for after-school events, for grade-wide presentations that require spaces larger than a classroom, and of course it is used as a library, to allow students to browse, pick and choose books at will.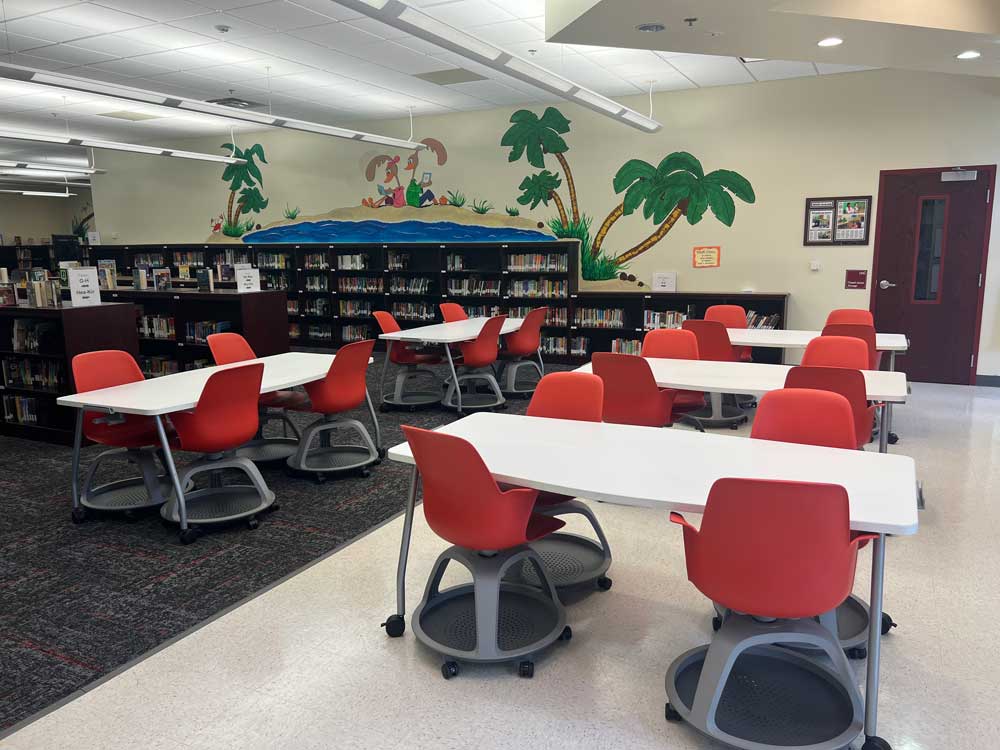 It's also used by clubs like the Future Problem Solvers, Student Council, Yearbook, and when a class as to be relocated, it's used for that, too, just as district staff uses it when, say, it needs meeting space for its safety team.
"Everybody in a school pretty much gets to use the library. So the usage might shock you," Conklin told Hunt. "You might be surprised at how well the libraries are used."
The Matanzas High School addition being constructed now is heavily focused on a larger media center and its flexible uses, in contrast with a tiny media center there now. The Flagler Palm Coast High School media center was reconfigured several years ago to reflect students' more current needs in libraries. (See: "At FPC, Community Problem Solvers Re-Imagine Library as Fluid 'Learning Commons.'") It does not appear that Hunt, who homeschools her child, is familiar with media centers' central roles in the functioning of schools.




"Since books are such a focus right now, maybe it's time that we just think about the school library and what does it need to be today in order to accomplish our reading goals or, you know, literacy?" Hunt continued, the implication being that the way to greater literacy was through fewer books, smaller libraries and new hurdles to acquiring books, if a courier would be needed to bring them from the public library.
Then she took on media specialists: "What can our media specialists be doing? I know I'd love to do more of a deep dive in terms of what is their role, what could it be? Should they instead be director of literacy, part of the leadership team? I just think it's such a fascinating conversation that I would love to just explore what could this be."
Hunt, of her own admission, says she speaks with "a lot of people" as she goes about figuring out how to lead, as she went about orchestrating her part of the firing of the superintendent while shopping for a replacement. Though she has full and open access to every school, and spends a considerable amount of time in particular schools, it isn't clear why she has not had conversations with media specialists, who are not numerous and are among the district's most accessible faculty: answering questions is in their job description.




Board member Will Furry, who last week voted with Christy Chong to ban a book, was willing to explore "looking at modernizing our media centers if we don't feel they're living up to the the expectations of our students right now and parents, then that's a conversation to have but I would say let's get that utilization report of the library so we can really know how each school is engaging with their their media center." But he was more interested in devoting workshop time to a discussion on the district's book-challenge policy, which he appears to want to change (he considers it too permissive).
"This is just, hey, is there an opportunity for a discussion," Hunt said. But then she went on to wonder about students' reading habits: "I would love to know, at each campus, what are the top 100 titles that are being checked out? You know, like, what books are being checked out? How many are being checked out there?"
A workshop segment that would address at least some of Hunt's perceptions will be scheduled. "It's not just about a class being walked down and picking a book off the shelf," Mittelstadt said. "There's so much more in that learning how that occurs that I know media specialist would love to brag upon."