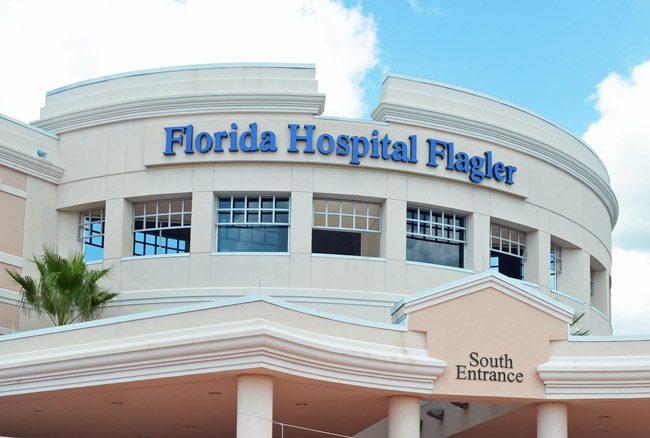 Adventist Health System, which includes the six Florida Hospitals in Volusia and Flagler counties–among them Florida Hospital Flagler–has been named to Becker's Hospital Review's 2017 list of "150 Great Places to Work in Healthcare." The list features both healthcare provider organizations and other healthcare-specific companies.
The "150 Great Places to Work in Healthcare" distinction recognizes organizations for their commitment to fulfilling missions, creating outstanding cultures and offering competitive benefits to their employees.
Florida Hospital Flagler is the county's largest private-sector employer, with close to 1,000 employees locally.
"It is exciting and an honor to be part of a health system recognized as a great place to work," said Rob Fulbright, Florida Hospital East Florida Region CEO. "Our organization has established and maintained a culture that our employees can be proud of, and their engagement and dedication to extending the healing ministry of Christ is evident in the high level of care they provide for patients on a daily basis."
An industry leader with 45 hospital campuses in nine states and more than 80,000 employees, Adventist Health System encourages professional, personal and spiritual growth, offering competitive wages and benefits, employee recognition programs and mentorship opportunities.
Locally, the Florida Hospital East Florida Region extends its healing ministry far beyond the walls of the facilities in Volusia and Flagler counties. The hospitals consistently support organizations such as the Flagler County Free Clinic, Good Samaritan Clinic, the Jesus Clinic, and other area health care resources for those in-need. In addition, the hospitals and staff also assist local schools and food banks, as well as various community-assistance resources, including the Access Flagler First, Community Life Center, Florida United Methodist Children's Home, Halifax Urban Ministries Bridge of Hope, House Next Door, and more.
The complete list of recognized organizations can be found here.