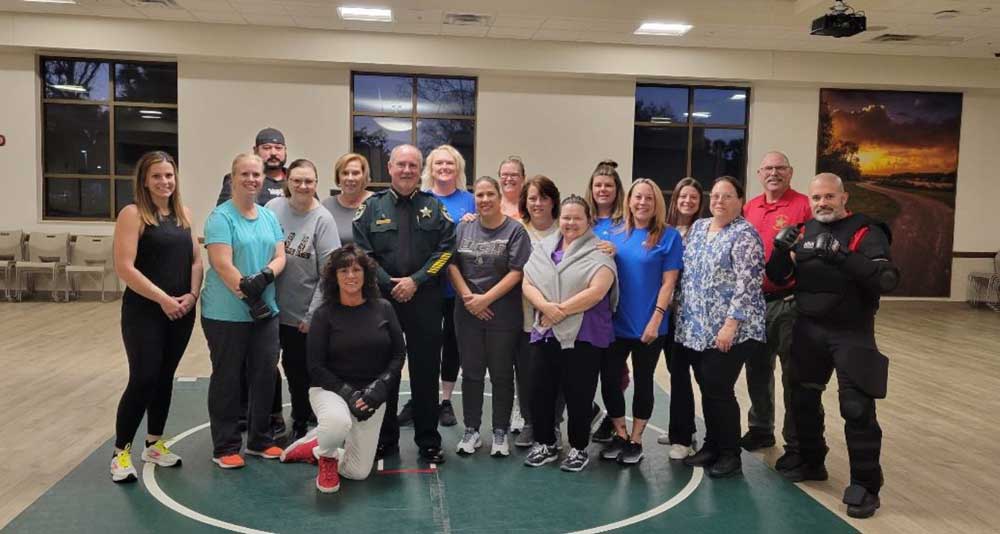 The Flagler County Sheriff's Office's Community Engagement Unit hosted its 203rd Women's Self-Defense Course and trained its 3,000th female participant on Thursday, January 26th. The class was hosted at the Palm Coast Community Center for City of Palm Coast employees.
FCSO began hosting the WSD Course in 2007, designed for women of all ages to feel more empowered and ready to defend themselves should they need to from an attacker.




The Women's Self-Defense Course is comprised of three 2-hour classes. The first class focuses on awareness and safety – while women are at home or work, dating safety, and more. The second class teaches women how to fight and how to escape if an attacker grabs them, also what body parts to hit and how to hit the attacker. During the third class, deputies demonstrate the various defensive tactics taught and attendees get to test their skills on deputies in padded suits.
"I believe an engaged and trained community is a safer community," said Sheriff Rick Staly. "I commend Commander Lutz and his team for their 3,000th graduate. Also, remember, the only time you can legally assault a Deputy Sheriff is during this training class!"
Groups and/or organizations are welcome, and classes can be held at the location of your choice. For more information, please contact the Flagler County Sheriff's Office Community Engagement Unit at 386-586-4845 or [email protected].