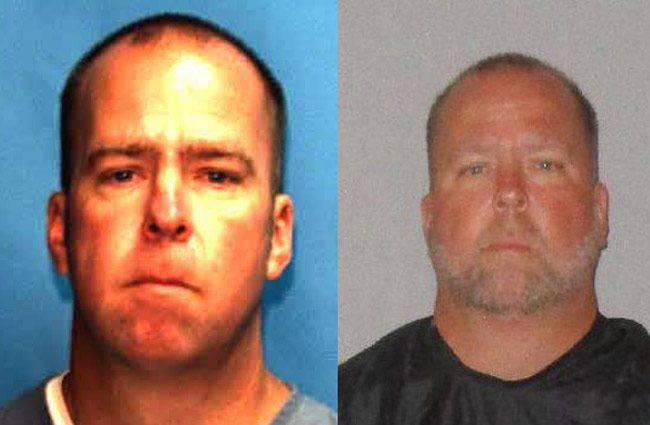 Sean Farrelly, a 47-year-old resident of 9 Llovera Place in Palm Coast, was arrested early this evening by the FBI, with assistance from the Flagler County Sheriff's Office, and charged federally with sex trafficking of a minor.
Farrelly is being booked at the Flagler County jail overnight but will be transferred to a federal detention facility in Jacksonville and will face arraignment in federal district court there. Farrelly appears to be the first Palm Coast or Flagler County resident arrested on a federal charge of sex trafficking in memory.
Just four weeks ago, the Sheriff's Office arrested Farrelly on charges of sexual assault of a minor by a custodian and unlawful sexual activities with a minor, including bribing her for sex, charges the State Attorney's Office filed on March 7. The first is a rape charge–a first-degree felony. The second is a second-degree felony. It is likely that both charges will be dropped as the federal case takes over the local case. He would face a range of penalties including the possibility of life in prison if convicted on federal charges.
After his February arrest, Farrelly had bail on his $90,000 bond and was living in the LL Section. When he was picked up today, he was in the company of the adopted mother of the child he'd allegedly abused. The child has since taken taken refuge at her adopted father's house elsewhere.
Flagler detectives were instrumental in federalizing the case by presenting the substance of their investigation to the FBI. Between the allegations against Farrelly and federal agents' investigation, the charges against him were found to match with federal criteria of trafficking.
In Palm Coast, Farrelly was accused of enticing his girlfriend's adolescent daughter with cash, pot and alcohol to have sex with him on numerous occasions over a period of a year. He came up with language and expressions he would use to indicate his interests, and is alleged to have assaulted her at three different locations in the city and the county. His arrest report in February stated there was "an overwhelming amount of information" pointing to Farrelly's involvement with the girl, along with recorded conversations between the girl and Farrelly where he speaks of his fear of being recorded while speaking of illegal behavior. At one point he's heard asking the girl to swear to him that he's not being set up.
He was to be arraigned before a circuit judge in Flagler next week. A convicted felon, Farrelly between 2012 and 2013 served a stint in state prison after a conviction for domestic battery-strangulation. His victim was an ex-wife.
Local law enforcement and government officials, as in the state and the rest of the nation, have been putting a renewed focus on human and sex trafficking recently. A human trafficking task force held a public forum for the first time in Palm Coast on Feb. 6.