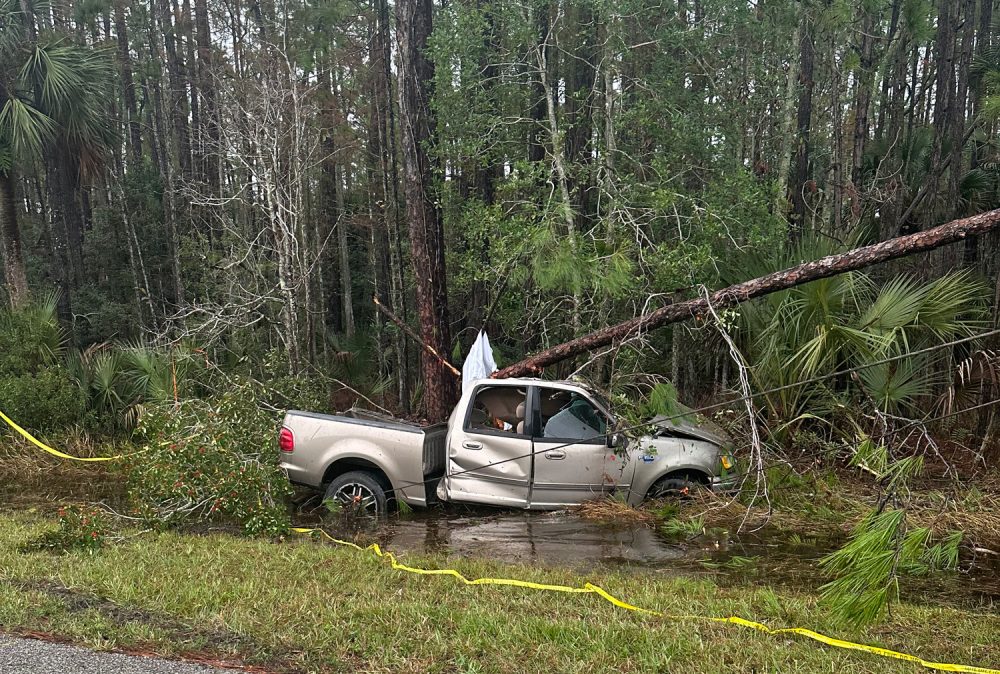 A 42-year-old Palm Coast man died in a single-vehicle crash on U.S. 1 just north of County Road 202 Friday afternoon.
The man was at the wheel of a Ford F-150, driving north on U.S. 1. He lost control of the vehicle, veering onto the grass media, then overcorrected, sending the vehicle rotating counterclockwise across the highway's two lanes before crashing into a tree on the east side of the road, the Florida Highway Patrol reports. FHP reports that the man had not been wearing a seat belt.




The crash was reported to 911 at 2:22 p.m. when a driver passing by stopped and called in the crash as smoke rose from the truck. The witness, a first responder, reported to 911 that the severity of the crash left little hope that the driver would have survived, and in fact reported it to be a fatality within two minutes. A Flagler County Fire Rescue paramedic pronounced the driver deceased at 2:33 p.m.
By then an emergency helicopter had been requested, but was cancelled. The northbound lanes of U.S. 1 were closed around Favoretta. Authorities canvassed the nearby marshes to ensure that no one had been ejected. The road remained closed until past 6 p.m. as the medical examiner alone could remove the body. The medical examiner's response, from St. Augustine, took longer than usual.
According to FHP's revised figures, there had been 21 fatalities in road-related crashes on Flagler County roads through Nov. 18. Friday's crash raised that total to 22. There's been over 1,200 crashes in the county this year, with 900 non-fatal injuries.