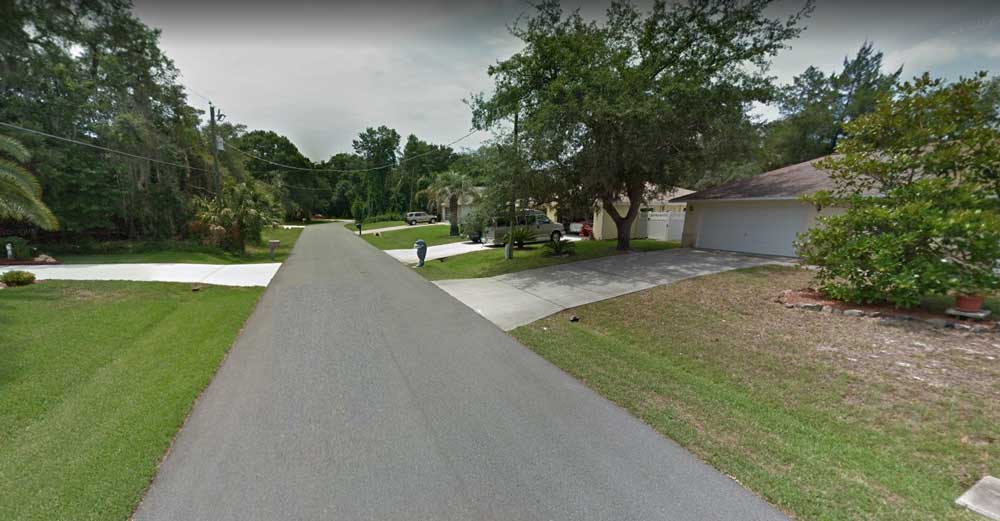 In a matter of 60 minutes late this afternoon, Flagler County Sheriff's units got the report of a shooting in the F-Section and a suspect on the loose. They set chase by ground and air. By 5 p.m., they had the suspect in custody–the 24-year-old grandson of the man living at the property he'd allegedly shot up.
No one was injured. But the targeted house was occupied, including by the alleged assailant's grandfather.




Deputies arrested Jacob M. Perry, a man whose only previous run-in with law enforcement was a domestic battery charge three years ago. It was dropped. He now faces felony charges for the alleged shooting. (Note: The original version of this article posted when Perry had been detained, but not yet formally arrested, as incorrectly reported at the time. Not much time elapsed between detention and the formal arrest, and when he was detained, he was not free to go.)
At 4 p.m., or moments before residents around 23 Farnum Lane reported to authorities that a young man drove up to that house and fired numerous round at the property or a vehicle parked there, then drove on. Some reported the license plate number in part or in full, and a description of the vehicle, enabling authorities to know what they were looking for.
Before long, deputies had Perry's identity as well, and placed Flagler County FireFlight, the emergency helicopter, on standby in case they needed eyes in the sky. The helicopter eventually went up.
The search was focused on North palm Coast , where Perry was located and pulled over somewhere in the Lakeview Drive area. He apparently surrendered without further incidents. Meanwhile residents of the Londonderry Drive, London Drive and Matanzas Woods Parkway quadrant saw hectic police activity, while the house that had been the target of the shooting was teeming with sheriff's units.




It is not clear what motivated the alleged shooting. Perry was presumably being questioned by detectives this evening, having not yet been booked at the Flagler County jail. He faces charges including aggravated assault with a deadly weapon and shooting into a dwelling. He may also face a criminal mischief charge.