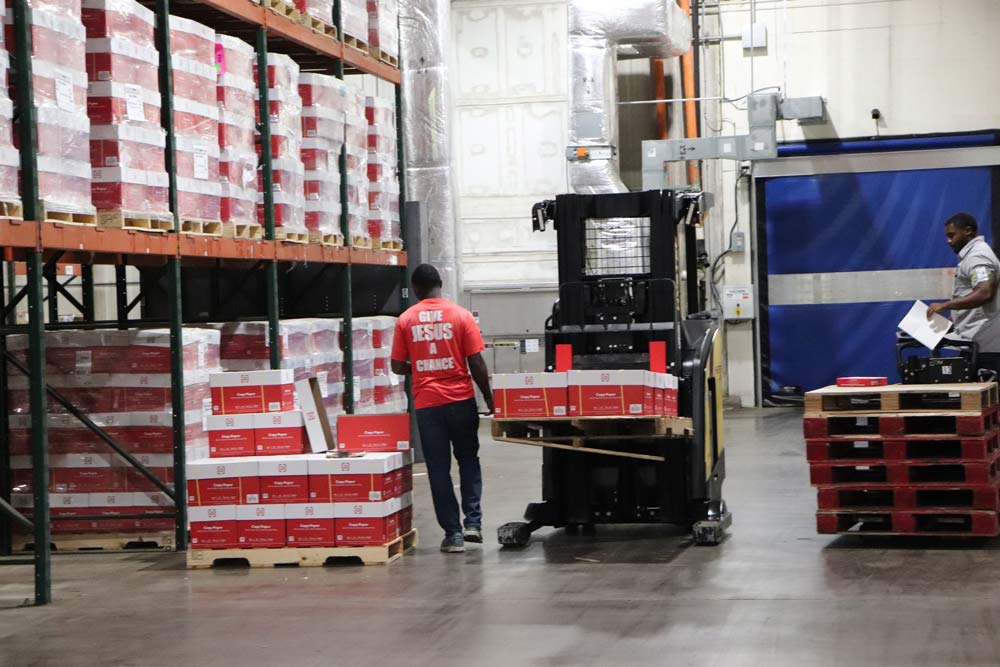 The Escambia County School Board this week urged a federal judge to toss out a lawsuit filed by authors, a publishing company, parents and a non-profit organization challenging the removal or restriction of books in school libraries.
The lawsuit, filed in May amid widespread controversy in Florida and other states about restricting school books, alleges the Escambia board has violated First Amendment and equal-protection rights and has disproportionately targeted books about racial minorities and LGBTQ people.




But in a 36-page motion filed Monday in federal court in Pensacola, the school board argued that it has authority to decide what books will be allowed in schools and that a new state law helps shield it from the allegations.
In part, the school board contended that the plaintiffs don't have legal standing to pursue the case. It said, for example, that removal or restriction of books from school libraries does not create a "constitutional injury" to the authors who are plaintiffs.
"The board has not inhibited or prohibited the author plaintiffs' ability to write, market, and sell their books, even to the board's students," the motion said. "The mere fact that their books have been removed or restricted from the board's shelves does not give the author plaintiffs standing to challenge the board's decisions and their claims should be dismissed with prejudice."




Also, it described as "moot" the arguments of parents who are plaintiffs. That is because the new state law (HB 1069), which took effect July 1, allows parents to request appointment of a special magistrate if they object to school-board book decisions. The magistrate would make recommendations to the State Board of Education, which would make a final decision.
The motion said that because the new law "now takes final decision-making authority out of the (school) board's hands, there is no possibility of the alleged violations recurring; and, because the law now allows the parent plaintiffs and their associational representatives to seek review by a special magistrate, the effects of the violation have been eradicated because no final decision as to the removed books currently exists, thus removing any finality regarding the status of the removed books."
The lawsuit, which was revised last month, includes as plaintiffs five authors, the publishing company Penguin Random House, parents of schoolchildren and the free-speech group PEN America. It details a series of examples of the school board removing or restricting library books after receiving complaints — with the board, at least in some cases, going against the recommendations of review committees.
"These restrictions and removals have disproportionately targeted books by or about people of color and/or LGBTQ people, and have prescribed an orthodoxy of opinion that violates the First and Fourteenth Amendments," the lawsuit said, referring to 14th Amendment equal-protection rights.




The lawsuit also said the "First Amendment bars a school district from removing books from school libraries, or restricting access to such books, based on political or ideological disagreement with the ideas they express. Plaintiffs bring this lawsuit because that is exactly what is happening in Escambia County. Books are being ordered removed from libraries, or subject to restricted access within those libraries, based on ideologically-driven efforts to push certain ideas out of schools."
Among the books cited in the lawsuit as being removed or targeted for possible removal or restriction were "Uncle Bobby's Wedding" by plaintiff Sarah Brannen; "All Boys Aren't Blue" by plaintiff George M. Johnson; "Two Boys Kissing" by plaintiff David Levithan; "When Aidan Became a Brother" by plaintiff Kyle Lukoff; and "Out of Darkness" by plaintiff Ashley Hope Pérez.
The case has been assigned to U.S. District Judge T. Kent Wetherell, a former state appeals-court judge appointed to the federal bench by former President Donald Trump. Wetherell has not scheduled a hearing in the case, according to an online docket.
Disputes have emerged in school districts across Florida and in numerous other parts of the country during the past two years about efforts to remove books. Critics describe the efforts as book banning, while supporters say they are trying to prevent children from being exposed to such things as sexually graphic books.

pen-america-v.escambia-schools-book-bans