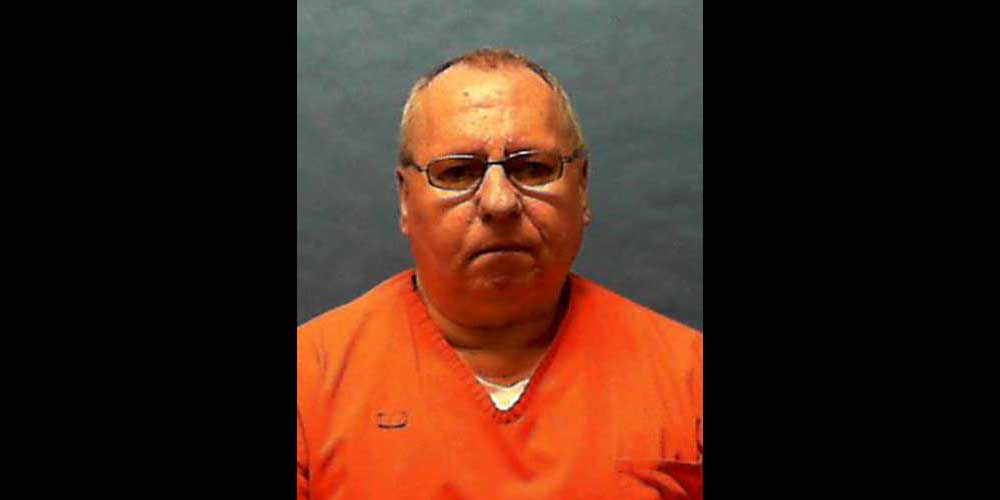 Gov. Ron DeSantis has lifted a temporary hold on the planned June 15 execution of convicted murderer Duane Owen, as attorneys for Owen and the state continue to battle at the Florida Supreme Court about whether he is mentally competent to be put to death.
DeSantis on May 22 issued a temporary stay of execution and appointed three psychiatrists to evaluate the competency of Owen, who is slated to die by lethal injection for the 1984 murder of a Palm Beach County woman.




But in an executive order last week, DeSantis dissolved the stay, saying the psychiatrists concluded that Owen "has the mental capacity to understand the nature of the death penalty and the reasons why it is to be imposed upon him."
Meanwhile, Owen's attorneys filed a brief Tuesday reiterating arguments that the Supreme Court should halt the execution and send the case back to a lower court for a competency determination and an evidentiary hearing. The brief pointed to a May 16 evaluation by neuropsychologist Hyman Eisenstein that Owen's attorneys contend uncovered new evidence about the inmate's competency.
The brief said Eisenstein's report "illustrates a compilation of new conditions not previously known, including a decline in cognitive functioning and the apparent onset of dementia. The new evidence of cognitive decline and early onset dementia has never been reported by any doctor that has previously evaluated Owen. The neuropsychological evaluation Dr. Eisenstein conducted also confirmed a diagnosis consistent with schizophrenia, as he (Owen) has an ongoing psychotic delusional belief system that has remained unchanged."
DeSantis on May 9 signed a death warrant for Owen, 62, in the murder of Georgianna Worden, who was bludgeoned with a hammer and sexually assaulted in her Boca Raton home in May 1984, according to the death warrant and court records.
Owen also was sentenced to death in the March 1984 murder of 14-year-old Karen Slattery, who was babysitting at a Delray Beach home, according to state and federal court documents. Slattery was stabbed to death.
DeSantis' executive order dissolving the stay of execution did not detail the findings of the three psychiatrists he appointed to examine Owen.
But Attorney General Ashley Moody's office last week urged the Supreme Court to reject arguments that the execution should be halted because of questions about Owen's competency.




In a brief, Moody's office said information about Owen's mental health has long been known and that "re-litigation of claims premised on 'new information and testing' is barred."
The brief, partially quoting a legal precedent, also said, "By definition, Owen being aware of mental health issues for 25 years is not 'newly discovered' … Consequently, he is not entitled to pursue repackaged claims to seek further testing to 'discover new evidence.'"
If the June 15 execution is carried out, Owen would be the fourth inmate put to death in less than four months.
–Jim Saunders, News Service of Florida