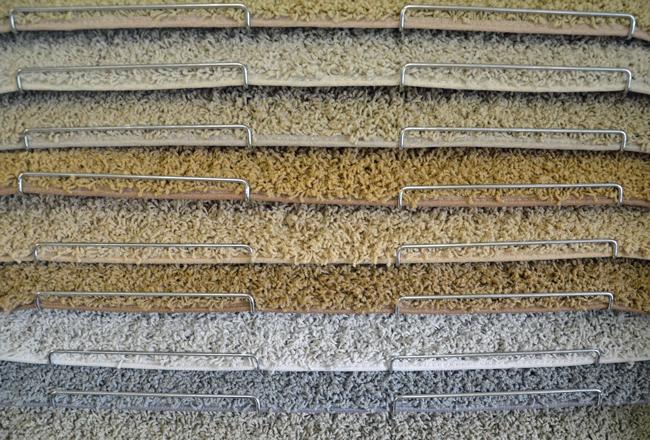 Today's Live Wire: Quick Links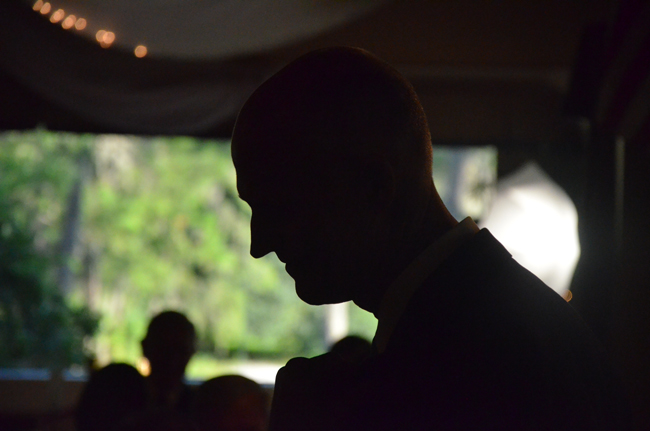 From the Tampa Bay Times: "By using his personal jet for public business, Florida Gov. Rick Scott can shield his itinerary from websites that track flights, and when his plane lands, he uses a public records exemption to tighten the cloak of secrecy. Wherever Scott goes, he's shadowed by Florida Department of Law Enforcement agents. In citing a records exemption that protects FDLE "surveillance techniques" from publication, he withholds the members of his traveling party, restaurants and homes he visits, and people at meetings — all in the name of security. To a much greater degree than the past three governors, Scott, former chief executive of the nation's largest private hospital chain, conceals information from the public about his travel. Govs. Charlie Crist, Jeb Bush and Lawton Chiles routinely released those details. Even Scott did until last year when he regularly began using the surveillance exemption. Chiles, who served from 1991-98, released daily schedules that listed phone numbers and email addresses of flying passengers and tail numbers of private planes he used on days when he mixed state business with campaigning. Bush often provided full details of meetings, including names of participants, as did Crist, who provided names of general aviation airports the state used and names of participants in private meetings. In contrast, on a day in October when Scott traveled from Miami to Fort Lauderdale to Kissimmee, most details were withheld, including how long it took to get from Miami to Fort Lauderdale. No participants were listed, the address of his hotel was blacked out and a disclaimer at the bottom of each page read: "The information may be confidential because it bears upon the governor's security." […] Barbara Petersen of the First Amendment Foundation, a statewide watchdog group supported by Florida newspapers, said the exemption Scott and FDLE are using should not apply to his travel schedule. "Clearly, the main purpose of the exemption is to protect surveillance techniques or procedures," Petersen said. "If you look at the definition of surveillance I don't see how it would apply to the governor's schedule. … I think they're stretching the law in an unacceptable manner to reach the agency's desired result." Crist, who's challenging Scott to retake the Governor's Mansion, said: "He's literally flying under the radar, and he's supposed to be the most visible public official in the state." Crist faced criticism as governor for flying on private jets of wealthy supporters or campaign donors whom he declined to identify. He said he did that to avoid using taxpayer-owned state planes for personal or political reasons. Scott promised to sell both state planes if elected, and he did. But because Scott flies in his own Cessna Citation jet, his office says that records of use and maintenance are not public, and Scott does not post flight logs on FlightAware.com, a tracking website. […] Every day, Scott's office releases an advance schedule of meetings and events. It gets posted on the governor's official website, flgov.com. And it's rarely complete." The full story.

Click On:

Racism by Ordinance in Fremont, Nebraska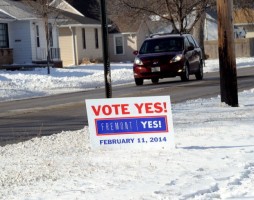 Fremont, Nebraska, has voted to keep its anti-immigration ordinance in mid-February. From ABC News: "Nearly 60 percent of Fremont voters decided Tuesday to keep an ordinance that requires all renters to swear they have legal permission to live in the U.S. Voters first approved the rules by a smaller margin in 2010. Critics pushed for the new vote, saying the housing restrictions would be ineffective and might cost Fremont millions of dollars in legal fees and lost federal grants. They also said it was hurting the city's image. But it wasn't enough to sway voters in the conservative agricultural hub near Omaha. Fremont is one of only a handful of cities trying to restrict illegal immigration and, like those other cities, has found itself mired in court fights because of the regulations. City leaders put the ordinance on hold after the 2010 vote while courts reviewed it. Now, some supporters are questioning whether city leaders will implement the ordinance, which was mostly upheld by the 8th U.S. Circuit Court of Appeals last year. The city of 26,000 residents was getting ready to enforce the housing restrictions for the first time last fall when elected officials decided to schedule another vote. […] The housing rules require anyone who rents a home or apartment to apply for a $5 permit and attest to their legal status, but there is no mandate to show proof. New permits are needed for every move, and landlords are required to make sure their tenants have permits or face a $100 fine. It's not clear how many people live in Fremont illegally. Census figures show 1,150 noncitizens live in the town, including immigrants who don't have permission to be in the U.S. and lawful permanent residents, foreign students and refugees who are legally in the country. Supporters insist the measure does not target Hispanics, but the topic can make for awkward conversation given Fremont's growing immigrant population. The number of Hispanics jumped from 165 in 1990 to 1,085 in 2000 and 3,149 in 2010, mostly because of jobs at the nearby Hormel and Fremont Beef plants. When Fremont first adopted the ordinance, the city was thrust into the national spotlight partly because it acted shortly after Arizona's strict immigration law made headlines. A few other cities, such as Valley Park in Missouri, have modified or abandoned ordinances in the face of court challenges and dissent. In Congress, similar issues have halted immigration reform. A Senate-passed bill appears to be dead in the House, where conservatives cite a changing series of reasons for not wanting to act. House Speaker John Boehner has all but ruled out passage of immigration legislation before the fall elections." The full story.
See Also:

Israeli Tourism: Shooting Palestinians
A reminder of Israeli practices in the colonized territories, From Mondoweiss via Abir Kopti: "Israeli newspaper Yidioth Ahronot published today (June 18, 2012) about a tourist's activity offered by Gush Etzion settlements, where visitors can practice how to shoot "terrorists". Stories about such tours both in settlements and army bases are always published, but no serious attention given to such scary culture of hatred and violence. (see here one example in Hebrew from 2003) Tourists from across the globe visit Gosh Etzion settlements, where they are offered by settlers "enjoyable" package under the name "Hebrew Extreme Tourism" with range of activities that include: story telling about battles, view live shooting performance and an activity where visitors can practice shooting at "terrorists-mechablim"'s cardboard pictures hung on the wall. The word used for terrorist in Hebrew is "Mechabel" (mechablim for terrorists). In Israeli discourse this is a synonym for Palestinian." Here's the image:
See Also:

Time to Smuggle a Camera Into the U.S. Supreme Court
From Legal Times: "The surreptitious videos taken inside the U.S. Supreme Court that popped up on YouTube in recent days were an embarrassment to the court—but not a violation of any law. The court itself prohibits cameras and all electronic devices inside the courtroom, and its screening of people entering the courtroom would likely detect most conventional cameras or phones with cameras. But while it is a crime to "harangue" or utter "loud threatening or abusive language" inside the courtroom—as occurred during oral argument on Wednesday—it is not a crime to possess or use a camera there. […] The video was taken during two oral arguments – one in October and the other on Wednesday of this week. Video of the most recent argument included a closeup view of the outburst by Noah Newkirk asking the court to overturn its 2010 Citizens United decision."
And Orin Kerr in the Post: "It's true that there is no specific statute punishing possession or use of cameras in the Supreme Court. But sneaking a camera into the Supreme Court to make a film of oral argument might be a crime under several different theories. Here's a tentative analysis of two possibilities, with a quick mention of a third. […] even if entering into the courtroom with a camera isn't a crime, if the entering is done in cahoots with another person who plans to make an illegal oration inside, then the plan to carry out the speech and record it might trigger federal conspiracy liability under 18 U.S.C. § 371. Anyway, these are just tentative possibilities rather than anything definitive. But just based on this quick look, I think there are lots of reasons to believe charges would stick if prosecutors wanted to charge a person with a crime for sneaking a camera into the Supreme Court to film the proceedings." The full analysis.
Watch:
See Also:

Boy Scout Bigotry Loses Disney Grants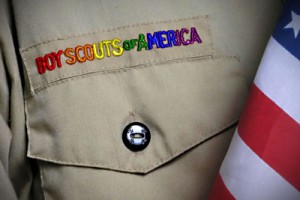 Nobody will cry for them. From the Orlando Sentinel: "The Boy Scouts of America are facing more fallout over their ban on openly gay leaders — this time from Walt Disney World, which has cut off funding through its employee volunteer program. Robert Utsey, president of the Scouts' Central Florida Council, sent an email to scout leaders and parents this week saying the program's support of scouting, and the money that comes with it, were being discontinued. […] The national organization voted last spring to allow openly gay youth scouts but decided to keep the ban on openly gay troop leaders. Several corporations have severed funding to the scouts as a result, including Lockheed Martin, Merck and UPS. […] Though a Disney spokesperson said the company would have no official comment on the decision, she did point to a corporate policy of not giving grants to groups that "operate or support activities that are counter to the policies of The Walt Disney Company," which is considered to be a gay-friendly employer. Last month, Disney joined Darden Restaurants and other influential employers in supporting long-stalled legislation to prohibit discrimination against gay, bisexual and transgender Floridians.
See Also:

Brace Yourself for Hillary and Jeb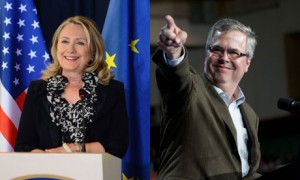 Maureen Dowd in The Times: "Elections for president are supposed to make us feel young and excited, as if we're getting a fresh start. That's the way it was with J.F.K. and Obama and, even though he was turning 70 when he got inaugurated, Ronald Reagan. But, as the Clinton library tardily disgorged 3,546 pages of official papers Friday — dredging up memories of a presidency that was eight years of turbulence held steady by a roaring economy and an incompetent opposition, a reign roiled by Hillarycare, Vince Foster, Whitewater, Webb Hubbell, Travelgate, Monica, impeachment, Paula Jones, Kathleen Willey and Marc Rich — the looming prospect of another Clinton-Bush race makes us feel fatigued. […] Just as Hillary clears the Democratic field if she is healthy and runs, a major Romney donor told The Washington Post that "if Jeb Bush is in the race, he clears the field." Jeb acknowledged in Long Island on Monday, referring to his mom's tart comment that "if we can't find more than two or three families to run for higher office, that's silly," that "it's an issue for sure." He added, "It's something that, if I run, I would have to overcome that. And so will Hillary, by the way. Let's keep the same standards for everybody." […] Hillary may have had a point when she said in 1993, after criticism of the maladroit firing of the veteran White House travel office staff, that the press "has big egos and no brains." But it speaks to her titanic battles and battle scars. Hillary has spent so much time searching for the right identity, listening to others tell her who to be, resisting and following advice on being "real," that it leaves us with the same question we had when she first came on the stage in 1992. Who is she?" The full column.
See Also:

Today's Limerick (John Galsworthy)
An angry young husband called Bicket
Said: "Turn yourself round and I'll kick it
You have painted my wife
In the nude to the life
Do you think, Mr Greene, it was cricket?"
–John Galsworthy
Other Limericks: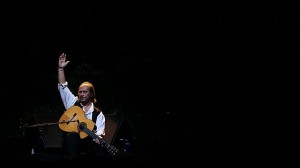 From Euronews: "Why has the death of Paco de Lucia left numerous guitarists and flamenco amateurs feeling like orphans today? Why has the passing of the Spanish flamenco player been such a shock to so many people? Certainly, his death was sudden and he was relatively young. Renowned and famous all over the world, he received numerous awards in his career. But he is above all well-known for the real music revolution that he has provoked. His first contribution to the flamenco world was recognition of the guitar. His masters Nino Ricardo and Sabicas paved the way but Paco and his father Antonio largely contributed to his consolidation as a guitar soloist. They also insisted on adding "with the special collaboration of Paco de Lucia" onto the discs recorded with the singer Camaron. Paco was stubborn in his youth and passed the time closed in his bedroom, practising the guitar. He later revolutionised the technique of flamenco guitar, putting the instrument on his right leg, instead of the left like his predecessors and classical guitar players. In this position the guitar is positioned horizontally, away from the body and leaving more room for the hand on the guitar neck. This allowed him to play melodies and chords previously impossible. Paco did not disown classical guitar. Quite the contrary, he took the repertoire of Joaquin Rodrigo and Manuel de Falla and included techniques suitable for the classical guitar for enriching the flamenco. But his biggest revolution was with the singer Jose Monge Cruz (Camaron). Together they took flamenco out of small cafes and cabarets and shone on the stages of the world's biggest theatres. Together they pulled flamenco out of dusty recording studies run by amateurs to work at some of the biggest record labels." The full story. Watch (with thanks to Smitty):
See Also: