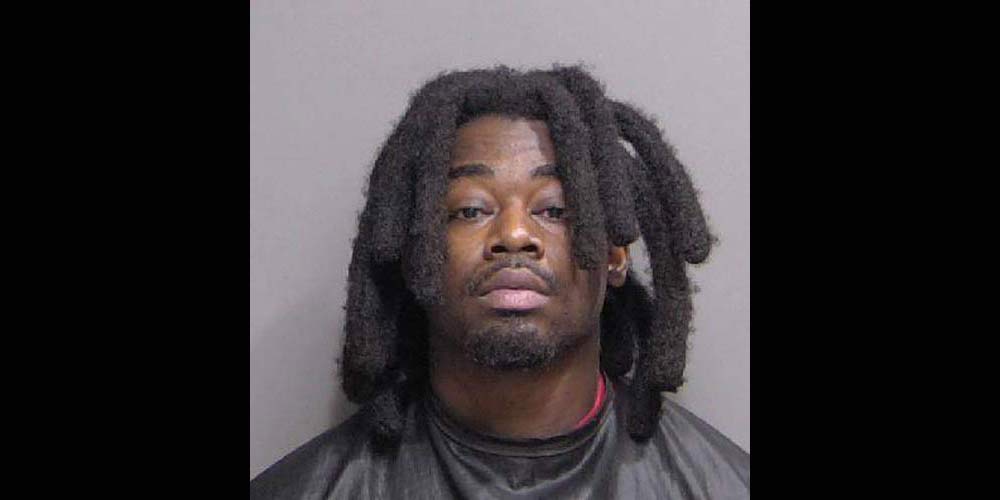 Dezhon Hall, a 31-year-old resident of 69 Westminster Drive in Palm Coast, was arrested on accusations that he pointed a shotgun at his child's mother while holding the child, threatened to shoot her, and punched her, all in the child's presence at the couple's home on June 20. The incident was captured on a cell phone video.
Hall, who is employed at a Daytona Beach Post Office, was arrested by the Volusia County Sheriff's Office and briefly jailed in Volusia County before he was booked at the Flagler County jail on Thursday. He posted bail on $75,000 bond and was released on Friday. His weapons, including a handgun and an AR-15, were seized.




The alleged victim and Hall had been in a relationship for two years and living together for two months, raising the child they have together. The night of June 19, the alleged victim told a Flagler County Sheriff's deputy, Hall came home drunk, noticed that an unknown man had texted his girlfriend, got upset, forcefully grabbed her by the arm and ordered her to leave.
The woman reported that he then picked up their child in one arm and a shotgun in the other and became "extremely aggressive," telling her: "I will blow you up." He then allegedly punched her in the eye–in the video, he is seen putting the shotgun down long enough to commit the violent acts– grabbed her by the throat and strangled her to the point that she could not breathe normally, according to his arrest report. The video also shows him grabbing the woman by the back of the next.
The deputy investigating the case observed that the woman had an eye swollen shut, had bruising on the right arm, scratches on the right side of her face and on the back of her neck. The child was not physically harmed during the incident.
Deputies determined what car Hall drove and where he works, and believed he would be armed with a handgun and still had the shotgun in his car. A search of the Palm Coast home revealed the AR15, an assault rifle.




He does not have a prior record in Flagler County. But because Hall had previously been convicted on a battery charge in Georgia, the battery charge he faces as a result of the Palm Coast incident is a third degree felony. He also faces a charge of battery by strangulation and aggravated assault with a deadly weapon, each a third-degree felony. The Sheriff's Office will pursue a risk protection order in court.
If granted, Hall will lose the right to his weapons pending the disposition of the case, though he has also been ordered by the court to surrender all firearms and ammunition to the sheriff's office within 24 hours of his release.