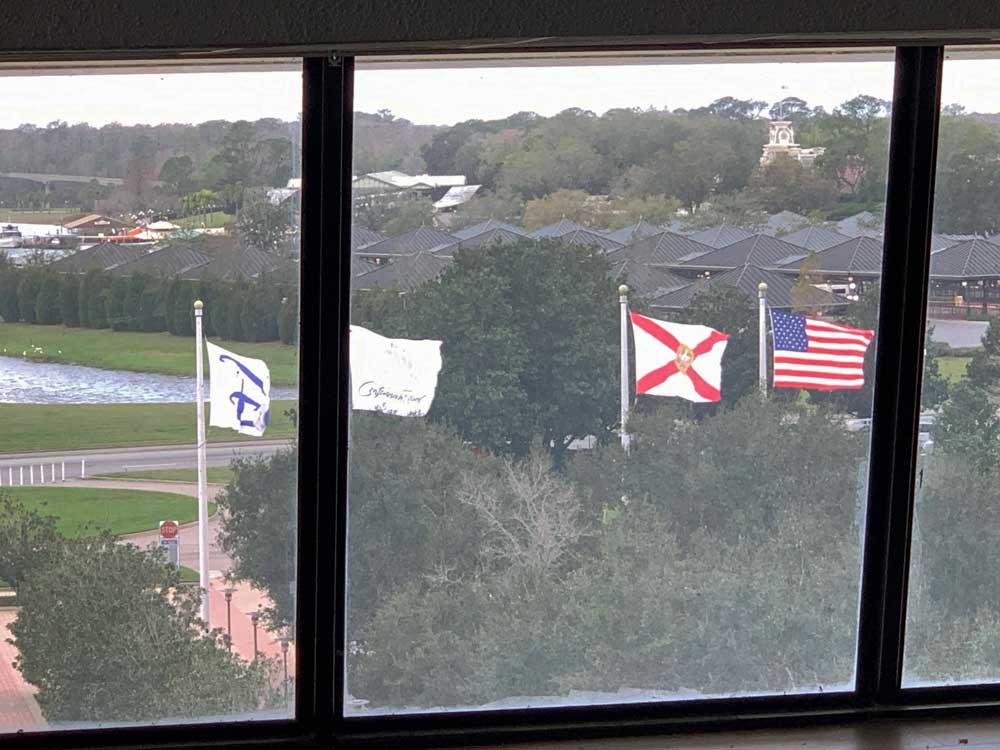 The feud between Florida Gov. Ron DeSantis and the Walt Disney Co. escalated Monday after the governor said that the state Legislature intends to void an agreement on Disney development rights for years to come.
That Disney contract, signed earlier this year unbeknownst to the governor before the new special taxing district legally took over, essentially gave Disney development rights for years to come – in direct contradiction of what DeSantis had planned for when he began the work to take away some of Disney's self-governing powers a year ago.




Speaking at a press conference from Lake Buena Vista near the Disney site, DeSantis said he has been working with House Speaker Paul Renner and Senate President Kathleen Passidomo on a bill that may not be introduced until next week that would revoke any agreements made by Disney earlier this year. Neither of the legislative leaders attended the press conference.
"The people's will is established and is upheld," DeSantis said to applause. "At the end of the day, we made the decision as a state, as a people, through the medium of our elections that we would not have one corporation serving as its own government."
In a response, an unnamed Disney spokesperson sent a comment originally made on March 29.
"All agreements signed between Disney and the District were appropriate, and were discussed and approved in open, noticed public forums in compliance with Florida's Government in the Sunshine law."
In addition, the governor said that state lawmakers would also now repeal state law that gives Disney an exemption for self-regulating their rides.
DeSantis also said that the district owns a lot of land not currently used by Disney. The governor speculated that the state could use that land for other purposes. "People have said, maybe create a state park, maybe try to do more amusements parks. Someone even said, 'Maybe you need another state prison? Who knows. I just think that the possibilities are endless, and so that is now going to be analyzed to see what would make the most sense."
DeSantis also said that the corporation would no longer be able to do their own property assessments, but Disney said that is not the case.




"Disney does not assess our property," a spokesman wrote in an email. "The Orange County tax assessor assesses all property in Orange County including Disney, Sea World and Universal. In other words, the same government official that assesses Universal and Sea World also assesses Walt Disney World." 

DeSantis has been working to take away Disney's power over the past year after the corporation spoke out on a piece of legislation, the Parental Rights in Education bill, dubbed by its critics as the "Don't Say Gay" bill. The measure, which ultimately went into law, bans teaching about sexual orientation or gender identity in kindergarten through third grade. (The Legislature is currently pursuing a PreK to 8th grade measure on that same issue.)
The Florida GOP-controlled Legislature passed a measure in February to allow the state to officially take control over Disney World's special tax district, where it was renamed from the Reedy Creek Improvement District to the Central Florida Tourism Oversight Board, with a new five-member board appointed by DeSantis. But unknown at that time, earlier in February, the previous Disney-allied board signed a long-lasting development agreement that dramatically limits the control that can be exercised over the company and its district.
In response, DeSantis ordered a civil and criminal investigation into the new arrangement, writing to the state's inspector general that the deal "appears to suffer from serious legal infirmities, including, among other things, inadequate notice, lack of consideration, improper delegation of authority, and ethical violation, such as conflict of interest and self-dealing."




The Florida Legislature created the Reedy Creek Improvement District in 1967 so that Disney could develop the infrastructure for their theme parks at no cost to Florida taxpayers – which the corporation did for decades without oversight.
Speaking at Disney's annual shareholder meeting earlier this month, CEO Bob Iger spoke about the controversy between the company and DeSantis in the year since they took a stand against the Parental Rights in Education proposal.
"In taking the position, the governor got very angry about the position Disney took and seems like he's decided to retaliate against us, including the naming of a new board to oversee the property and the business, in effect to seek to punish a company for its exercise of a constitutional right. And that just seems really wrong to me, against any company or individual but particularly against the company that means so much to the state that you live in."
State Sen. Linda Stewart, a Democrat who represents part of Orange County, provided this statement:
"Governor DeSantis' press conference was about retaliation, not good government. Turning corporations and properties over to government-control, as DeSantis proposes, just because the governor doesn't like a position they've taken on gay rights, belongs in the playbooks of banana republics, not the state of Florida. We are not going to turn Disney over to his anti-gay mob."




She added: "The idea of building a prison or even a nuclear plant at Disney is out of the question and reeks of a hostile takeover. We cannot dissolve the largest tourism attraction for our state and one of our largest economic engines because someone wants to prove a point. Targeting a family-oriented theme park, revered by tourists from around the world, just to get even is akin to cutting off your nose to spite your face. It's not a good look for the governor."
The Central Florida Tourism Oversight Board is scheduled to meet on Wednesday.
–Mitch Perry, Florida Phoenix