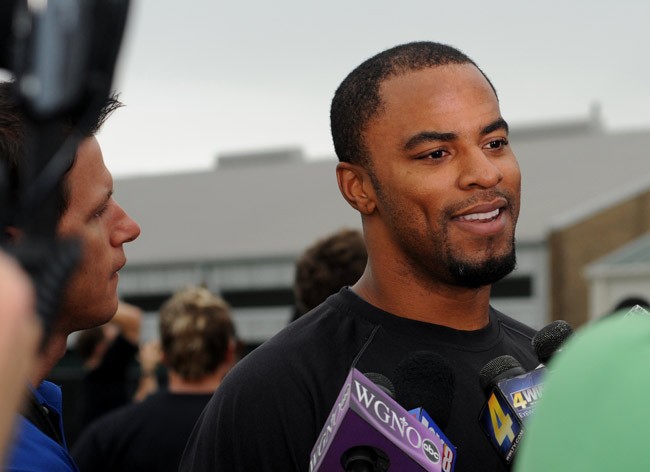 NEW ORLEANS—It was 5:06 a.m. on a Tuesday in September 2013 when sex crimes Detective Derrick Williams caught the call. It came from the hospital. It was a distraught woman. She was saying she had been raped.
She told Williams a familiar story of French Quarter trespass: She'd hit the clubs the night before, she said. Drank a lot. Met a man. Went to his house. And awoke the next morning to find him on top of her, naked. But she told Williams she had never said yes to sex.
Williams typed up a brief report. He labeled the incident a rape. But Case No. I-31494-13 wasn't quite ordinary. The accuser was a former cheerleader for the New Orleans Saints. And the alleged rapist was Darren Sharper, a hero of the Saints' 2009 Super Bowl team, former Pro Bowl player and broadcast analyst for the league's television network.
News of the Sept. 23, 2013 incident quickly shot up the ranks. New Orleans' police superintendent and top prosecutor were briefed. In the weeks that followed, police records show that Williams gathered evidence. He got a warrant to collect a sample of Sharper's DNA. It matched a swab taken from the woman's body. Witnesses told of seeing Sharper with the intoxicated woman at a club, and later at his condo. Video footage confirmed Sharper and the woman had been together.
It wasn't enough for the district attorney's office. This was a "heater" — police shorthand for a high profile case. Prosecutors were hesitant to move too quickly on a local football hero with deep pockets and savvy lawyers, according to two individuals with knowledge of the investigation. They held off on an arrest warrant.
"If his name was John Brown, he would have been in jail," one criminal justice official with knowledge of the case said. "If a woman says, 'He's the guy that raped me,' and you have corroborating evidence to show they were together and she went to the hospital and she can identify him, that guy goes to jail."
Sharper did not — and continued an unchecked crime spree that ended only with his arrest in Los Angeles last year after sexually assaulting four women in 24 hours. In March, Sharper owned up to his savagery. He agreed to plead guilty or no contest to raping or attempting to rape nine women in four states. The pending deal allows his possible release after serving half of a 20-year sentence — a strikingly light punishment that has drawn widespread criticism.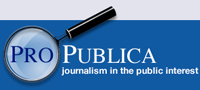 Sharper's rampage of druggings and rapes could have been prevented, according to a two-month investigation by ProPublica and The New Orleans Advocate based on police records in five states, hundreds of pages of court documents and dozens of interviews across the country.
Nine women reported being raped or drugged by Sharper to four different agencies before his January 2014 capture. But police and prosecutors along the way failed to investigate fully the women's allegations. They made no arrests. Some victims and eyewitnesses felt their claims were downplayed. Corroborating evidence, including DNA matches and video surveillance, was minimized or put on hold.
Perhaps most critically, police did not inquire into Sharper's history. Had they done so, they would have detected a chilling predatory pattern that strongly bolstered the women's accounts.
Sharper typically chose victims who were white women in their early 20s, records show. He picked them up in pairs at nightclubs, and took them home to his hotel or residence. Sharper had drinks with them, sometimes lacing drinks he gave the women with drugs that rendered them unconscious.
The ProPublica and Advocate investigation thus reveals wider problems in the prosecution of sexual assaults in America. More than 20 years after Congress and state legislatures reformed laws to put more rapists in prison, police and prosecutors do not take full advantage of the tools at their disposal.
One key part of the change was to make it easier to use a suspect's history of sexual assaults at trial. But prosecutors and police often do not seek out other possible victims. One recent assessment called the reform effort "a failure."
The FBI also created a database to contain detailed case descriptions to help police capture serial rapists who operate across state lines. But it is seldom used. Of 79,770 rapes reported to police in 2013, only 240 cases were entered into the database — 0.3 percent.
---
Moving fast from city to city, drugging his victims, carefully avoiding incriminating statements in secretly recorded calls.
---
Today, studies show that only about one in three victims report sexual assaults in the first place. Of those reports, Department of Justice statistics show, less than 40 percent result in an arrest, a far lower figure than for other major crimes such as murder or aggravated assault.
"We do an abysmal job of investigating and prosecuting rape," said Kim Lonsway, the research director for End Violence Against Women International, a leading police training organization. "There are failures at all levels."
To be sure, deep-seated societal attitudes make rape uniquely difficult to prosecute. Victims are ashamed or afraid to report it. Police and prosecutors can be reluctant to pursue it. Cases involving drugs and alcohol can turn on whether victims consented to sex, adding to the complexity.
And each of the cases involving Sharper, taken in isolation, presented prosecutors with hurdles. In secretly recorded phone calls with his victims, Sharper didn't make incriminating statements. He moved fast, in one city one day and in another the next. He drugged many of his victims with powerful amnesiacs, resulting in cloudy or even non-existent memories.
But taken as a whole, the Sharper case underscores American law enforcement's trouble with solving rape cases: Investigations are often cursory, sometimes incompetent, frequently done in ignorance of the suspect's past sex assault history.
Sharper's victims suffered the failures most. With Sharper, they encountered a man practiced in defense and deception. With police and prosecutors, they found deference toward the accused, and what often felt like disbelief concerning their claims.
ProPublica and The New Orleans Advocate contacted five of Sharper's alleged victims. Except for brief interviews with two women, none wanted to discuss the allegations. And none wanted their names used.
"It's pretty black and white," one woman said about the police. "They didn't do their job."
A Football Career of 'Calculated Risks'
Sharper worked hard to become "Sharp," the football player, ladies' man and on-air analyst.
He and his brother, Jamie, also a future NFL player, were raised in a middle-class family in Richmond, Va. They were football stars at suburban Hermitage High School.
Jamie wound up at the University of Virginia. Darren decided to go to the College of William and Mary — a school known more for academics. Its football team competed in a second tier football conference.
Sharper chose the school because he wanted to play quarterback. But when he got there, the head coach made a fateful decision. He wanted Darren Sharper on defense. At 6 feet 2, 210 pounds, Sharper excelled as a safety. By his junior year, he was drawing interest from NFL scouts who coveted his rare ability to get his hands on passes he either batted away or intercepted.
The Green Bay Packers chose him with the 60th pick in the 1997 draft. The first year, he didn't start. But he had an impact, running back two interceptions and a fumble recovery for touchdowns. The Packers made it to the Super Bowl, but lost to the Broncos.
Sharper broke out during the 2000 season. That year, he led the NFL with nine interceptions and earned his first of two selections to the Associated Press All-Pro First Team. The next year, he signed a six-year, $30 million contract extension.
Over eight years with the Packers, and four more with the Minnesota Vikings, Sharper never lost his nose for the ball. His ability to break up plays was Hall of Fame-caliber.
"He was just really good at being able to read what the receivers and quarterbacks were doing, and he would jump routes," said Scott McGarrahan, a retired NFL safety and one of Sharper's teammates on the Packers. "It was calculated risks."
He also flattened wide receivers. He earned a reputation as one of the hardest-hitting safeties in football. He once acknowledged that his early tackles would be deemed illegal under later NFL rules designed to prevent concussions.
"Guys are now getting flagged and fined for hits that were legal when I first came into the league," Sharper said in a 2012 interview with Ebony magazine.
Despite the on-field ferocity, Sharper was invariably described by fellow players and friends as polite, courteous and kind. He had a charity for kids. He took an interest in women's issues. He briefly dated actress and former model Gabrielle Union, a rape victim who became an outspoken advocate. He raised money for breast cancer. The NFL as an institution embraced him, and he was selected to appear in a league book, NFL Dads Dedicated to Daughters, designed to raise awareness of battered women. In the book's photo, he draped an arm around his daughter.
"My daughter makes me mindful of how women are treated: undervalued and exploited," he wrote. "Which is why I feel compelled to take advantage of this opportunity to speak up about domestic violence."
Sharper remained guarded about his personal life. He was close to his family, especially his brother, Jamie. But he seemed to have few close friends.
"Be courteous to all, but intimate with few; and let those be well-tried before you give them your confidence," he said in one tweet.
What Sharper did have over the years was women — lots of them. He sponsored parties and charity events with suggestive names, such as "One Night Stand." He and his friends were regulars at night clubs in Miami, with five to 10 women sitting at their table.
By 2009, Sharper's career looked to be winding down. The Saints signed him to a one-year, $1.2 million contract.
It turned out to be a miracle year — for both Sharper and the Saints. Sharper stormed through the season, his best ever, tying for the NFL lead with nine interceptions. He broke the NFL's single-season record for most yards in interception returns, and he scored three of the Saints defense's five touchdowns that regular season.
His performance helped lift the Saints to their first Super Bowl victory — less than five years after Hurricane Katrina had decimated New Orleans. The Saints beat the Indianapolis Colts, 31-17. After 13 years in the NFL, Sharper finally got his Super Bowl ring.
He had also found a new home. New Orleans fans loved the "Sharper Shake," the bombastic, shoulder-wriggling shuffle he performed after a big play. They loved how he hit. And they loved his looks.
On Twitter, Instagram and elsewhere online, female fans gushed about his dimples and speculated about his bedroom prowess. One page on an anonymous blog called Kiss 'n Tale drew more than 5,000 comments about Sharper and his purported sexual talents.
"DARREN SHARPER IS THE HOTTEST, SEXIEST, FINEST, MOST BEAUTIFUL MAN I'VE EVER SEEN IN MY LIFE," read one of the tamer remarks.
On a squad later plagued by scandals involving Vicodin pills that went missing from the team's medical supplies and allegations of bounties for on-field hits, Sharper was considered one of the good guys.
"He was a perfect gentleman. He was an older player. He never gave us any trouble," one former Saints official said.
Sharper's football career essentially ended after the Super Bowl. He injured himself during the offseason and played nine lackluster games in the Saints' 2010 campaign.
He played his last game for the Saints on January 8, 2011.
'In Rape, the Victim Is the Case'
Two months later, at 10:12 a.m. on March 18, 2011, Miami Beach police got a call from the rape crisis unit in Miami's sprawling Jackson Memorial Hospital. Two women had arrived that morning asking for rape examinations. Officer Alejandro Fernandez was dispatched to interview them.
Fernandez was new to the job: he'd been sworn in as a probationary police officer a month earlier. When he arrived, Fernandez interviewed two college students from the University of Georgia in Athens. They told the following story, according to police records.
The two girls had spent spring break in Miami. The night before, they had wound up at Mansion, a 40,000-square foot nightclub in south Miami Beach that pulsed nightly. A glitterati capital — neon, urgent — Mansion drew Jay-Z and Prince, Britney Spears and P. Diddy.
There, they met Wascar Payano, a promoter who knew a mutual friend. After a night at the club, Payano suggested that the three women accompany him to visit another friend: Darren Sharper.
The women agreed, and stepped into the world of NFL offseason parties.
The NFL season ends in February with the Super Bowl. Afterwards, many players head to condos and homes in party cities accustomed to accommodating the rich and famous — Miami Beach, Los Angeles and Las Vegas.
There, at popping, gleaming nightclubs, pro players take up seats at VIP tables, dropping $15,000 to $25,000 a night to buy drinks, food and exclusive access. Women in search of a sexual encounter with an NFL player make their way to the same clubs.
For the players, the arrangement offers easy access to women. And for some women, it offers the chance of thrill sex, bragging rights, maybe long-term romance.
Darren Sharper was a regular on the scene. Beginning in the late 2000s, Sharper met a lot of women through Payano, who was well connected in Miami Beach. In an interview, Payano said it was not difficult work.
"He was handsome and famous," Payano said. "He liked women."
Sharper was also a gambler who bet on baseball and basketball games. Sharper wagered as much as $25,000 a week placing offshore bets. Sharper needed the money, Payano said. His retirement from the NFL had seen his salary drop from more than $1 million a year to hundreds of thousands of dollars a year. Sharper, who had flown friends on vacations to Europe and the Caribbean, now insisted on splitting checks.
He saw gambling as a way to try to maintain his nightclub lifestyle.
"He was afraid he'd go broke," Payano said. "He'd seen it happen to other NFL players."
As detailed in a 2014 Sports Illustrated article, Payano had his own history of allegations of trouble with women. While attending the University of Miami in 2009, he had been arrested after allegedly spitting on a woman during a confrontation. Police dropped the case, and no charges were filed. Payano, a wounded Iraq veteran, maintained his innocence.
The experience of being accused gave Payano an appreciation for the danger that faced an NFL player: A woman with an axe to grind, or a desire to extort money, could make life difficult for the player, his reputation and his team.
"A lot of women don't tell the truth," Payano said.
After a night of drinking and dancing, Payano and the women went back to Sharper's condo.
The women and Payano met Sharper at his $6.7 million, 3,500 square-foot apartment. Its 20th floor windows were filled with stunning views of the Atlantic and the surrounding city. Two heavyset men were in the back, along with Jamie Sharper, the records show.
Payano and one of the women went into a nearby room. The other two women, exhausted from their night of partying, fell asleep on couches in the living room, the police records show.
Later that evening, according to police reports, one of the women in the living room awoke to find a man attempting to put his penis into her mouth. She pushed the man away, but awoke later to find the man trying to lift up her dress.
Upset, the woman woke her friend. She then woke Payano and her other friend from the bedroom. The women told Payano and their friend what had happened. Both women said they discovered that their underwear had been removed during the night.
Payano took the two women to the hospital on the morning of March 18, records show.

There, the two women underwent a rape kit – a forensic examination that typically lasts from two to four hours. The exam includes a full body inspection where a nurse searches for bodily fluids that may contain samples of an attacker's DNA. There is a toxicological exam, which attempts to determine whether drugs are present. And there is an examination for evidence of bruising or other damage that may indicate assault.
It can be an emotionally draining procedure – but not one that can ultimately determine whether a rape has occurred. At best, the rape kit can add evidence to a case.
The women decided to contact Miami Beach police. When Fernandez, the young officer, arrived at the hospital, he spoke with the nurse. The nurse, he wrote in his police report, told him that she "did not find any evidence" of a sexual assault. But in an interview with CBS News last year, the nurse said that she "would never say that, that's not my role."
Fernandez also reported that the victim identified the man who assaulted her as either "Darren or Jamie" Sharper – perhaps an indication of confusion.
But Payano said that Jamie was never mentioned by either victim, nor involved in the case.
Fernandez's report contains no mention of an effort to contact Darren Sharper. Nor are there signs that he attempted to collect evidence from Sharper's apartment. He never referred the case to Miami Beach's criminal investigations unit for further investigation. He never contacted prosecutors to determine whether probable cause existed.
Perhaps most important, there is no sign that Fernandez sent the women's rape kits to a lab for a more detailed examination. The failure to promptly test rape kits is a longstanding national problem that has hampered investigations for years. The federal government estimates there is a current backlog of hundreds of thousands of such kits sitting unexamined in police stations and testing labs.
Fernandez did consult with his superiors. And five days after the incident, he closed the case, records show. It was not labeled a crime. It sits in Miami Beach records as a "miscellaneous incident."
Miami Beach police would not be interviewed or respond to written questions. In a brief email, Detective Ernesto Rodriguez, a department spokesman, defended the agency's actions. Efforts to reach Fernandez through the Miami Beach police union were unsuccessful.
"The women involved never said that they were sexually assaulted, nor was there any physical evidence," Rodriguez wrote. "The officers consulted with a detective, and based on the lack of evidence of a crime, they all concluded that no further action could be taken by the department."
Anne Munch, a former prosecutor who worked on the Kobe Bryant rape trial in Colorado, is one of the country's leading experts in the investigation of sexual assaults, providing advice to the Department of Defense, the Department of Justice and police departments interested in improving their investigative techniques.
At ProPublica's request, Munch agreed to review the public records released by law enforcement agencies in conjunction with the Sharper investigation. While not complete, the files provide a glimpse into police activity in some jurisdictions.
In general, the cases displayed many of the characteristics that make rape investigations so confounding, she said. Women who are assaulted often have fragmentary or conflicting memories — a direct result of the trauma of the event. Police must take special care in interviewing victims by understanding that uncertain recollections are common. Investigating officers need to seek corroboration from witnesses and confidants, not just rape kits.
"In rape, the victim is the case," Munch said.
Munch, as a result, questioned whether the Miami Beach department did a complete investigation. She noted that investigators should always attempt to contact the suspect before closing the investigation. There is no sign of such an attempt by the Miami Beach police. The rape kits performed were put to no immediate use. And records show no efforts to speak with witnesses from the night in the condo.
"One of the priorities in these cases, given what we know about sex offenders, is that it's typically not a he said, she said situation," she said.
"It's he said, they said."
"She's On the Potion"
It was after midnight on Sept. 23, 2013, and Tony Stafford was relaxing at a club inside Jax Brewery, an imposing, crenellated building overlooking the Mississippi, once the South's largest brewery. It had been a good night for Stafford, who was managing partner at a bar on nearby Bourbon Street. The Saints had beaten the Arizona Cardinals earlier in the day. Stafford had decided to treat his staff to drinks.
It was around 2 a.m. when he saw a woman he knew stumbling through the crowded club in a daze. To Stafford, the woman, a former Saints cheerleader, looked like she was sleepwalking.
Stafford became alarmed. He saw Sharper, whom he also knew, sitting in a corner with a hat pulled low, eying the woman. Stafford went up to him and asked about the woman.
Stafford said Sharper told him the woman was okay. He was taking her back to his apartment about a mile away. "She's on the potion. She's ready," he told Stafford. Sharper then took the woman's hand and walked out.
The remark chilled Stafford.
He wasn't going home with a woman, Stafford said in a recent interview, "he was going home with a zombie."
Concerned, Stafford called another old friend: a deputy sheriff, Brandon Licciardi, who hung out with Sharper. He convinced Licciardi to check on the woman's welfare. Licciardi told Stafford that he'd gone to Sharper's condo. He'd caught a glimpse of the woman lying flat in Sharper's bed.
Another woman was in the apartment as well, along with a Sharper friend, according to an account Licciardi later gave authorities.
Sharper had pushed him back. "Dude, I got this," Sharper told Licciardi, according to the transcript of Licciardi's interview with investigators. "Y'all go home. Everything's fine. … I'mma bring her home."
Licciardi said he heard the deadbolt click behind him as he left.
The next morning, the woman called Stafford in tears. She had awoken to find Sharper on top of her, naked, records show. She didn't know what had happened. Stafford said he convinced her to go to the hospital for a rape kit exam.
A short while later, Stafford got a call from Detective Williams. The sex crimes unit detective wanted to interview him.
The unit was not held in high esteem. In the wake of killings by police after Hurricane Katrina, the U.S. Department of Justice had investigated the New Orleans police department for civil rights violations. Among the problems uncovered: "under-enforcement and under-investigation of violence against women." In 2013, a federal judge signed a consent decree ordering widespread reforms. They included 17 specific mandates to fix the department's shoddy handling of sexual-assault reports.
But later investigations would not show much progress. One report by the New Orleans inspector general found that police had mis-categorized nearly half of forcible rapes as "miscellaneous incidents" or "unfounded." The effect was to lower the rate of sexual assaults reported to the FBI.
Another investigation found that five detectives had failed to document follow-up investigation in the vast majority of reported sex crimes assigned to them.
One of those detectives: Derrick Williams.
Williams joined the New Orleans police department in 1996, spending some of his time in the juvenile division. He transferred to the sex crimes unit on a temporary basis, but wound up staying, said Eric Hessler, a police union lawyer representing the detective.
Stafford had doubts about Williams. He found the detective hostile. Williams, he said in an interview, emphasized that the woman had retained a civil lawyer — which Stafford took as a slur meaning that his friend was just seeking money.
Stafford grew angry and upset. He got up to leave. He told Williams that he had more information about the case. But months would pass before he felt comfortable disclosing more details to investigators outside the department.
"It didn't feel like they were really investigating a crime," Stafford said of the initial police response. "(It felt) like they were only going through the motions."
Williams also questioned the second woman who had been in Sharper's condo. The woman had been raped by Sharper. But she found Williams rude, and decided not to tell him anything, she later told authorities. She revealed details about the attack to district attorney's investigators only after Sharper's arrest in Los Angeles.
Williams did pursue the trail, at least at first. He tried to interview Sharper, but was blocked by Sharper's attorney. He got a warrant allowing police to obtain a DNA sample from the former Saint. Sharper came to police headquarters with his attorney for a mouth swab. And on Nov. 4, six weeks after the night at Jax, the Louisiana State Police lab reported that Sharper's DNA matched DNA found on the woman.
Hessler, the lawyer for Williams, denied that the detective ever insinuated the former cheerleader was seeking money. Hessler said Williams had done his best to build a case.
By early November, Williams had a victim willing to testify; eyewitness accounts confirming parts of her story; video tracking her wobbly entrance into the condo; and physical evidence implicating Sharper.
What he didn't have was police brass or a prosecutor willing to approve an arrest warrant. Not that they weren't interested in the case. Hessler said that New Orleans District Attorney Leon Cannizzaro and former New Orleans Police Superintendent Ronal Serpas received regular briefings and monitored the investigation.
The high-level input did not help, Hessler said.
"It would help if they would dedicate the resources to you. It would help if they would dedicate support, time and everything else that's needed to solve it," Hessler said. "It doesn't help to have 10 people screaming in your ear, telling different things for you to do every day of the week."
Hessler said that Williams was not detached to investigate Sharper full time until after Los Angeles police made their arrest.
"This detective should've been allowed to focus solely and primarily on these allegations, and he was not," Hessler said.
Another criminal justice official with knowledge of the case said top officials were micromanaging Williams, demanding a bulletproof case before they would sign off on Sharper's arrest.
"The D.A.'s position and the administration's position was, because this was a high-profile case, we want to make sure we do this the right way. It was mainly because of the celebrity-ness," the official said. "You can't go in there half-cocked hoping you can scare them into pleading guilty or something. You only get one bite at the apple."
A New Orleans police spokesman declined to discuss the case, saying that Cannizzaro's office had asked to handle all questions pertaining to the case. Cannizzaro declined to be interviewed or respond to written questions from ProPublica and the New Orleans Advocate. Serpas, now retired, also declined requests for an interview.
Studies have shown that both police and prosecutors tend to look "downstream" in rape cases. That means their decisions are strongly influenced by whether they believe that a jury is likely to convict the suspect.
Jurors are more likely to convict in a case where a stranger uses force to rape a victim with a spotless background — sometimes referred to as a "righteous victim."
But such cases are the exception. Most rapes are between acquaintances. Most do not involve violence. And many involve victims perceived to have put themselves at risk: drinking at a bar or going home with strangers.
Many rapes come down to a single, difficult-to-prove issue: consent. Jurors are traditionally hesitant to convict when one person testifies to hearing yes, while the other person swears to saying no.
"There's a reluctance to label someone a rapist without very compelling evidence that the person is, in fact, a rapist," said Cassia Spohn, an Arizona State University professor who has studied the prosecution of rape cases for decades.
Still, Williams might have strengthened his case if he had taken one additional step. A call to police in Miami Beach, which Sharper listed as his permanent address, would have turned up Sharper's name in connection with the 2011 spring break incident.
Munch, the rape expert, said such inquiries are among the most important aspects of any investigation. Studies have shown that rapists have frequently committed prior sexual assault offenses. Such history can help support a new victim's case.
The details of the New Orleans case were eerily similar to the Miami incident. Women in both cases who were young, white and blond. Women who had passed out at Sharper's residence — either from alcohol or drugs. Women in both cases who woke to a sexual assault.
But Williams never made the call.
And Sharper was already on the move.
More Women, More Drugs, Little Action
A month after allegedly raping the former cheerleader in New Orleans, Sharper was in Los Angeles to appear as an analyst for an NFL Network broadcast.
On the night of Oct. 30, 2013, he walked into Bootsy Bellows, a small nightclub that marks the end of the sprawl of bars along the Sunset Strip. There, a friend introduced him to two women. After the club closed, Sharper invited the women to an afterparty.
On the way, Sharper told the women he had to stop by his hotel to "pick up something," according to court records. He invited the women to his suite, where he gave both shots of Patron XO Cafe, a coffee-flavored tequila.
Both women blacked out within minutes of consuming the shots. Police said the drinks were spiked with zolpidem, the generic name for popular sleep aid Ambien, as well as morphine.
One woman awoke at 8:30 a.m. She was naked, and Sharper was astride her. The second woman woke up on a couch, and interrupted the pair in Sharper's bedroom. The women fled. They took a cab home.
Some eight days later, at 5:30 p.m., one of the women and her mother walked into the North Hollywood substation of the Los Angeles Police Department. The intake officer dutifully checked off the criteria that the department uses to screen cases. No serious injury. No specific modus operandi. No fingerprints or other evidence.
The check boxes combined to make the case a low priority.
Detective John Macchiarella didn't begin his investigation until two weeks after the woman filed the complaint, according to court documents. Once engaged, Macchiarella had the victim place a "pretext call" in hopes of eliciting incriminating information from Sharper. Police monitored the call, but did not issue an arrest warrant.
After that, there is little sign of action. Macchiarella did not attempt to interview Sharper. Nor did he obtain a sample of his DNA.
Most crucially, there is no indication that he tried to contact agencies in the other places where Sharper had lived.
If he had, of course, he might have learned of Miami Beach's closed case. Or more importantly, that Sharper was under active investigation in New Orleans. By the time Macchiarella started his investigation, Williams had already received the report matching Sharper's DNA to a sample found on the woman's body.
Without other evidence to corroborate the women's stories, Macchiarella's investigation stalled out.
Macchiarella did not respond to requests for comment. The Los Angeles Police Department would not comment.
The backgrounds of the accuser and the accused in rape cases were central in the grassroots movement to improve sexual assault laws two decades ago. In 1991, William Kennedy Smith, nephew of former Sen. Ted Kennedy, was accused of raping a young woman in Palm Beach. After his arrest, three women alleged that Smith had raped them in previously unreported cases. A judge forbade the women's testimony. Smith was acquitted.
---
He'd stripped down to his boxers and had prepared what he called "Frat Shots" for the women. He insisted they drink.
---
In response to public anger over rape cases that appeared to favor the accused, then-Rep. Susan Molinari pushed a new law through Congress in 1994 that made it easier for prosecutors to introduce a defendant's history of sexual assault in cases involving sexual assault and child molestation.
The law was unusual. In American jurisprudence, a suspect's criminal history is not ordinarily allowed as evidence. The logic is simple: Jurors are supposed to weigh the evidence of a specific incident. Introducing a pattern of conduct might bias jurors to find the accused guilty.
Over time, research has emerged that supports the idea that in rape, the criminal history of the accused is relevant. One oft-cited study showed that rapists had committed a median of three rapes.
The International Association of Police Chiefs, the country's most influential police organization, recommends that detectives try to find previous victims. Police training organizations emphasize the importance of seeking such information in every case.
Nonetheless, the federal law, and similar versions adopted by states, remains controversial. Scholars decry it as an overreach that deprives the accused of the right to a fair trial. Some state top courts have overturned such laws as being unconstitutional. A 2013 review of the reform effort called it "a failure."
Another investigative tool sits largely unused. In the 1970s, a Los Angeles police detective trying to solve a case involving a serial killer had found himself reduced to looking through newspaper clippings. He proposed a solution to the FBI in the form of a database, the Violent Criminal Apprehension Program, or ViCAP.
Police agencies can enter detailed case information into the database allowing other law enforcement officials the ability to search for similarities to their own case.
But police departments and prosecutors have been slow to adapt, thus the 0.3 percent of case that ever get entered into the database.
Yet another underused option in rape investigations is the FBI's Combined DNA Index System, or CoDIS. Famed for its utility in solving cold cases, the database allows police to enter DNA from criminal suspects in search of a match to other crimes. Women's advocates say that police do not use the system enough in rape cases.
In the absence of any communication with each other, the New Orleans and Los Angeles investigations continued on parallel tracks. Neither produced any results. And neither stopped Sharper.
He had moved on to a new hunt.
"You Know I Was Passed Out!"
On Nov. 20, 2013, Sharper flew into Sky Harbor International Airport in Phoenix at about 9 p.m. to meet a friend: a 21-year-old, dark-haired senior at Arizona State University with whom he had previously been intimate.
The woman took Sharper home to her apartment, where she lived with another female Arizona State student. Sharper, the young woman and a girlfriend who lived down the hall, decided to hit the nightclub scene.
Police records detail what ensued: At one bar, Sharper's friend got sick and vomited on the table. Sharper, the woman, and her friend returned to the apartment. The group had to carry her inside. Her roommate helped carry the stricken woman to her room, changed her into her pajamas and left her passed out in bed.
By the apartment's kitchen, Sharper was still ready to party. He'd stripped down to his boxers and had prepared what he called " Frat Shots" for the women. He insisted they drink. One woman downed a shot. Another drank half, and put the drink aside.
The effects were unexpected. The young woman who took the full shot was unconscious within minutes. The roommate and Sharper arranged her on a nearby couch. The sole remaining conscious woman then retired to her bedroom and locked the door. She called her boyfriend in Louisiana. Upon lying down, she "was dizzy and had lost control of her motor functions and her muscles felt weak," according to the police report.
Her boyfriend suggested she open a window for fresh air, but she couldn't muster enough force to slide the glass. The boyfriend said splashing water on her face might help. She walked out of her bedroom, heading to a sink in a shared bathroom. Then she stopped. She saw Sharper naked, thrusting into the body of the woman who had passed out on the couch. She would tell police she couldn't see whether her friend was conscious, or if she was witnessing a sex act.
The woman continued to the sink, wetted her face and hurried back to her bedroom. She remained on the phone with her boyfriend and relayed what she'd just witnessed. Suddenly, there was a knock on the door she had left open upon returning.
Sharper stood in front of her in his boxer shorts. He wanted to explain that he and the woman he'd been assaulting had "something going on," records show. Sharper said he'd talk about it in the morning.
The next morning, all three women confronted Sharper, who told them he had no memory of the previous night. By noon, he had left the apartment.
The three women then went to a local hospital, where two of them received rape kit examinations. One exam showed minor injuries to the victim consistent with intercourse. Detective Kevin Mace, who had served on the sex crimes unit for just over a year, was called in.
At 1:28 a.m. on Friday, November 22, 10 Tempe police officers searched the apartment. They collected drink bottles, used plastic cups from a trash can, a rug, couch cushions and clothing, the case file shows. One of the discarded cups still held remnants of a drink that Sharper mixed. Officers also found a broken pink pill.
Mace called the victims later that day to find out if any took prescription drugs; all said no.
Detectives received the rape kit evidence and exam report on November 25. "The examiner's diagnosis was as follows: sexual assault by history, minor physical injuries by exam, crime lab results pending, Mace wrote. Results did not conflict with the victims' statements. Nor did they seal a conviction.
Mace did not document how he interpreted the results, or if they had any effect on the investigation. The detective declined interview requests for this story.
Tempe police continued to move. Seven officers worked the case. They got clothing and DNA samples from the women. They interviewed the boyfriend who had received the call during the alleged rape.
One victim met Detective Brad Breckow at Tempe Police Department headquarters four days after the assault, a little after 6:30 p.m. on the Monday before Thanksgiving 2013.
She'd been corresponding with Sharper by voicemail and text message. They were supposed to talk on the phone that evening.
Breckow prepared the victim for the conversation, one he now would be recording. Police have a script for these exchanges, named pretext calls, which have become common in sex assault investigations. The aim is to see if the accused will admit to misconduct.
Several different statements were printed out and placed before the victim. Among them: "Why did you take my clothes off? You know I was passed out."
She dialed Sharper at 6:48 p.m., and he picked up. But he complained his phone battery was low and said he'd call back. Which he did, from a blocked number.
The victim set out to press Sharper on details. Sharper had already vaguely apologized without acknowledging what he had done. "Apologize for what?" is scrawled across the top of Breckow's handwritten notes.
Once on the phone, the woman was angry. But Sharper was nimble, never discussing specifics. He said they needed to move forward as friends. He'd been "fucked up," as intoxicated as anyone that night. The victim struggled to direct the conversation.
Perhaps exasperated, she told Sharper "he had probably done something like this before," according to Breckow's notes describing the call.
"That (is) ridiculous," Sharper replied.
Actually, it was dead on. By the time of the Tempe rape, Sharper had refined his technique of drugging and raping women.
Date rape drugs have long been a popular topic in media reports. But far and away the most common drug used in sexual assaults is alcohol — and it's astonishingly effective.
Alcohol can cause blackouts, rendering victims unable to remember. It's easy to get. And it can devastate a victim's credibility. A woman may tell police she had two beers at a party. But if her attacker spiked the drink with additional alcohol, and tests come back showing a high blood alcohol level, it's difficult to convince a jury that the woman isn't lying.
"Not only do perpetrators get what they wanted, but they discredit the witness, too," said Robert Hoffman, a New York toxicologist. "The whole thing is planned, thought out and executed, like any other crime."
Sharper, however, had crossed into the more rarefied world of prescription drugs. Only about 4 percent of rapes involve such pharmacological agents, according to one study. Among the more exotic ones are Rohypnol, or roofies, which are banned in the U.S., and GHB, which is tightly controlled. Both drugs cause amnesia, and they are quickly expelled from the body, making them difficult to detect.
Sharper's drugs of choice were more familiar. Police charged that he used some combination of zolpidem, the active ingredient in Ambien; benzodiazepines such as Valium and Xanax; and drugs like Quaaludes and MDMA, or molly, both illegal party drugs.
Experts are not sure what motivates sex offenders to use such drugs. Some believe that such rapists are more like serial killers — interested in the thrill of the chase, and the capture of their prey. Whatever the motive or the satisfactions, the calculation is simple: Women with no memory make poor witnesses.
"The lack of memory is a huge barrier to coming forward and a huge barrier to getting a proper police response," said Trinka Porrata, a former Los Angeles Police Department street narcotics squad supervisor who is now president of Project GHB, a national date rape drug awareness group. "There's also a problem at the prosecution phase."
Tempe police had strong suspicions that Sharper had used drugs on the victims. They sent away samples of the victims' hair for testing — Ambien can be detected there long after it has been flushed from the body.
Munch, the rape investigations expert, praised the work done by Tempe police in the initial stages. "They do a good job on focusing on the perpetrator's conduct. They are focusing on what he did," she said.
But despite the evidence they gathered in the initial weeks, the investigation slowed. Between Dec. 13, 2013 and Jan. 17, 2014, the Tempe case log contains only two entries. Crucial evidence — such as the pill found in the room and samples from the drink mixed by Sharper — sat untested in a Tempe police storage locker.
And once again, the Arizona detectives did not look into Sharper's background in other cities. In fact, the department deemed that such evidence was not worth gathering — despite a state law designed to make it easier to use a suspect's history in rape cases.
"In a trial setting, it is highly unlikely that a 'series' of events in different jurisdictions would be made known to a jury that is deciding guilt or innocence on a single event," said department spokesman Lt. Michael Pooley.
The delays and decisions gave Sharper the freedom to return to California — and his stalking ground.
An Arrest Warrant At Last
Sharper's spree of sexual violence peaked in January 2014, according to police and court records.
After attending a party on Jan. 14, 2014 at the Roosevelt Hotel to commemorate the 50th anniversary of Sports Illustrated Magazine's Swimsuit Edition, two women decided to go to Bootsy Bellows — the club on the Sunset Strip where Sharper had met his previous victims.
There, one woman started talking to Sharper. When the two realized they were headed to the same afterparty, Sharper and the women decided to share a ride. Sharper said he first had to pick up something from his hotel, the landmark Century Plaza in Century City.
Once inside the lobby of the gleaming, curved hotel, they went to Sharper's room. Both women crowded into the bathroom. When they exited, Sharper greeted them with two mixed drinks he described as vodka and cranberry juice.
The women said they didn't want anything. Sharper insisted. The drinks tasted strange to both women. Within 10 minutes, they were both unconscious.
The women woke up the next morning at 9 a.m. One felt pain and burning in her vagina. They left without seeing Sharper. After talking later that day, the women decided to go to the Santa Monica Rape Crisis Center. They walked into the center at midnight.
The next day, they made their report to the Los Angeles Police Department's Westside police station. This time, the officer taking the report noted that Sharper's attacks featured a modus operandi.
Macchiarella, the detective who caught the first Los Angeles case, also got the second. Alarm bells went off. A judge issued an arrest warrant.
It was too late. After Sharper raped the women in Los Angeles, he flew into Las Vegas on Jan. 15, 2014. There, he met up with two women and a male companion. All went to Sharper's room. Sharper mixed drinks for them, and they all blacked out.
When the women woke up, one remembered that she had woken during the night to find Sharper naked on top of her. The other felt as though she had had sex, but had no memory of it.
The man awoke in the hotel lobby, with no memory of how he arrived there. Both women went to a local hospital and received rape kit examinations, reports show.
Sharper had now drugged and raped four women within 24 hours. He flew back to Los Angeles.
He was arrested at his hotel at 3 p.m. on Jan. 17, 2014.
A few hours later, the news dropped: At 1 a.m. Pacific Time, Jan. 18, 2014, TMZ reported that Sharper had been arrested in Los Angeles on rape charges.
Law enforcement agencies across the country began scrambling.
"Guilty"
Over the next year, police and prosecutors finally started talking to each other. They turned up new victims. They got arrests warrants for previous ones. And a portrait of Sharper emerged from the investigations as a calculated and methodical serial rapist.
In Miami, a woman came forward after the news broke to report that Sharper had raped her in 2012. She told police she needed to " clear her conscience." Prosecutors said there was "no reason to doubt the credibility of the victim in this matter, especially given the apparent conduct of the subject as documented by other police agencies," records show. But the Miami Dade State Attorney's office decided not to file charges.
Miami Beach police also decided not to re-open the 2011 case involving the two University of Georgia women. The women's rape kits had been destroyed.
Rodriguez, the agency's spokesman, said the department had recently contacted the victim in the 2011 case. She told the agency that she did not consider herself to have been sexually assaulted, Rodriguez said.
"We have no crime to investigate," Rodriguez said.
In Arizona, Tempe stepped up the pace of their investigation. For the next two months, investigators recorded a new development every two days on average. They collected victim medical records, got a warrant for Sharper's cell phone records, and obtained lab results which showed Sharper's DNA on one victim's leggings. On March 11, an Arizona grand jury returned an arrest warrant for Sharper.
It was served to him in the Los Angeles County jail.
Tempe police officials said their investigation was "both comprehensive and complex."
In New Orleans, the case exploded. Within days of Sharper's arrest, the New Orleans District Attorney's office assigned one of their crack investigators to the case. The FBI threw two agents into the mix to chase a multi-state drug angle.
Investigators soon discovered that Williams had been duped during the initial investigation.
In the fall, Williams had interviewed Licciardi, the man who had gone to Sharper's home to check on the cheerleader's welfare. At the time, Licciardi portrayed himself as a fellow cop who had tried to help out.
But Licciardi was not what he seemed, authorities concluded. James O'Hern, the newly assigned investigator, and the FBI found evidence suggesting that Licciardi was actually Sharper's connection to New Orleans' seamy side.
Licciardi had befriended Sharper in 2010, when the two met at the opening of a Bourbon Street bar. Sharper was the celebrity guest. Licciardi provided security. Over the next several years, the two grew close.
Licciardi allegedly trafficked in drugs, worked for a gambling operation collecting marks, and sent out text messages bragging about beating his girlfriend until she was unable to walk, according to court testimony. Licciardi grew so out of control that his estranged mother confided to a friend, "We have raised a monster," according to court testimony.
Sharper gambled heavily in Louisiana, as he had in Florida. Licciardi helped Sharper place bets with an offshore gambling outfit.
Licciardi also served as Sharper's source for women and drugs, according to court documents. He is accused of delivering some victims to Sharper after drugging them first with Ambien, Xanax, Valium, MDMA or some combination.
In fact, Licciardi left out a crucial detail in describing his valorous efforts to check up on the cheerleader. He had actually delivered the woman to Sharper and had helped Sharper drug her, authorities charged in court documents.
"Licciardi treats women as if they are nothing or of no value," one former girlfriend told investigators, according to court testimony.
Licciardi has denied all charges. He remains in jail awaiting trial.
Investigators got a better understanding of Licciardi's role once they examined his phone. There, they found a video and a photo sent by Sharper of the former cheerleader that he allegedly assaulted, naked and passed out.
When police later showed her the video, she identified herself and broke down in tears.
Over the course of the next several months, New Orleans used the contents of Licciardi's phone, as well as testimony from eyewitnesses, to track down other alleged victims.
In one case, Sharper and Licciardi had teamed up to drug a woman at the Super Bowl festivities held in New Orleans in February 2013, according to court documents and people with knowledge of the case. Licciardi allegedly raped the woman at Sharper's condo after meeting her at a pre-Super Bowl party at Jax.
In another case, Licciardi had sex with a woman, then turned her over to Sharper, according to interviews and official documents. The two men had rented adjacent rooms at a New Orleans hotel, across the street from Sharper's condo. Sharper sent Licciardi a text message: "We need an hour in here."
In December 2014, the New Orleans District Attorney's office and federal prosecutors indicted Sharper, Licciardi and another alleged accomplice, Erik Nuñez.
Sharper was charged with drugging women and then raping three of them. Nuñez was accused of raping two of the same women. Licciardi was charged with rape, drugging and sex trafficking. A federal indictment charged Sharper and Licciardi in a conspiracy to drug women for rape, dating back to 2010.
Nuñez, who only faces state charges, has pleaded innocent to the allegations made against him.
News of the additional victims left Williams, the original detective on the Sharper case, sputtering with anger. After Licciardi spilled details of Sharper's attacks to the New Orleans District Attorney's investigator O'Hern, Williams scolded him for not revealing more during their initial interview.
"I'm a cop, and I'm pissed off, cause you knew a lot of this information the first time you came and spoke to me. We could have gotten a lot of this out of the way," Williams said, according to a transcript of the interview.
"Whatever truths that need to come out, shit done hit the fan at this point," Williams told Licciardi.
Williams was right. The case moved into the battleground of courtrooms in four states.
Sharper hired top-flight Los Angeles attorneys Blair Berk and Leonard Levine to lead the defense. During pre-trial hearings, Sharper's legal team attacked the women's stories.
One victim in Los Angeles had initially lied about the presence of another witness, defense documents said. In Arizona, one woman had prior consensual sex with Sharper. In Nevada, one of the victims told friends about her sexual encounter with Sharper, making no mention of sexual assault.
But in the end, as evidence mounted, the Sharper team decided to cut a deal. Sharper agreed to plead guilty or no contest to charges in Louisiana, Arizona, California and Nevada, as well as federal drug charges.
In exchange, he would receive a 20 year prison sentence, but be eligible for release in nine years. He would register as a sex offender. And he would be on probation for life.
The deal provoked widespread anger. Sharper had been facing life in prison if convicted of aggravated rape charges.
"I was definitely shocked," said Ebony Tucker, executive director of the Louisiana Foundation Against Sexual Assault. "It's hard to excuse how someone who's raped nine women that we know of in four states is only going to serve nine years in prison."
On the morning of March 23, Darren Sharper walked into a windowless courtroom in downtown Los Angeles in a gray, pinstripe suit. Judge Michael Pastor reviewed the deal with Sharper.
Looking down, Pastor asked: "Are you entering each plea freely and voluntarily?"
"Yes sir," Sharper responded.
"Do you realize that this is a final answer?" Pastor asked.
"Yes sir," Sharper answered.
Suddenly, it was easy to see.
The women had been right.
Sharper was a rapist.
–T. Christian Miller and Ryan Gabrielson, ProPublica, and Ramon Antonio Vargas and John Simerman, The New Orleans Advocate

This story was co-published with the New Orleans Advocate and Sports Illustrated. The Advocate, Louisiana's largest daily newspaper, publishes in Baton Rouge, New Orleans and Lafayette. For the latest sports news, scores and analysis, go to SI.com. Related coverage: Read ProPublica's story about how Sharper is still eligible for the Pro Football Hall of Fame, and see more details about his plea agreement. For more about how we reported the story, read a Q&A with the reporters.