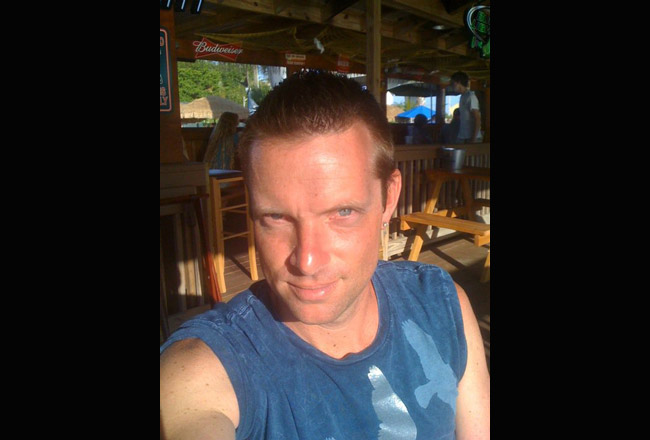 Daniel Biles, the former Bunnell Elementary school teacher aide arrested in April on 10 child pornography charges, was back in jail Tuesday on 14 additional, similar charges.
Biles, 38, of 209 North Palmetto Avenue in Bunnell–directly across from Bunnell Elementary–was in circuit court for arraignment Tuesday morning around 9 when police re-arrested him on the additional counts, Klare Ly, spokeswoman for State Attorney R.J. Larizza, said.
Following the original charges, Biles was suspended with pay through the end of the 2011-12 school year (which ended). He was not rehired for next year, Kristy Gavin, the school district's attorney, said.
The original charges date back to April, when Biles's mother took a computer allegedly belonging to Biles to a local repair shop. "In the course of repairing the computer the technician found several images of young children that were nude and appeared to be touching themselves in a sexual manner," a June 18 police report states. It is unclear why or how the technician was looking at individual files in computer folders, though individuals have often been arrested subsequent to similar findings after taking their computers in for repairs.
"During the interview and subsequent arrest of [Biles], it was found that he was in possession of an iPhone as well as a blue back-pack believed to contain a laptop computer. Both items were seized and a search warrant was conducted on the blue back-pack," inside of which investigators found a pink and purple Dell laptop.
"Forensic exams were conducted by the Seminole County Sheriff's Office and numerous images were found similar to the original images found on the original family computer," the report states. In the original interview with police, Biles had admitted to downloading sexually explicit images, but under the assumption that the individuals depicted were of age.
The report lists a description of the 14 additional images, all of the depicting naked pre-pubescent boys or young boys in variously suggestive poses (though none show individuals actively engaged in sexual acts–a legal distinction that may lessen the severity of the penalty Biles faces).
Biles was booked into the Flagler County jail on $28,000 bond, which he posted.
"It is unlawful," Florida law reads, "for any person to possess with the intent to promote any photograph, motion picture, exhibition, show, representation, or other presentation which, in whole or in part, includes any sexual conduct by a child. The possession of three or more copies of such photograph, motion picture, representation, or presentation is prima facie evidence of an intent to promote." Each such charge is a second degree felony punishable by up to 15 years in prison. Mere possession of such materials are separate, third-degree felonies, punishable by up to five years in prison.