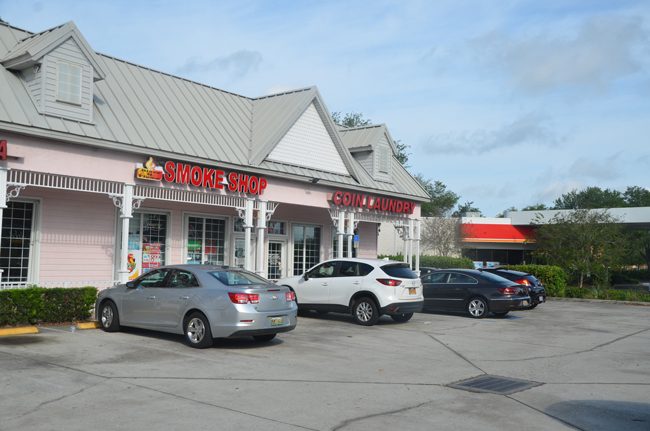 Last Updated: 12:27 p.m.
Curtis Gray, 18, a Flagler Palm Coast High School senior, was shot and killed outside a smoke shop and coin laundry off Belle Terre Parkway at 12:36 this morning, the Flagler County Sheriff's Office said.
Gray was flown to Halifax hospital in Daytona Beach but died soon after the shooting from a gunshot to the stomach. "Yes, he passed away and it will be a homicide investigation," Brittany Kershaw, the sheriff's chief spokesperson, said this morning.
Sheriff Rick Staly said the shooting was preceded by a dispute. Initially after the shooting, Gray was conscious and talking. "There is not a need for the community to be concerned. We believe that we have everyone identified that was involved," Staly said. "Detectives have been working since early this morning, haven't stopped, and we won't stop until we have this case solved."
Asked if he had high confidence that the case would be resolved within hours or a day or two, Staly categorically said "yes." He would not mention the age of the alleged assailant, nor whether there were many other people at the site of the shooting. He cautioned against "embellished" accounts on social media. "We are following leads. We believe we know all the individuals involved, and we're going to have a successful conclusion to this." He added: "We believe we do know what went on and when we have the case concluded, then I will explain how we believed that it occurred."
"Right now we have detectives doing their job, trying to investigate all claims," Kershaw said this morning. "They have interviewed witnesses and they're trying to understand all aspects of the incidents so they can do whatever they need to do next. Right now it's very, very active."
Kershaw, before the sheriff was interviewed, said Staly "did confirm the identity of the victim and said it's OK to release it, and that the family has been identified, so it won't hinder the investigation if the identity is released."
"No one could name the shooter" at the scene, Kershaw said.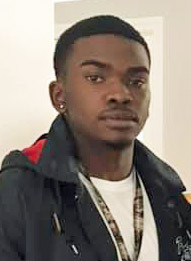 Gray was formerly a student at Rymfire elementary, Buddy Taylor Middle School then Matanzas High School until his relatively recent transfer to Flagler Palm Coast High School.
"They are both just heartbroken," Jason Wheeler, the school district's spokesman, said of FPC Principal Robert Wallace and Matanzas Principal Jeff Reaves. Gray had been a football player for Matanzas–and was one of the quarterbacks in Matanzas's game against FPC earlier this school year.
Superintendent Jim Tager was speaking to the University Women of Flagler at the Hilton Garden Inn this morning when he learned of the shooting. He called it "a senseless death." Earl Johnson, one of the district's senior administrators, had been told of the shooting by the sheriff's office, and disseminated the news among top staff.
"We've been fortunate enough among our students over the years to not have to deal with some of those incidents like other, larger communities have, so this hit us harder, because we don't deal with this stuff," Wheeler said. "We will have support teams at both campuses on Monday morning both for staff and for students and those teams will be on campus as long as they're needed."
Gray's is the first murder in Flagler or Palm Coast in nearly a year. In late May last year, Keith Johansen, 36 at the time, was charged with the shooting death of his wife, Brandi Celenza, in Palm Coast's F Section. Weeks later, 43-year-old Tammy Almond of Bunnell was charged with manslaughter in the shooting death of Darryl Wilson in Bunnell. Both cases are still in the pre-trial phase.
[This is a developing story. More as it becomes available.]