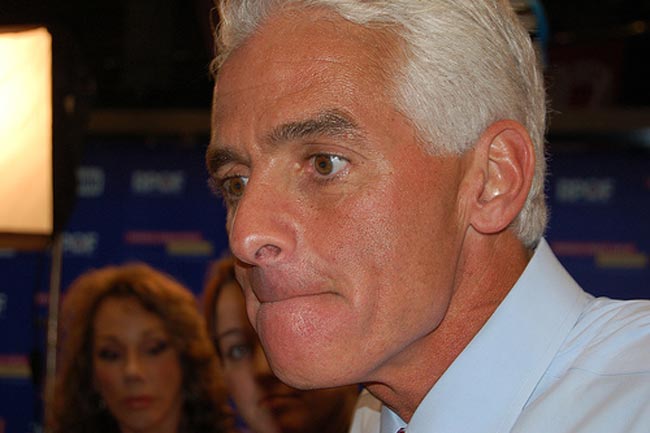 Gov. Charlie Crist got the message. And sent one. Shortly after noon today, Crist vetoed Senate Bill 6, a proposed law that would have rewritten the rules of public school teachers' pay, evaluation and job security, centralized more school district powers in Tallahassee and cut into local districts' budgetary discretion.
The veto follows mounting pressure on the governor from teachers and their supporters across the state to kill a bill largely designed to weaken the state's teacher unions and cut education funding by way of revamping teacher pay scales.
"I know in my heart it's the right thing to do," Crist said of his veto. "I say we must start over. This bill has negatively affected the morale of our parents, teachers and students."
The bill had been devisive since its inception and as it made its way through the Legislature. The Senate passed it, 21-17, the House, 64-55.
The message Crist sent had nothing to do with the bill, with education or his heart. By vetoing the bill, he virtually conceded that he would not get former Gov. Jeb Bush's endorsement in Crist's GOP primary campaign against Marco Rubio for the U.S. Senate seat. (Bush was behind SB6.) Crist is losing by double digits in that race. But Crist was also sending the message that he would most likely run as an independent in the race. Polls show Crist ahead in an independent run against Rubio.