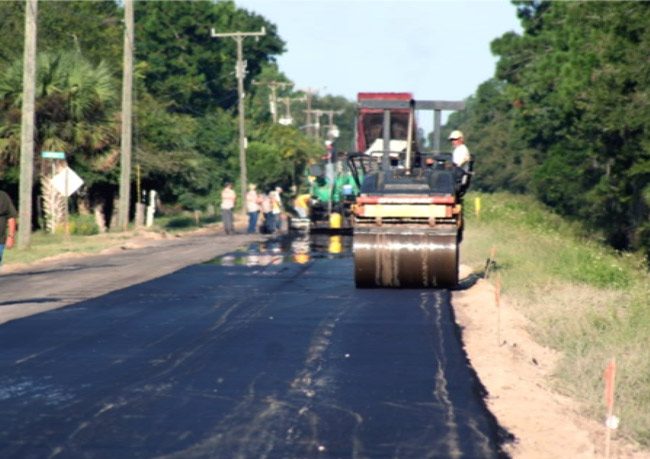 Residents in western Flagler County who travel County Road 305 should expect delays beginning Aug. 7 when work to widen and resurface part of the roadway begins.
The project extends from the Haw Creek Bridge, just south of the S curve, for 2.7 miles towards County Road 304. The roadway will remain open during construction, with single-lane closures as needed. "The planned work includes stabilized shoulders and drainage improvements in addition to widening and resurfacing," County Engineer Faith Alkhatib said in a release issued this morning.
The Florida Department of Transportation provided $2.28 million for the design and construction through the Small County Outreach Program, also known as SCOP. The engineering work was completed by DRMP, Inc., and Halifax Paving has been contracted for the construction.
All seven bridges have been replaced along County Road 305, which runs from State Road 100 to the Volusia County border. The last project before this was to replace three box culverts – also in preparation for the eventual widening of the entire length in Flagler County. The combined projects to date have cost more than $20 million exclusive of the current project.
"We are able to get a lot of big projects done without a financial impact to our residents," County Administrator Craig Coffey said.