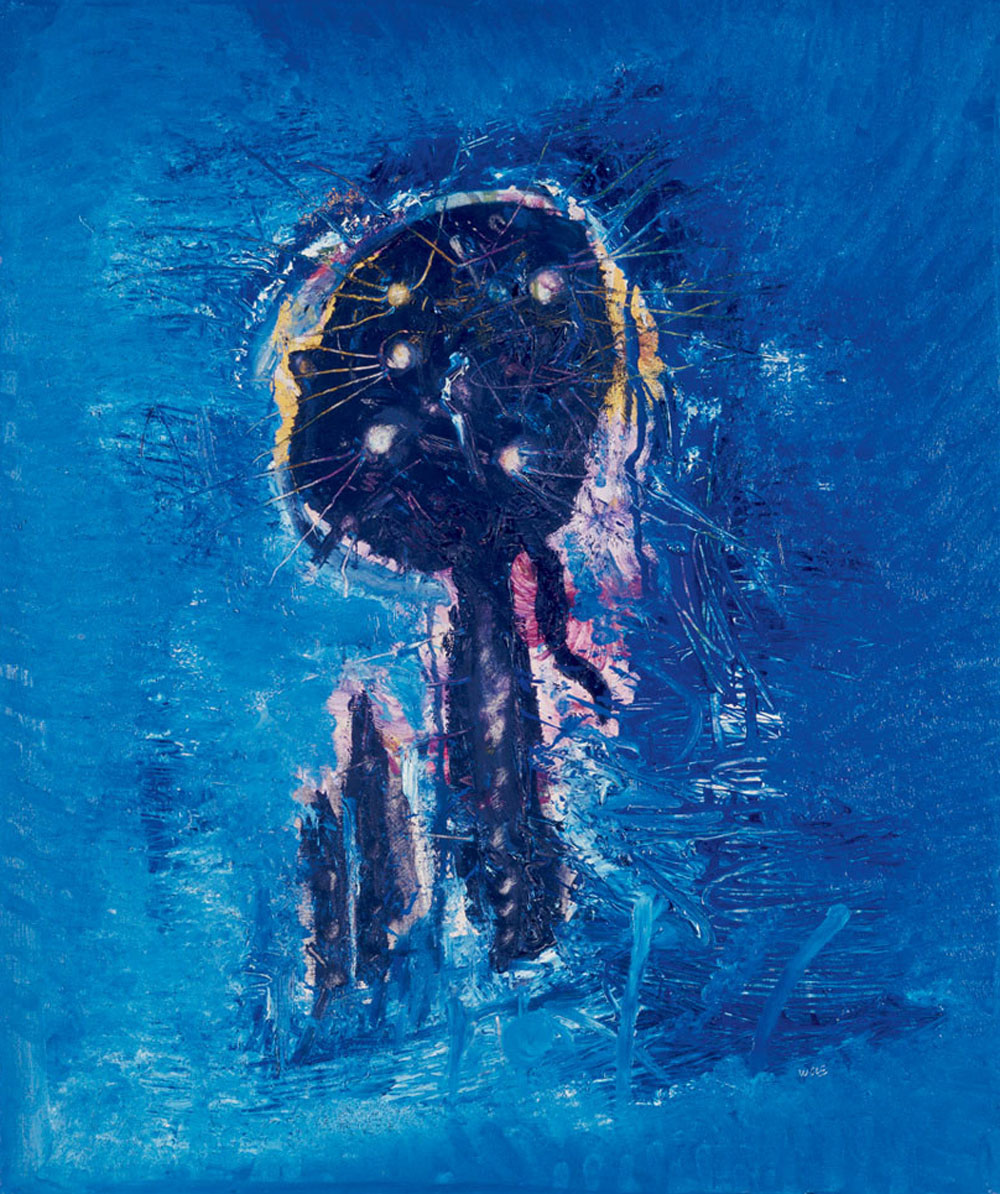 I kept my son home from school today. It was the last day before spring break. All tests–that word so crowned with meanings these days–were over. What work he had left to turn in, he could do with his school-issued computer. An overreaction to the coronavirus? Probably. But if there is ever a time to overreact, it's during a public health emergency when what we don't know overwhelms what we do know, and when what we do know suggests that the best measures we can take to ward off infection and minimize burdens on clinics and hospitals are in our own power. Staying away from large gatherings that act like funnels and whisks of viral risk, as schools very much are, is one of those measures.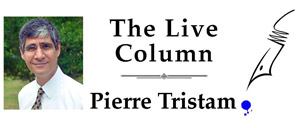 Flagler County so far appears to have no cases. That may be an illusion, part of that large bank of unknowns. But it's also an opportunity for the county to serve as a circuit-breaker against the virus–if the county seizes the opportunity by being more aggressive than not with the measures we do know inhibit the spread of the disease, reduce demand on the health care infrastructure, and diminish risks to those more vulnerable to complications from infection: following through on the state's ordered limit on visits to elderly care facilities, a moratorium on large gatherings, an extended spring break for schools (with online instruction), and drive-thru testing to both accelerate testing and limit exposure to health workers. 
For those of us who have the luxury of working from anywhere, it's all easy to say. "Many of our families would find it economically difficult to take time off from work to take care of their children, who would normally be in school for the greater part of the workday," Superintendent Jim Tager wrote me this morning. "There are hundreds of our elementary-aged children taking part in our extended day program, which offers wrap-around services before and after the school day. Finally, more than 60 percent of our students are part of the free and reduced meal program. We know for them, they rely on our schools to provide them with a nutritious meal for breakfast and lunch."
But it doesn't have to be an either-or sort of thing: the district would still function, and would even play a key salutary role as it does in hurricane emergencies with its shelters or through summer with its camps. It could still provide meals to the neediest. It could modify extended day programs. Gatherings would not be eliminated but substantially reduced and balanced with families' economic and social needs where possible. But public health remains paramount. 
The district is fortunate to be heading into a 10-day break. It should use the break to put in place every mechanism for an extended, alternate operation, with remote instruction and modified support programs where possible, giving families time to plan. Palm Beach County is preparing to close specific schools should a student there test positive for coronavirus, rather than close all schools. But that seems to me like the NBA halting games involving only the Utah Jazz, two of whose members have tested positive. It's not doing that of course, halting all games instead. A half-measured approach with school campuses would be unnecessarily risky and unfair to students, and invite endemic absenteeism anyway. We are in crisis. Maintaining the status quo until the last possible minute is not sound policy when the last minute appears to have passed several weeks ago. 
Here's some of what we do know. On Monday the CDC had documented 650 cases in 32 states and 26 deaths. There'd been 3,817 deaths worldwide. By today, Thursday, cases in the United States had doubled and spread to 40 states, deaths were up to 38, and deaths worldwide were approaching 5,000. We have 23 confirmed cases in Florida and three more under investigation. But we also know that testing is scant and testing labs even more so. A disturbing number in Florida is not the total number of cases but the number of pending test results: 147. That's an awfully low number in a pandemic that according to our own top authority on infectious diseases, will only get worse, and that a former CDC director says could plausibly kill 1 million Americans. 
As of Sunday, the United States was testing just five people per million residents, compared to 70 per million in Japan, 850 in Italy and 3,700 in South Korea. Put another way: South Korea is testing almost as many people in a single day (10,000) as the United States has in total so far (11,000). Our level of testing is dangerously at odds with the stated urgency, and still a reflection of a more reactive than preventive approach. So Flagler's lack of numbers, like numbers across the country, are likely very deceptive. 
And yes, the flu, the CDC reports, has caused between 34 and 49 million illnesses and anywhere between 20,000 and 52,000 deaths. Those numbers are still rising. But it makes no sense to use the flu's numbers as a hedge against the gravity of coronavirus, a strain without cure or vaccine and whose toll may well exceed that of the flu before it's done. 
The reason we're in this boat nationally is that we've done a poor job of preparing, with a president for two months ignorantly playing down the risks and inspiring his talk show shock troops to ridicule the pandemic as a hoax or another deep state scheme. It was good to see Trump finally take the pandemic seriously Wednesday evening, but his address was chaotic and bombastic rather than a sober reckoning with people's most immediate concerns. Does it really  make a difference if we have the best health care system in the world when it can't even test its people for a virus? Eliminating coronavirus-related co-pays is helpful. So is signing an emergency spending bill that was really Congress' doing. Beyond that he has no plan and still seems to have no idea. "This is not a financial crisis," he said as markets have lost a fifth of their value in 20 days. The statement recalls the time when John McCain declared the economy sound as it was crashing in late 2008. The world always looked to the United States in time of global crises. Not this time. Nor can states look to Washington. 
States, Florida included, were slow to enact testing protocols, are still slow to make testing readily and freely accessible, and leave the testing decision to gatekeepers, not to patients. That's not reassuring. When Tom Hanks and his wife came down with symptoms in Australia, they got tested immediately and easily as any Australian could, but Americans can't. Florida has a large population of elderly, uninsured and underemployed people, all risk groups. But the state Department of Health still refuses to more clearly identify where affected patients are located beyond a county designation, which is close to meaningless. 
A News-Journal editorial this week notes the inexcusable dearth of information about the two Volusia County cases there. Common-sense sanitation measures are fine, "But as this virus spreads," the editorial states, "more counties — Flagler, St. Johns, Putnam, Brevard — can expect to get the same news Volusia County residents received this week. And as they do, they'll discover how frustrating it can be to have scraps of information just big enough to spread fear — but nowhere near substantial enough to provide comfort."
Flagler County's health department director and the county emergency management chief–Bob Snyder and Jonathan Lord–have been models of transparency and candor. But as with his Volusia colleague, Snyder could be hamstrung, against his better public judgment, by the state Department of Health's censors. 
That damages public confidence and hurts local efforts to make up the time and opportunities lost to national inaction earlier in the year. It also risks making such decisions as postponing events and closing schools more timid at the very time when the crisis calls for erring on the side of boldness. What may look like an overreaction today is the most effective form of prevention, and should not be given the chance to look like playing catch-up weeks from now. 
Of course it's disruptive. It may even be ridiculed. Small price to pay when the alternative might be unnecessary grief and unmanageable caseloads–the price certain regions are paying now. Flagler should seize the fortunate opportunity, not squander it with the wrong sort of caution. It is no time to wait and see. 

Pierre Tristam is FlaglerLive's editor. Reach him by email here. A version of this piece will aired on WNZF.
Reader Interactions