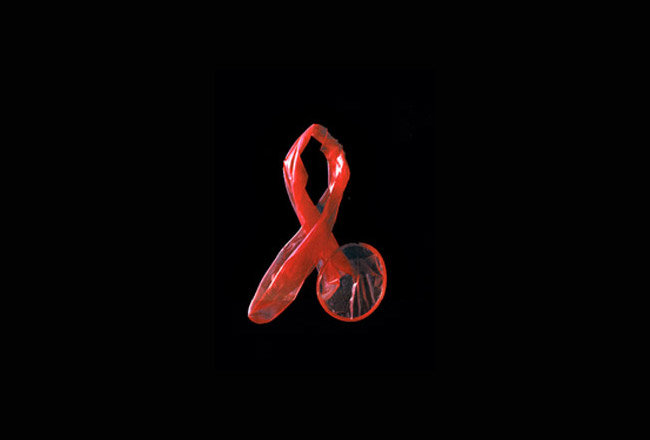 A health organization that fights AIDS has targeted a South Florida-based company it charges with making an adult video without protecting the performers from sexually transmitted diseases via the use of condoms.
The AIDS Healthcare Foundation filed a complaint last month with the Florida Department of Health, asking for an investigation into D&E Productions, which is based in Pembroke Park and North Miami Beach.
D&E Productions is an affiliate of a California-based company, San Diego Boy Productions, which the health group said is trying to evade a condom-use law in that state by filming in Florida.
"We are not going to allow the (adult film) industry to play a shell game in order to evade the laws that we now have in the city and county of Los Angeles and state of California," said AIDS Healthcare Foundation president Michael Weinstein. "It's not going to work."
The foundation is known for backing a Los Angeles County law mandating condom use in the adult film industry, which a federal judge recently found to be constitutional.
The health group first filed a workplace safety complaint about San Diego Boy Productions for unsafe sex practices with the California Division of Occupational Safety and Health. The video company responded that the activities referenced in the complaint were part of material produced in Florida, not California.
That prompted the foundation to file a new complaint under Florida's sanitary-nuisance laws, saying the videos in question clearly demonstrate the unprotected exchange of bodily fluids.
"Now we have a much cleaner case where this is a film that we absolutely know was made (in Florida)," Weinstein said. "So now we are asking the authorities to investigate and to issue citations based on the sanitary-nuisance laws that exist in the state of Florida and at the county level."
A man who answered the phone at D&E Productions Wednesday said he was unaware of the matter. San Diego Boy Productions did not respond to requests for comment.
Rather than require condoms in its sex scenes, the adult-video industry relies on testing. But that doesn't always work. Last year a syphilis outbreak shut down production industry-wide. And there was another shut-down last month after performer Cameron Bay said she'd tested positive for HIV; her last clean test had been on July 27.
According to the Performer Availability Screening Services, which tests porn performers for sexually transmitted diseases, its panel of three doctors tested all the performers who had worked with Bay and confirmed they were not infected. "It is safe to lift the moratorium," said the organization on its web site. "Any performer who tests clean after August 19th is safe and available to work."
Then on Tuesday, Bay's boyfriend, Joshua Rodgers, announced that he had recently been infected with HIV.
Weinstein said that before those announcements, adult video performers hadn't felt they could publicly support laws requiring condom use.
"I think previously that they felt that they would be punished for saying that they wanted to use condoms," he said. "But under the circumstances now, I think many more people are stepping forward and saying that they want to be protected."
Weinstein said his group filed a sanitary nuisance complaint because they're trying to protect the health and safety of performers, not to ban pornography.
The Florida Department of Health confirmed that it had received the complaint but said it could not respond without additional information from the AIDS Healthcare Foundation.
–Margie Menzel, News Service of Florida