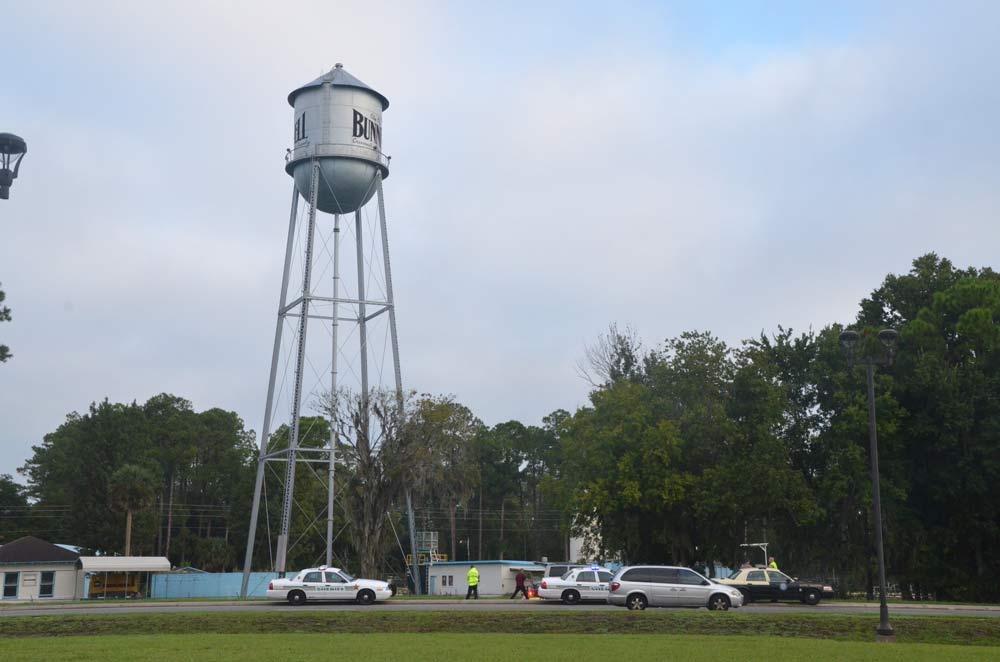 A 50-year-old Palm Coast man on a bicycle lost his life Monday night (July 31) in a collision with a car on State Road 100 just west of Commerce Parkway in Bunnell.
The man's identity has not been released.




The crash was reported to the 911 dispatch center a minute after 9 p.m. by the 77-year-old driver of the Gray Elantra that struck the cyclist. The woman at first did not know what she had struck, thinking she may have hit another vehicle. She was extremely distraught once she saw the severely inured cyclist looking lifeless in the street.
According to the Florida Highway Patrol, the cyclist had been crossing State Road 100 from north to south as the woman at the wheel of the Elantra was traveling west. The cyclist "failed to yield the right of way," and was struck. FHP reported that the man was not wearing a helmet.
A passerby who happened to be a nurse stopped and tended to the victim, according to 911 notes, and reported that the victim was not breathing. The man was pronounced deceased by paramedics within minutes of the crash, cancelling an earlier request for an emergency helicopter. The driver of the Elantra, from Seville, was not physically inured.
The westbound lanes of State Road 100 were shut down as the Flagler County Sheriff's Office turned over the ongoing investigation to FHP. The Palm Coast Fire Department and Flagler County Fire Rescue responded to the scene, as did Roger's Towing, the Bunnell wrecker.
The fatal crash was the second in five days in Flagler County, and at least the 10th fatality this year, the first to a cyclist.