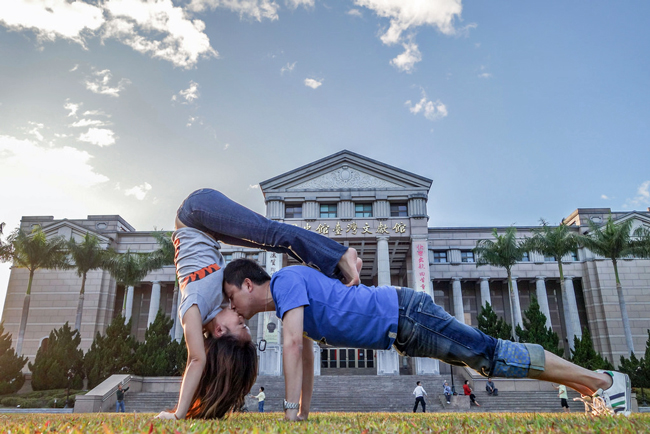 Today's Live Wire: Quick Links

Coke's Super Bowl Ad Brings Out Ugly Americans
It was the best commercial on Super Bowl Sunday. And of course it drew the most criticism, some of it revoltingly ugly, and ironically un-American. From Time: "Coca Cola's entry into the Super Bowl ad campaign had a message that was, as it were, Coke Classic: it celebrated the many kinds, colors, lifestyles and origins of Americans who are nonetheless one. Over a scene of these many Americans, it played a patriotic song: not the National Anthem, but the more accessible, singable "America the Beautiful." It showed us a panoply of American faces, young, old, brown, white, straight, gay (it included what are said to be the first gay parents depicted in a Super Bowl ad), in cowboy hats and hijabs, playing, eating, and exploring all-American vistas. It was maybe a little sappy, but it was also, well, beautiful, as was the music, sung in a succession of single voices and languages. It was that last aspect that unfortunately, brought out America the Ugly, at least on some parts of the Internet. "WTF?" asked one post on Twitter. "@CocaCola has America the Beautiful being sung in different languages in a #SuperBowl commercial? We speak ENGLISH here, IDIOTS." Some of the vitriol may have been satire for all I know, but there was much too much for that to explain all of the "English or GTFO" sentiment–not all of it in impeccable English itself. To wit: "Dear @CocaCola : America the beautiful is sang in English. Piss off. #DontFuckWithUs." (To be fair, not every Tweet brought up by a search on "Coca Cola English" agreed: "Coca Cola brings the commercial of the night: America the Beautiful sung in Spanish, English, Arabic, and other languages. Beautiful.") The xenophobic protesters had one thing right: we do speak English in America. We speak it on official business and in Super Bowl broadcasts; we use it in publications like this one. But that's not all we do. People like my immigrant mother and her immigrant sisters learn English as adults and raise their kids to speak it, and also speak French and Arabic at family get-togethers and on phone calls. We speak English in school and Spanish with grandparents and Spanglish with friends. We speak Creole and Chinese and Tagalog sitting down to family dinners–maybe with a bottle or two of Coke around the table, which is why Coke is smart to recognize this." Watch the ad:
See Also:

Lawmakers Scan Biometrics Ban in Florida Schools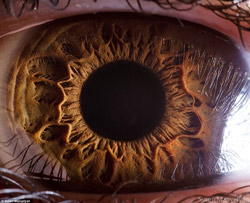 From the Tampa Bay Times: "Polk County parents were apoplectic last year when they discovered that the school district had been scanning student irises without parent permission. The controversial practice may soon be banned. On Tuesday, state lawmakers will take up a proposal that would prohibit school districts from collecting biometric information, including the characteristics of an individual's fingerprints, hands, eyes and voice. It would affect the Pinellas County district, which allows schools to scan student palms instead of accepting cash in the cafeteria, and other school systems using fingerprint scanners. […] But the idea may meet resistance from local school boards, some of which want the flexibility to create their own policies. […] The measure being considered by the Florida Legislature is part of a larger bill meant to address concerns about student data security. […] In addition to banning biometric data collection, the proposal specifies that parents would have to be notified annually about their rights regarding education records, as already required by federal law. The bill also prohibits districts from collecting information on the political affiliation, voting history or religious affiliation of a student, a student's parent or a student's sibling. And it clarifies that personally identifiable data won't go to the federal government unless required by federal law." The full story.
See Also:

Michael Dunn Trial Opens in Jacksonville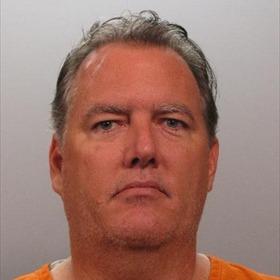 From Reuters: " A Florida murder trial, stemming from an argument over loud music at a gas station that ended in the shooting death of an unarmed black teenager, opens on Monday, reviving a debate over the state's gun control and self-defense laws. Michael Dunn, 47, faces first-degree murder charges in the death of 17-year-old Jordan Davis on Nov. 23, 2012. The white, middle-aged software engineer opened fire on a car with four black teenage boys inside that was parked next to him in the parking lot of a Jacksonville gas station convenience store in northeast Florida. Dunn has said he feared for his life, drawing comparisons to the trial of George Zimmerman, the former central Florida neighborhood watchman who was acquitted last year of murder after saying he shot a 17-year-old unarmed black teenager, Trayvon Martin, in self-defense. Dunn said he had asked the teenagers to turn down the volume of their music. From the back passenger seat, Davis refused and the two exchanged words. Dunn says he opened fire because he saw the barrel of a gun pointed out the back window at him, though police found no weapon. […] The media attention will also thrust back into the spotlight Jacksonville's state attorney Angela Corey, the special prosecutor who was chosen by Florida Governor Rick Scott to handle the Zimmerman case. She is also the prosecutor in the case of Marissa Anderson, a Jacksonville woman sentenced to 20 years in prison for firing what she said was a warning shot at her abusive husband. Jordan's parents, Ron Davis and Lucia McBath, said they plan to be in the courtroom throughout the trial. […] Since their son's death, Davis and McBath have become advocates for gun control and for changing Florida's Stand Your Ground law, which allows people in fear of serious injury to use deadly force to defend themselves rather than retreat. […] After the trial, Davis said he will continue to work to have the state Stand Your Ground law revised to include a duty to retreat. If someone is threatened in public, Davis said, the law should require that he or she try to defuse the situation rather than use deadly force." The full story.
See Also:

Jailed and Restrained, Her Hair Is Forcibly Sheared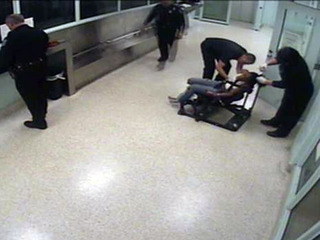 From KERO-TV: "Cut on Camera: a Michigan cop – yanking a young mother's head back and hacking off her hair. […] At many jails, prisoners are required to remove hair extensions that clip in because they could be used as a weapon or to commit suicide. But Charda Gregory didn't have clip in extensions. She had a weave that was sewn right into her real hair. Charda Gregory is a young mother who loves her hair. And the 22-year-old hair dresser loves changing her style often by using weaves. But Gregory's hair changed dramatically after an encounter with a Warren Police Officer. Even though there's no audio on the video from inside the Warren Jail, you can see Gregory kick her legs and writhe in pain as the officer plunges scissors into her hair, hacking away at the weave that was sewn into braids on her scalp. […] "I was confused. I didn't know what happened and what was going on," said Gregory. Gregory says on November 13, she went to a party in Detroit, where she believes someone drugged her. Paul Misukewicz is her lawyer: "She had a couple of drinks, then woke up in a strange place. Didn't know how she got there, completely disoriented, said Paul Misukewicz, Gregory's lawyer. That strange place was the Suez Motel on 8 Mile in Warren, where Gregory got arrested for trashing a room. By the time she was brought in to the jail lock-up on the top floor of the Warren Police Department, Gregory had been pepper sprayed, but she appears calm. It's clear in the video that Gregory can barely stand as she comes face to face with Officer Bernadette Najor. […] As Officer Najor pats Gregory down, the officer pushes Gregory against the wall twice. Suddenly Najor starts going for Gregory's hair. The officers struggle with Gregory, dragging her over to a restraining chair to tie down her arms and legs. Officer Najor starts yanking Gregory's head from side to side, chopping out chunks of hair. It takes 3 full minutes before Najor gives one final yank and removes what's left of Gregory's weave. Gregory tells us in some places she now has bald spots because Najor ripped her real hair out by the roots. […] "I don't buy that's the proper way to treat a human being. I don't think it's decent, I don't think there was any reason to do it, and when I look at it – that bothers me," said Green. Green says as soon as he learned about the incident, he placed Najor on leave and she has since been fired. […] The other officers who were present during Officer Najor's haircutting incident are still under investigation and facing possible discipline. Warren police officials say while those officers did not intervene, they did report Najor's use of force to their superiors. Officer Najor did not report what she did that night." Watch:
See Also: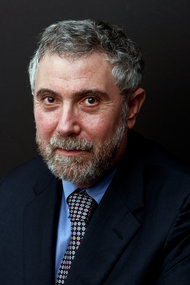 Paul Krugram in the Times: "Everyone knows about the disastrous rollout, but that was months ago. Since then, health reform has been steadily making up lost ground. At this point enrollments in the health exchanges are only about a million below Congressional Budget Office projections, and rising faster than projected. So a best guess is that by the time 2014 enrollment closes on March 31, there will be more than six million Americans signed up through the exchanges, versus seven million projected. Sign-ups might even meet the projection. […] And what this means, in turn, is that while we don't know yet how many people will be newly insured under reform, we do know that even those who already had insurance are, on average, getting much better insurance. Since the goal of health reform was to make Americans more secure — to reduce their risk of being unable to afford needed health care, or of facing financial ruin if they get sick — the law is doing its job. [As for 'Bette in Spokane,' who allegedly saw a $700-a-month premium hike after her policy was cancelled, according to Rep. Cathy McMorris Rodgers, who gave the GOP response to Obama's State of the Union last week: the story was false.] "Sure enough, when a local newspaper, The Spokesman-Review, contacted Bette Grenier, it discovered that the real story was very different from the image Ms. McMorris Rodgers conveyed. First of all, she was comparing her previous policy with one of the pricier alternatives her insurance company was offering — and she refused to look for cheaper alternatives on the Washington insurance exchange, declaring, "I wouldn't go on that Obama website." Even more important, all Ms. Grenier and her husband had before was a minimalist insurance plan, with a $10,000 deductible, offering very little financial protection. So yes, the new law requires that they spend more, but they would get far better coverage in return. So was this the best story Ms. McMorris Rodgers could come up with? The answer, probably, is yes, since just about every tale of health reform horror the G.O.P. has tried to peddle has similarly fallen apart once the details were revealed. The truth is that the campaign against Obamacare relies on misleading stories at best, and often on outright deceit. Who pays the price for this deceit? In many cases, American families. Although health care enrollment is actually going pretty well at this point, thousands and maybe millions of Americans have failed to sign up for coverage because they believe the false horror stories they keep hearing." The full column.
See Also:

New York's Plea to Sean Hannity
"Fox News and radio host Sean Hannity is pledging to leave the "socialist state of New York," after a remark by Gov. Andrew Cuomo that "right to life, pro-assault weapons, anti-gay" politicians aren't welcome in the Empire State," the Seattle Post-Intelligencer blog reported. Hannity is not putting a precise timetable on his departure, and on Monday disclaimed interest in running for an open U.S. House seat in Florida. But the ultraconservative, Obama bashing pundit is feeling unwelcome in a state where Democrats hold the governorship, both U.S. Senate seats, 22 of 27 House seats and where very liberal New York Mayor Bill De Blasio is promising to tax the ultra rich. 'Gov. Cuomo, I'm going to leave and I'm taking all of my money with me, every single solitary penny,' Hannity told his radio audience late last week." Here was the Daily Show's answer:
See Also:

Wim Statius Muller is a composer, a pianist, and a contemporary if Antillian Chopin (or Gottschalk) of sorts. His CDs are difficult to find–or at least very expensive to acquire. But they are too-little discovered gems. Here he is in a a performance of one of his own waltzes, followed by an interview with WNCN's David Dubal:
See Also: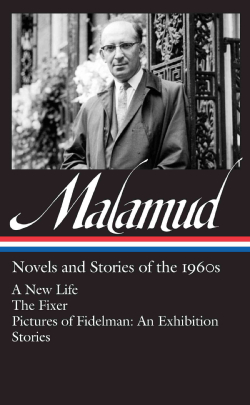 The Library of America has just issued "Bernard Malamud: Novels and Stories of the 1940s & 50s," and "Novels and Stories of the 1960s," edited by Philip Davis, biographer of Malamud. Davis spoke about the importance of reading Malamud in the Library of America's blog: "It was Saul Bellow who described himself, Malamud, and Philip Roth as the Jewish literary equivalent of Hart Schaffner & Marx, the first-generation rag-trade, gone upmarket. Of the three, Malamud is the great neglected figure—perhaps because there is no novel of his which has a huge dramatic canvas, such as Herzog or American Pastoral. But that is precisely the point: Malamud puts the big within the small, the extraordinary inside the mundane, the struggling, and the hurt. There are geniuses who tower above us: Malamud's genius was different, more like that of an ordinary man, made extraordinary by his hard-won literary power. This is now a good time to renew American idealism and American heart in defense of the common and the unglamorous, in defiance of charges of old-fashioned sentimentality, through an unshowy literary care with words. I hope you won't mind an Englishman presuming to remind you of this: I, a secularized Jew, the son of a shopkeeper, have loved Malamud from the other side of the pond for more than forty years. And that precisely because he himself had to learn how to love, through and in his writings. […] He was not as well educated as Bellow, for all the unglamorous value of Brooklyn's Public School 181 and Erasmus Hall High. Aged nine, he travelled forty-five minutes by himself to get to PS 181. Education was a privilege, but everything was a struggle. This meant that everything counted for more, not being easily won in that impoverished but humanly rich Brooklyn. He came of age really in the spirit of the Depression: the mix of suffering and goodness in Brooklyn never left him, and neither did his own fictional sense of a New Deal for us. He did not want to be labelled or ghettoized and dated: again it's a matter of one thing hidden—you might say intentionally assimilated—inside another: the broader humanity within the narrowed Jewish lives, the sense of the Jews representing more than themselves in the Western tradition, in feeling, in morality, in law, in the old themes of suffering and redemption, in living by felt ideas personally come upon at the right time in a life. (That right time was often late for his characters but never too late. Malamud himself was a late starter.) Malamud believed in Jewish assimilation, he loved the American melting pot, welcoming and mingling the races and kinds. […] He was a profoundly American writer, loving the unstuffy democratic vibrancy of a free yet ethical country, and yet if you think about the humanist tradition in which he stands as a result of the diaspora, the writers nearest to his heart are Tolstoy and Dostoevsky, and George Eliot and Hardy, the Victorian realist novelists in their moral seriousness and straight strong compassion." The full post.
See Also:

Philip Seymour Hoffman on Political Double-Speak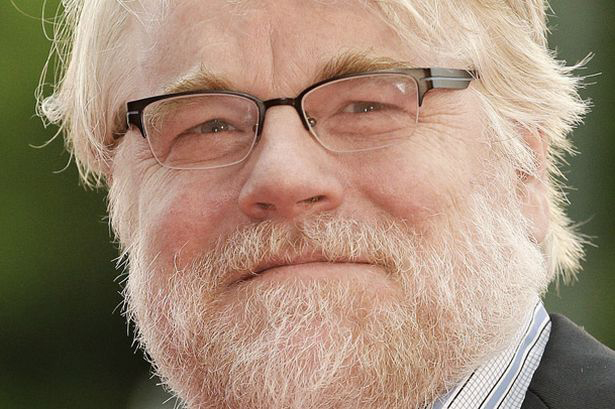 From Kenneth Turan in the LATimes: "When an actor as extraordinarily gifted as Philip Seymour Hoffman dies as suddenly, as tragically as he did, the mind goes into a kind of shock. How could a person who could effortlessly be so many people suddenly not be here at all? It doesn't seem possible.
That shock is even stronger for me because I was at the Sundance Film Festival in Park City, Utah, a little more than a week ago, not only seeing Hoffman on screen in two completely different roles but hearing him talk about his work during a post-screening question-and-answer session. […] The diversity of [his] roles was so great that a woman in the audience after the "Most Wanted Man" screening couldn't help herself. She raised her hand and asked Hoffman the unanswerable question. How can one man play parts that could not have less in common? The actor, not always at ease in public situations, seemed at a bit of a loss. He talked about studying the characters, about preparation, about having good people to work with. Finally, though he didn't say it in so many words, the answer became clear: When you are an actor, convincingly becoming the widest possible range of other people is what the job is all about, the essence of the work. Few, if any, performers of his generation did it better than he did. […] Thinking back on Hoffman and his work, one of his less showy roles keeps coming into my mind, that of Oakland Athletics Manager Art Howe in Bennett Miller's "Moneyball." On one level, this role does not seem like much of a stretch: as a former sportswriter, I knew that Hoffman's physical type was exactly right for the part. But having met more coaches and managers back in the day than I wanted to remember, I was even more impressed at how Hoffman had managed to get the part so deeply right, how he'd brought all the barely visible, if not completely invisible, ticks, mannerisms and thought patterns of the real people to the role. I've often felt that the best of actors are the modern-day equivalent of ancient shamans, able to go to mysterious dimensions and come back with meaning and value. With the death of Philip Seymour Hoffman, we've lost a true sage, a seeker of truth in performance. The wisdom and solace he might have brought us, we will never know." The full piece. Watch:
See Also: