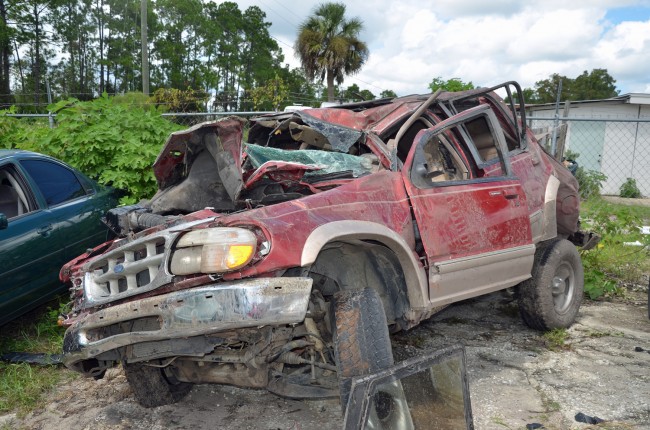 Claude John Pellicer III, 31, the son of former Flagler County Tax Collector Suzette Pellicer, was killed late Thursday night on County Road 2006 in Flagler, not far from his home when he lost control of the pick-up truck he was driving.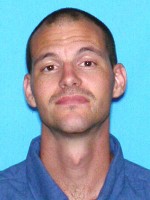 But Flagler County Sheriff's deputies who originally responded to the scene did not at first notice that Pellicier was lying under the truck, in a waterlogged ditch. Nor did rescue personnel who happened by the scene before police, on their way back from a medical call, and stopped to investigate the wreck.
Nor did the victim's father, who drove up to the scene at one point and identified the vehicle as his own.
Pellicer was traveling east on CR2006 and speeding, according to a Florida Highway Pattrol report, when for unknown reasons he lost control and the vehicle began rotating counterclockwise, flipping several times along the north shoulder before coming to a rest in a waterlogged ditch, ejecting Pellicer.
Originally, the wreck was reported to the Flagler County Sheriff's Office merely as a single-vehicle wreck with no victim found at the scene. That report was made to the sheriff's office at 11:21 p.m., with a dispatcher noting that the vehicle appeared to have been in the ditch "for a while." In fact, an ambulance had passed by on its way to a medical call on Ohio Avenue in the Mondex earlier and noticed the mud spatters on the road, according to sheriff's dispatch records, "but nothing else."
Returning from that medical call, the unit passed by the same location to check further. That's when they located the SUV in the ditch. "The rescue unit advised that they attempted to locate any possible passengers up and down the roadway utilizing their handheld [FLIR] but were unable to locate anything in the area," a sheriff's report on the incident indicates.
Dispatch reported that there was no one around the vehicle, and that the area was being checked out by a deputy.
When the Sheriff's Office responded, it traced the truck to its owner–Pellicer's father–and originally assumed that Pellicer's son had walked away. The assumption was based on the fact that the younger Pellicer was on probation and did not want to be found out near or at the crash scene. (Pellicer was on probation until 2018 for a sex offense in Flagler County dating back to 2004.)
While the Med-rescue units were on scene, a sheriff's report notes, Claude Pellicer Jr., father of Claude Pellicer III, drove up and, after identifying the car, said his son was using it to go see a girl only known as "Lisa" on Canham Street in Bunnell. The older Pellicer then went to his house to check on his son and see if he'd turned up there.
The sheriff's office then called a wrecker to pick up the truck and deliver it back to its owner, Pellicer's father.
Dispatch records show that sheriff's deputies believed that Pellicer may have either fled or gone to Florida Hospital Flagler on his own. They called the hospital. "He has not been there," deputies reported to dispatch at 4 minutes after midnight, "and if he does show up she will call" police.
Pellicer's father meanwhile requested that John's Towing be called on the scene to remove the vehicle and bring it to his property.
That's when Trey Robinson, 36, of John's Towing, showed up at the scene, around midnight. He described what happened 15 minutes later.
"I went to go and hook up the car," Robinson said, "so I climbed over the bank onto the car, onto the opposite bank, then when I went to hook my chains I saw something in the water that wasn't part of the vehicle. So I felt for it, and it was his feet. We got a body."
That's when the Sheriff's Department started making a different set of calls–to the Florida Highway Patrol, which is required to conduct all traffic homicide investigations, and to the medical examiner, who must conduct a preliminary examination of the body where it is found at a wreck scene before it can be removed.
Dispatch notes show that the call for a medical unit was made at 58 minutes after midnight, and FHP notified at 1:08 a.m. At 1:18, Pellicier was pronounced dead.
Pellicer's body was under the vehicle, which was on its side, having been clearly ejected. He had not been wearing a seat belt.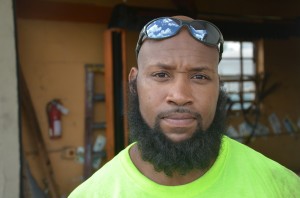 For Robinson, the discovery was not something he is unfamiliar with. "I was in the Marines, and I used to work for Halifax Medical Center in the emergency room," he said. "I was in a unit that we dealt with a lot of stuff like this, so to see a dead body is part of the job. Plus working in the emergency room, see people come in with the GSWs"–meaning gunshot wounds–"some of them don't make it, then working on the different floors, it's part of the process."
It was about 4:30 in the morning before authorities completed their work at the scene, and Robinson was able to tow the wreck. "Originally I was supposed to drop it in the owner's yard, but after the discovery, plans changed," he said.
Pellicer had a troubled life since he was a young boy. When he was 15, he became the focus of an investigation into the disappearance of Robert Picard, a 39-year-old man who was renting a trailer on the Pellicer property along CR2006, and who was reported missing on Sept. 30, 1997. After the disappearance Pellicer was charged with burglary and theft from Picard's trailer, and days later Claude John Pellicer Jr., the boy's father wo was 50 at the time, was charged with tampering with evidence and neglecting to help police. The case of Picard's disappearance was never solved. In 2004, the younger Pellicer was convicted on a rape charge and has since been registered as a sex offender. He was reportedly wearing an electronic monitoring device.
Suzette Pellicer served as Flagler County Tax Collector for 16 years until 2005, when she chose not to run again, and was replaced by Suzanne Johnston, who's still in office.