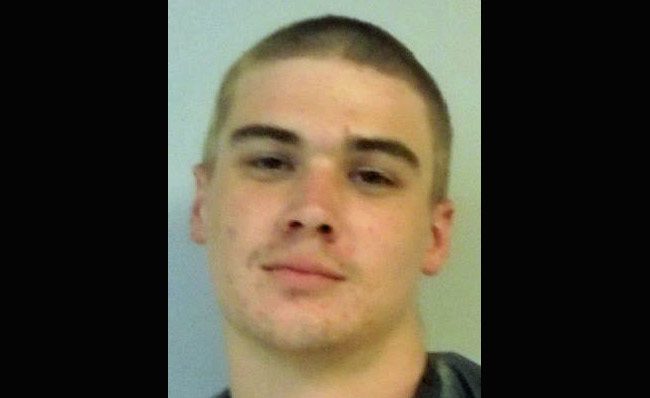 Dacotah Clarke, a 19-year-old resident of 4657 Canal Avenue in Daytona North, or the Mondex, was sentenced Monday to 15 months in state prison by Circuit Judge Matthew Foxman after pleading guilty to armed robbery on Sept. 5 in Flagler Beach. (See the original story here.)
The charge in the plea deal, initially a first-degree felony, was reduced to robbery, a second-degree felony. Clarke had faced a maximum of 15 years in prison. He will also serve four years' probation.
Clarke had robbed David Adam, 52, with a 17-year-old after the young pair had arranged to meet with Adam to buy several bikes from him. After a fight with Adam, the pair fled but police found them not much later. A 9 mm magazine, but no handgun, was found on Clarke, who was also charged with possession of a controlled substance. (See the incident report here.)
Adams, according to the 17 year old, met them behind a building in the area of North 4th, where Adams allegedly told Clarke to give him his money, which supposedly led to a brawl between Clarke and Adams. Clarke broke free and started running, as did the younger boy. The younger boy's story "was extremely inconsistent," the deputy reported. The boy "stated several times that he was not with [Clarke], but then would provide information about the incident that only someone with firsthand knowledge would know.
Clarke was also involved in a Dec. 7 shooting incident in the Mondex involving a disagreement over auto parts between neighbors. At the time, the sheriff's office had reported that two suspects had come to 4571 Canal Street, just down the road from Clarke's residence, and one of them had fired several shots into an unoccupied vehicle.
Clarke was arrested and charged with five counts of aggravated assault with a deadly weapon. An AR-15 type weapon was recovered at the time of Clarke's arrest. All those charges were dropped on Jan. 6
The shooter was identified as Spencer Sarmento, 23, of 4657 Canal Street. He was arrested and charged with five counts of aggravated assault with a deadly weapon. Those charges were dropped and replaced with a misdemeanor charge of firing a gun in public. He was found guilty of that charge on March 2, after he pleaded no contest, as well as a charge of being a principal to criminal mischief, and sentenced to 12 months' probation with fines and restitution of $250.