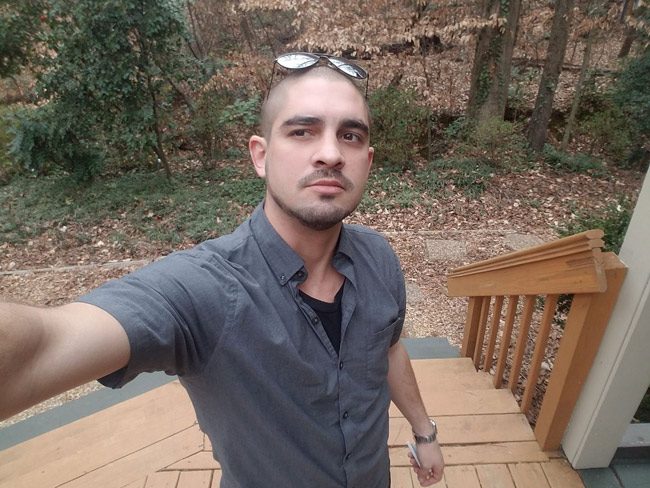 A 41-year-old woman was biking on a trail in the Hammock, not far from Flagler Counmty Fire Rescue's Station 41 off State Road A1A, when she came across the sight of a man lying on the ground face down and immobile the evening of Aug. 6. He was on the side of the walking trail.
The woman had passed him, then got concerned and doubled back to check on him and call authorities.
Paramedics from Station 41 were soon at the scene, as were Flagler County Sheriff's deputies. The man was Christopher Lee Lawhon, 30, last of 48 North Coral Reef Court in Palm Coast. He was identified through his Florida ID card in his wallet. A paramedic pronounced Lawhon dead.
"After observing the male, his position, and condition of the body I was not able to identify any immediate trauma to the body causing further suspicious circumstances," the sheriff's deputy reported. Investigative services were called to the scene. The medical examiner took possession of the body and transported it to St. Augustine. Lawhon's belongings were collected for evidence, as were a few alcoholic beverages found near him.
The investigation found little else about the circumstances of Lawhon's death other than that he had been at the convenience store at 5484 North Ocean Shore Boulevard before he was found along the trail. He'd had minor run-ins with deputies before, mainly due to drinking issues.
He appears to have been the father of a young child: several years ago he was battling an eviction in court at a time when his live-in girlfriend was pregnant and near term. Lawhon was representing himself in the eviction case and drafting lengthy legal responses to the action against him, describing himself as "self-employed but more or less unemployed due to very little work." He listed his occupation as "subcontractor" on his Facebook page. "Sometimes an older subcontracting friend lets me help him if I have nothing."
He'd written his legal reply to the eviction complaint by hand, printing his pleadings on three pages and ending with this note to Judge Melissa Moore-Stens: Sorry your honor I was going to type all of this but at the obgyn appointment he decided to induce her for labor tonight." The date was January 16, 2013: his child would be five and a half years old. The mother of his child was arrested on drug charges last year and again earlier this year, pleading to a pre-trial diversion program four weeks ago. The fate of the child was unknown at the time of this initial report. A family member has since emailed FlaglerLive that the child had been given up for adoption.

If you have information about Chris Lawhon, please email it to [email protected].