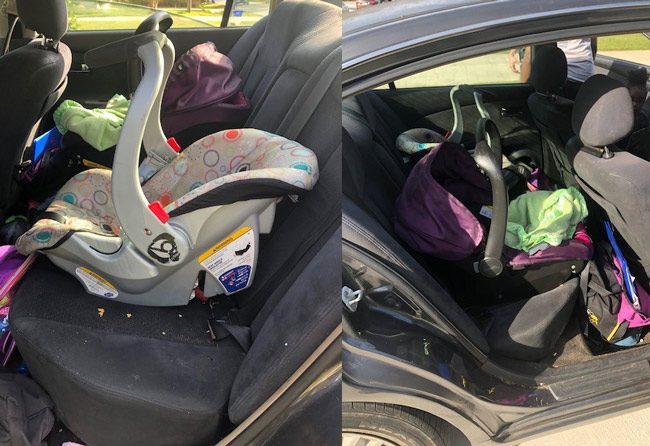 The Palm Coast Fire Department frequently schedules open invitations to parents and guardians to bring their vehicles so car seats for young children are properly secured. Even without those sessions, firefighters in any county or city's station usually welcome drop-ins who need that same service.
Had Mercedes McCaster done so, she might have avoided a trip to the Flagler County jail Thursday on a felony charge of child neglect after a Flagler County Sheriff's deputy discovered two of her four young children, the youngest just 13 days old, in unsecured child seats that swayed left and right as the car negotiated curves down Belle Terre Parkway. A 3-year-old boy was between the car seats, without a booster or a car seat of his own, and without a seat belt on.
Deputy Phil Conway was on patrol on Belle Terre when he observed McCaster, 29, allegedly speeding south at the wheel of her Nissan, and not wearing a seat belt. He pulled her over on Point Pleasant Drive. As McCaster took the turn, Conway observed two car seats in the back sway left, then back to the right. Approaching the Nissan, the deputy saw the seat on the left passenger side without a base. A 1-year-old infant was in the car seat facing forward. The chest piece was strapped. The bottom strap was not buckled, and the car seat itself was not secured to the passenger seat.
In the other car seat the deputy observed a newborn, who would prove to be less than two weeks old. That seat was also without a base. The newborn was facing forward, secured to the seat with a chest strap that was around the newborn's neck. There were no thigh straps. "The car seat was not secured to the seat or anything within the vehicle," the deputy reported.
McCaster, waiving her Miranda rights, spoke to Conway, telling him that she'd been visiting her sister locally and was driving home to Orlando on I-95 and I-4, "which are routes she previously drove with her children in the same dangerous manner," Conway reported, who wrote that the "careless driving of the mother" endangered the children, "and their safety was of no concern" to their mother. McCaster allegedly told Conway that she'd made no attempt to locate the base of the car seats or to try to have them properly installed, and so has been driving that way routinely.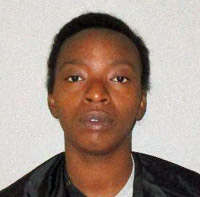 There were four children in the car in all: a 12-year-old girl, a 3-year-old girl, a 1-year-old boy, and the 13-day-old infant, a girl. Their mother was handcuffed at the scene and the Department of Children and Families contacted. DCF reported to the sheriff's office that it has an open case of its own regarding McCaster. The children were released to her sister, who lives in Palm Coast's P Section, where DCF was to check on the children's well-being.
McCaster herself was booked at the Flagler County jail on a felony charge of child neglect without great bodily harm, and issued a $166 citation for the unsecured child seats. She posted bail on $2,500 bond three hours after being booked in.
The dangers of improperly strapped in children is not minor: In 2016, the Centers for Disease Control reports, 723 children ages 12 or younger were killed in traffic crashes in the United States, and 128,000 were injured. Of those killed, 35 percent were not properly secured. The CDC found that in a given year, 618,000 children in that age group rode in vehicles "rode in vehicles without the use of a child safety seat or booster seat or a seat belt at least some of the time." Almost 40 percent of children riding with drivers who did not strap themselves in were themselves left unsecured.
Proportions of those not wearing seat belts or properly securing children are more alarming in black families, according to a 2017 National Highway Traffic Safety Administration's survey: overall, the survey found, "non-Hispanic Asian children from 4 to 7 years old had the highest restraint use (99.8%) while Non-Hispanic Black children 4 to 7 years old had the lowest (75.8%)." Blacks were found consistently to secure children at the lowest rates when compared to other groups, across all children's age groups.
Yet car seats (as opposed to seat belt use alone) reduce the risk of injury by 71 to 82 percent, according to the CDC, which emphasizes through various means the critical importance of safely securing children in vehicles–and ensuring that adults wear seat belts as well.
There's another problem, which makes it essential to visit a firehouse to ensure that car seats are properly installed: the CDC found that 59 percent of car seats and 20 percent of booster seats are misused in a way that could reduce their effectiveness.
The CDC outlines recommended uses of car seats here. The National Highway Traffic Safety Administration has an easy-to-read primer and how-to on car seats here.

American Academy of Pediatrics: Child Passenger Safety