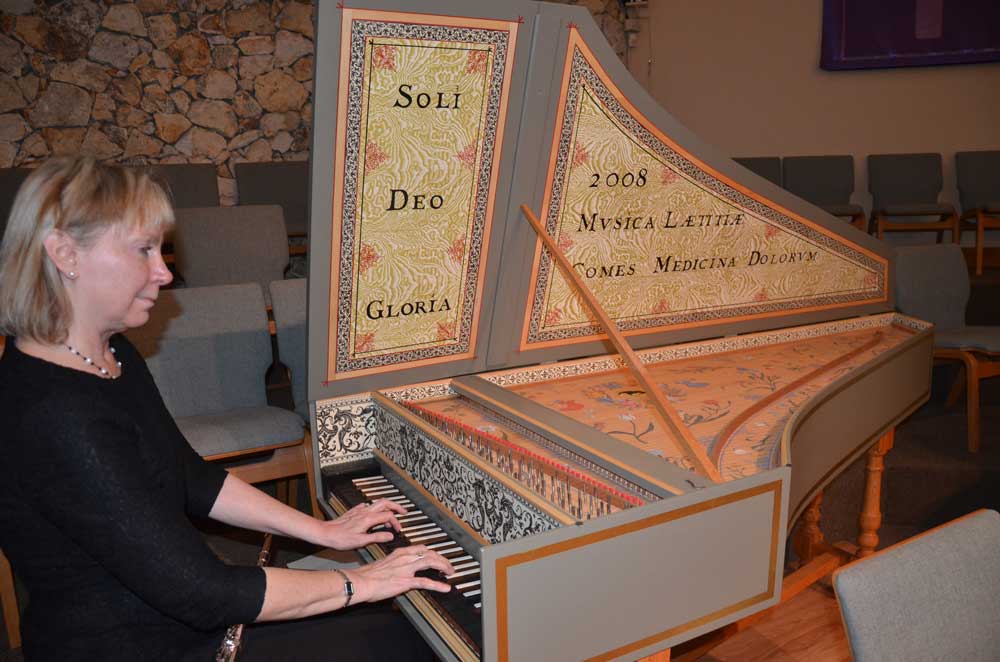 The Chamber Players of Palm Coast, under the direction of Paige Dashner Long, will present a chamber music concert at Palm Coast United Methodist Church Sunday (March 5) at 3:30 p.m. They'll be performing works by Tartini, Geminiani, Sammartini and Vivaldi, all masters of the Italian Baroque.
Not to worry: a couple of contemporary American composers are also on the program.
This concert will feature concertmaster Paulo Torres, playing "Winter" from Vivaldi's Four Seasons, completing the red priest's seasonal cycle that began several concerts ago.
Members from the Flagler Youth Orchestra's advanced ensemble, the Harmony Chamber Orchestra, under the direction of Joe Corporon, will close the concert with Kirt Mosier's "Waltz of the Wicked," a favorite of school orchestras by the Missouri high school orchestra director who also leads the Youth Symphony of Kansas City. He has won several national composition awards.
The FYO musicians will also join the Chamber Players in an interpretation of American composer Morten Lauridsen's beautiful O Magnum Mysterium. The 1994 work was originally written for acapella chorus, set on a Christmas text that has been adapted by several composers. "Lauridsen's music adorns the words with an aura of ineffable tenderness and joy," Byron Adams wrote in the liner notes to the piece, in a 2007 Naxos recording.
The March 5 concert will include violinists Paulo Torres as concertmaster, Kelly Ceiler, El Gervasio, Mary Meridith, Connie Murray Lytle, and Chris Romaine; violists Karen Hacker and Amanda McFadzean; cellos Joe Corporon and Sandy Pearson; with director Paige Long on harpsichord.
The concert is free and open to all, though a free will offering will be part of the Lauridsen piece. Palm Coast United Methodist Church is located at 5200 Belle Terre Parkway. You will notice a new sign in front of the church, Christian Life Center. Palm Coast United Methodist Church is sharing space with Christian Life Center until the completion of their new sanctuary and campus, scheduled for September of 2023. For more details, call 386-445-1600.
Reader Interactions