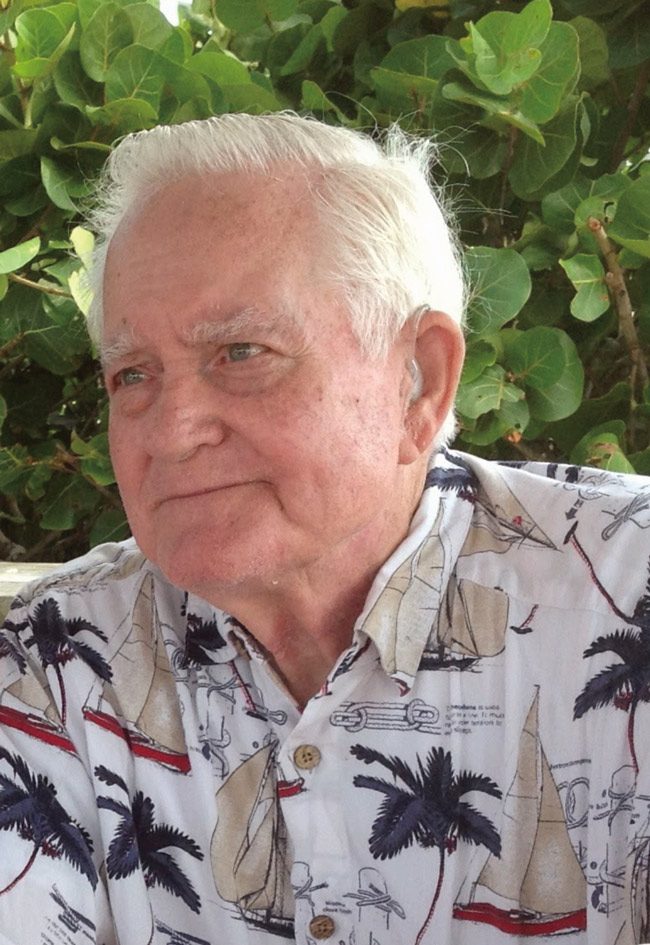 Cecil C. Sowell, 87, of Flagler Beach, died February 17, 2019 at the Stuart F. Meyer Hospice House.
Cecil was born August 1, 1931 in Covington County, Alabama. He was the son of John Littleton Sowell and Stella Belle Spence Sowell.
He was raised in Alabama, and at the age in 17, joined the United States Army, where he served in the Korean Conflict, and the Vietnam War. He retired February 28, 1970 with over twenty years of service. SFC Sowell received two Bronze Stars for his Wartime Service including one with V device for Valor. After his military retirement, he moved to Pensacola, Florida and was a General Contractor. He built several hundred homes in Northwest Florida and Southern Alabama. While living in Pensacola, he was a member of Ferry Pass Assembly of God where he was a Deacon and taught Sunday School. Mr. Sowell moved to Flagler Beach in 2004, to be closer to his family.
He is survived by his wife, the former Bette Ryan. Three children, Judy (Kevin) Songer of Pensacola, Charles (Marivic Leo) Sowell of Las Vegas, and John (Patty) Sowell of Bunnell. Two step-children, Craig Sterkx (Cindy Plunkett) of Fairfax, VA., and Diane (Will) Roy of Alexandria, LA. One brother, Joseph (Buddy) Sowell of Pensacola. Nine grandchildren, three step grandchildren, and nine great-grandchildren.
Besides his parents, he was preceded in death by his first wife, Helen Pauline DeWitt Sowell; Four siblings, John (Willie), Virgil, Grady and Lois; and one great-granddaughter, Heidi.
Family and friends will be received Thursday, February 21, 2019 from 4 to 6 p.m. at Craig-Flagler Palms Funeral Home, 511 Old Kings Road South in Flagler Beach, where services will be held at 6 p.m.
Interment will take place Saturday, February 23rd at 2 p.m. at Bradley Assembly of God Church Cemetery, 16305 Bradley Road, Bradley, Ala.