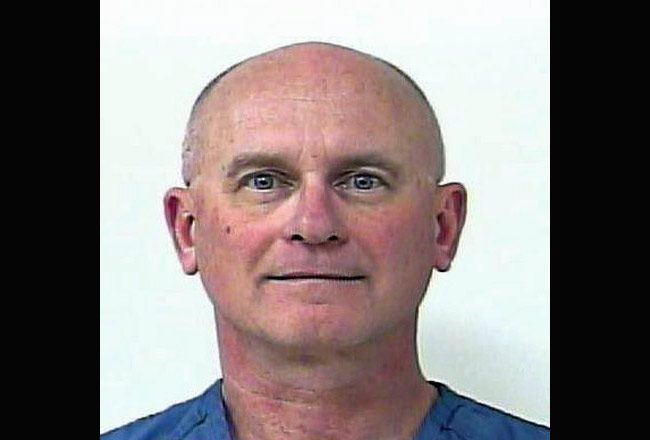 With a blood-alcohol level nearly double the legal limit, state Rep. Cary Pigman was charged with drunken driving after a traffic stop on Florida's Turnpike several hours after a House session Thursday, according to a police report.
Pigman, 58, an Avon Park Republican, was charged with driving under the influence by the Florida Highway Patrol after being pulled over at 10:44 p.m. near the Fort Pierce Service Plaza in St. Lucie County, the arrest report said.
Elected without opposition to a third term last year, Pigman is an emergency-medicine physician, chairs the House Health Quality Subcommittee and is a member of the U.S. Army Reserve who has been deployed three times since 2011. His largely rural district includes Highlands, Glades and Okeechobee counties and part of western St. Lucie County.
Pigman did not immediately respond to requests for comment Friday. Calls to his legislative offices went to voice mail.
According to the report, Pigman denied he had been drinking. But the arresting trooper detected an "odor of alcohol" coming from the vehicle and saw an open bottle of wine in the front passenger seat.
Pigman, the only occupant of a Jeep with a license plate that reflects his House district, "H55," had trouble performing field-sobriety tests conducted in the service plaza parking lot about 11:55 p.m., the report said. Nearly three hours after Pigman was pulled over, his blood-alcohol level was sampled at 0.14 and 0.15, both above the .08 legal limit for driving in Florida.
During the stop Pigman told the troopers he was traveling southbound to see family in Okeechobee County. The stop occurred seven miles south of Exit 152 for Okeechobee Road in Fort Pierce.
The arresting trooper reported a BOLO, or "be-on-the-lookout," had been issued for a reckless southbound motorist shortly before the traffic stop. Troopers reported following the Jeep as it drifted across lanes and once into the right paved shoulder.
After posting a $750 bond, Pigman was released from the St. Lucie jail at 8:15 a.m. on Friday.
The charge is a misdemeanor. Fred Piccolo, spokesman for House Speaker Richard Corcoran, said that only felonies trigger automatic disciplinary action in the House.
On the House floor Thursday, Pigman introduced a bill (HB 243) relating to public records and non-sworn investigative personnel of the state Office of Financial Regulation's Bureau of Financial Investigations.
Pigman also drew attention in September, when the state Commission on Ethics found probable cause that he improperly linked efforts to obtain legislative funding for the Okeechobee County School District to retaliation or an attempt to retaliate against an employee of a school district. The ethics case is pending in the state Division of Administrative Hearings.
–Jim Turner, News Service of Florida