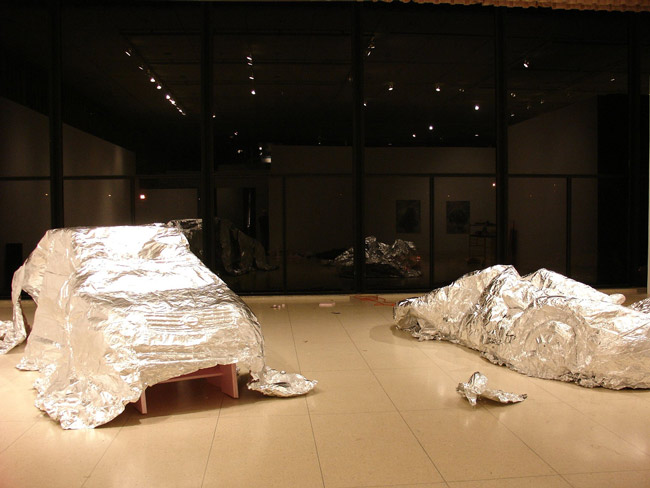 From time to time, the Flagler County Sheriff's Office investigates very strange cases that raise more questions than they answer. This is one of them.
On March 28, Jazmine Arnold, 22, a graduate of Flagler Palm Coast High School and the University of Florida who now lives in Chicago, left for the Navy from the Volusia County Mall. Her father, James Major, of Prince Patrick Lane in Palm Coast, said goodbye to her, then took her vehicle–a Nissan Altima–from the mall and brought it back to his home in Palm Coast, according to a sheriff's report. He parked it in the driveway and left it there for months, untouched.
Arnold was coming home this weekend. Major wanted to clean up the Altima for her. When he went to open the car, it wouldn't unlock. Major thought the battery was dead. He bought a new battery, had a locksmith open the car and installed the new battery. The car still would not start. So Major had the Nissan towed to a dealership in Daytona Beach (at the Auto Mall), where he'd bought the vehicle.
A few days later, Ted McKinney of the Nissan service department told Major that the car he'd dropped off was not his daughter's. The VIN number and the license plate did not match those of the vehicle he'd bought. So Major called the police.
A sheriff's investigator ran a check on the tag attached to the vehicle. It revealed that the vehicle had been reported stolen in Volusia County on march 27, the day before Arnold had left for the Navy. The tag was then replaced by another (BHDL97) which was registered to a 2012 Dodge belonging to a resident of Port Orange. Yet the vehicle taken to the dealership, Major told police, was identical to his daughter's, and even had her belongings in it, according to the police report.
A Carfax report was run on the impostor vehicle. It revealed that that Nissan had been in wrecks twice in 2009, and was then categorized as "salvage or junk" due to theft on June 4. Major said his daughter's car had never been involved in a wreck and had been kept in pristine condition.
"Through an investigation," the sheriff's office reported, "it was determined that at some point, Jazmine's vehicle was swapped with the stolen vehicle as it sat in the driveway of 24 Prince Patrick Lane." So Jazmine Aernold's vehicle was entered as stolen in a database, and a Be On the Look-Out issued for it.