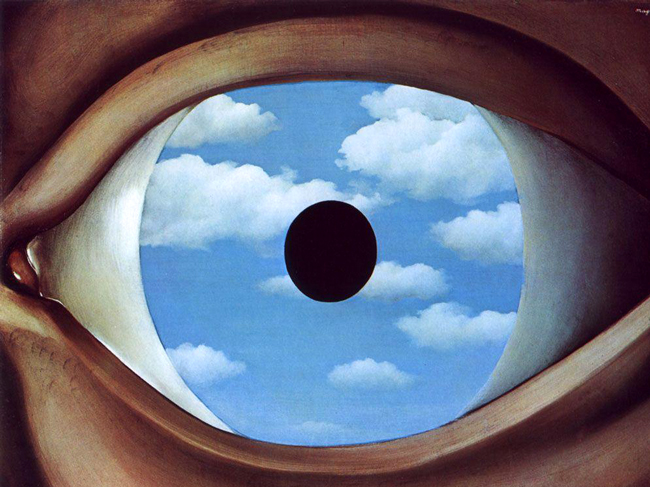 Bunnell city commissioners favor installing eight surveillance cameras at various locations in the city's south and overwhelmingly black side. One camera would be reserved for the area around the First United Methodist Church and Bank of America downtown, where the homeless gather when the cold-weather shelter there is open.
Commissioners are looking at surveillance cameras as a crime deterrent in drug-ridden zones, and as a way to expand the reach of the city police department, which is short-staffed: police officers would be able to conduct surveillance and zoom in and out on license plates, people's faces or activity in streets or possibly through windows from their laptops, their desks or, conceivably—if they have the proper sign-ons—any computer. The cameras would be equipped with 220x zoom capability.
"We have the whole south side, the whole infested area, under surveillance with these eight cameras," Bunnell Police Chief Arthur Jones said.
Four of five Bunnell city commission members conceptually approved of video surveillance in a meeting Monday evening. (They didn't vote: it was a workshop where voting is not allowed.) They didn't question whether the system should be in place, but how, and to what extent, it should be installed, considering the costs. Commissioner Elbert Tucker ridiculed the notion that drug dealers wouldn't quickly adapt, and move out of sight of the cameras without leaving the area to do their business, since the cameras don't by any means blanket the whole south side.
The initial $25,000 cost of buying and installing the cameras would be borne by the Flagler County Housing Authority, whose 132 subsidized housing units are in the area that would be under surveillance.  But the city would have to pay the annual maintenance cost. If the cameras were tied to a wireless system, it would cost the city $3,341, according to early calculations by the city's police department. Commissioners are willing to pay that price. But a wireless system is not as reliable as a hard-wired system. It's susceptible to bad weather, physical obstacles and heavy use: if two officers are using the system at the same time, transmission will be slower.
A hard-wired system is more expensive: $16,000. But it would be more reliable. It would also be a recurring cost annually. (Both prices include warranties in case the cameras are vandalized or otherwise damaged.)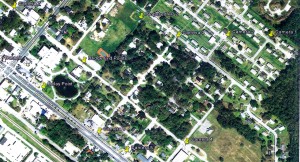 Commissioners left a final decision on spy cameras to a latter day, when several pending questions are answered. Among those questions, as summed up by Mayor Catherine Robinson: Can the city install fewer cameras and still have an effective surveillance system? What would be the cost of moving the cameras periodically to keep people under surveillance off balance? If the city starts with a wireless system, could it go to a hard-wired system without committing to a long-term contract on a wireless system? The city is also interested in installing dummy cameras, but those haven't been priced.
And when Tucker asked what evidence, by means of statistics, the proposal was based on, neither the police chief nor the administration could provide them. Tucker asked that evidence justifying the cameras be produced.
At no point did any questions arise as to the cameras' intrusive nature, what City Attorney Sid Nowell referred to, after the meeting, as the Big Brother potential. Nowell said many cities have already installed surveillance cameras on streets and other places; Palm Coast is installing them in public parks. And there is no presumption of privacy for anyone walking a public street. But City Manager Armando Martinez said the cameras would not be installed without proper signage clearly telling residents that they are under surveillance. Martinez said he had no intention of doing anything secretive.
Jones, the police chief, was asked during the meeting if he'd analyzed other cities' experiments with cameras. He said he'd spoken by phone with a captain—whose name he could not recall—in Orlando and with someone in Daytona Beach. Beyond that, there were no additional queries.
The spy cameras the city would use are the Panasonic day-night dome model WV-NS202A. They'd be installed in a "vandal-resistant dome." The system would be provided by Web Watch Dogs, a Palm Coast company. The city did not bid out the contract. Nor has it been awarded it yet, since the commission hasn't formally adopted the plan, though the Flagler County Housing Authority is ready to contributed $25,000. Authority Director Michael Boyd said the money would come out of the authority's reserves, and cameras would be "to the benefit of the housing authority" should they push drug dealers out of the area.
The Bunnell Police Department has had a troubled history for the past 10 years including, in 2009 and 2010, cases of police misconduct, intimidation and extortion of drivers passing through the city, as documented by a State Attorney's investigation, and shoddy record-keeping within the department. Jones and Martinez say they've been cleaning up the department. Surveillance cameras in the hands of police officers add another tool that can either enhance or undermine police work.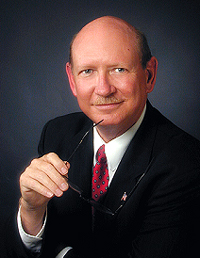 "Every tool that the police have, we must assume will be appropriately used," James Purdy, the public defender for Florida's 7th Judicial District, which includes Flagler County, said on Tuesday. "A lot of departments have taken out dashboard cameras or dash-cams from patrol vehicles, because frequently they show things that the police do not want shown. I won't say frequently: sometimes they do, and frequently they'll show that a person who's being arrested for DUI doesn't appear as intoxicated on camera as the police officer says on paper." He added: "Any time you have cameras, it cans serve a good purpose for law enforcement in helping to eradicate crime but it's a two-edged sword as it can show the bad action or improper, unprofessional conduct of law enforcement, as we've seen in some videos where you see some police officers arrest someone and then administer a little street justice."
The effectiveness of policing by cameras, however, remains suspect.
"There are surveillance cameras like that in most big cities on most streets, and whether they assist in crime prevention depends on the quality of the camera," Purdy said. "You see a lot of these shots on TV of cameras picking up an incident occurring, but usually it's two figures that cannot be identified, so whether they'll assist in the prosecution is a matter of speculation, other than to let the jury see than an incident did in fact occur. As a general rule they don't show sufficient detail to be able to identify a person committing the crime. Whether they're appropriate for a city the size of Bunnel is a policy decision to be made by the elected officials of the city. Whether it'll be of assistance is another story."
Those issues prompted Tucker, the dissenting commissioner, to question the wisdom of spending any money on a system with a questionable return.
"If I was a drug person and I knew where the camera was, why would I go in front of the camera?" Tucker said. "To put these cameras up just to catch a 10-second drug deal, to me, is ludicrous."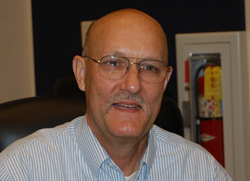 "If we're trying to deter something, then we need to have stats on what we're trying to deter. If we're going to deter drug traffic, child abuse—I don't see how that generally occurs outside, that generally occurs inside I would think. Mighty have a fistfight outside. I don't know how many people have been arrested for fighting outside. I don't know. But before I would jump to even have the Housing Authority spend $25,000 and us spend $13,000 a year, I'd sure want to know what kind of statistics that we're trying to prevent that we have on the books right now, in order to pay this top prevent that. It's cost-benefit. What are we going to benefit?"
"Mr. Tucker," Commissioner Jimmy Flynt then said, "have you ever seen a person beat their kid for a block and a half with a stick?"
Tucker: "Have you?"
Flynt: "Yes I have."
Tucker: "D'you call 911?"
Flynt: "Yes I did."
Tucker: "That's how you do it."
Flynt: "But I didn't have to look at statistics to know it's there."
Tucker and Flynt then briefly talked over each other and were stopped by Robinson: "We're not going to get anywhere with that tonight because we don't have the statistics in front of us so there's no point in you two arguing about statistics."
Flynt: "I'm not arguing there. Knowing what goes on in the streets and worrying about statistics is two different things."
Tucker: "Well, madam Mayor, statistics do show a trend. Statistics are very valuable. If they weren't, people wouldn't use them for goodness sake."