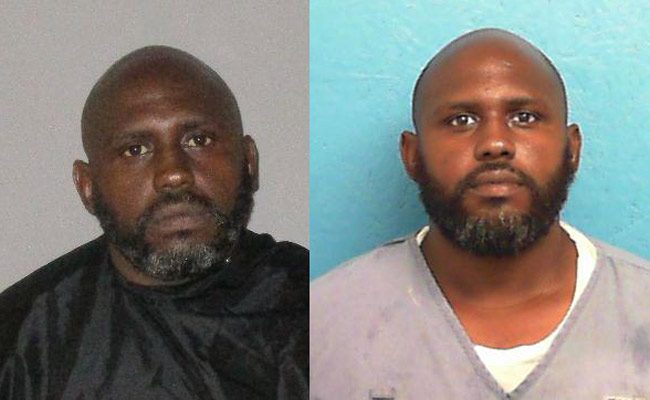 Gerald Tyrone McCaskell is a 47-year-old resident of 602 South Batcher Street in Bunnell. He's spent 15 of his 47 years, or half his adult life, in state prison, over five different stints. His sentences have included convictions aggravated assault and armed robbery, and he's faced home invasion charges.
On Tuesday, McCaskell was charged with four new felonies following a shooting on South Moore Street in Bunnell late the night before. He's at the Flagler County jail on $140,000 bond.
Calvin Brown, 29, Chauncey McRay, 21, and Demetief Darna Ross, 39, were sitting outside Brown's home on South Moore Street Monday night when, according to statements they gave Bunnell police, McCaskill drove up in a Green Mercury, got out brandishing a baseball bat and yelled out aggressive insults at the trio.
Brown armed himself with a stick and began to walk toward McCaskell to confront him, according to McCaskell's arrest report, prompting McCaskell to run back to the Mercury and flee. The trio walked into the house for a few minutes. When they walked back out, McCaskell was standing in the middle of the street at the intersection of Martin Luther King and South Moore.
McCaskell was subsequently identified through a law enforcement database and arrested.
McCaskell then allegedly raised a gun and fired.
The three ran back in and called 911. At the time of the shooting Ross's two young children were in the house sleeping. When cops showed up, she pulled up a picture of McCaskell from his Facebook page, where McCaskell had recently wished everyone "Happy Mother's day to all mother's" (and where, weeks earlier, he thanked God for allowing him to see "another Birthday.") McCaskell is well known to local law enforcement. Sheriff's deputies were assisting the Bunnell Police Department in the incident.
One 9mm "Luger" shell casing was located at the intersection of Martin Luther King and South Moore, and several holes were located in the plastic siding on the front of the house. He faces three aggravated assault charges–one for each of the alleged victims involved–and a felony charge of shooting into a building. No one was injured in the shooting.