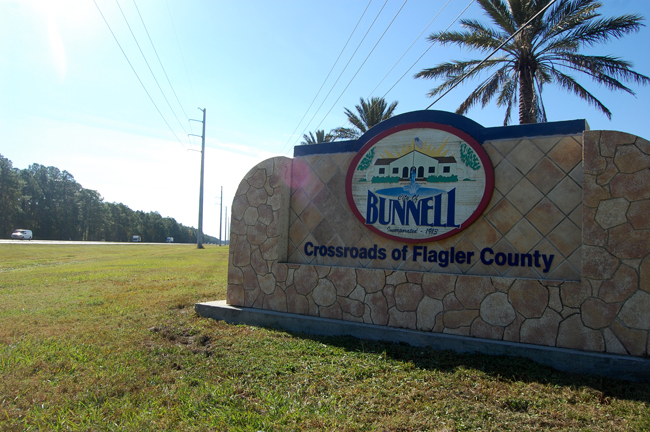 For almost eight years, the City of Bunnell got away with extortion.
Bunnell cops would impound vehicles whose owners, drivers or passengers were suspected of being involved even in minor crimes such as prostitution or possession of negligible amounts of marijuana, although state law forbids impounding in misdemeanor cases. The city would then charge a $350 "administrative" fee to the vehicle owner, in addition to hundreds of dollars usually charged by the towing company impounding the car. In many cases, neither charges nor prosecution followed the impounding, which means that the arrest had been without merit. By then it'd be too late for the vehicle owners, who were either too intimidated or too poor to fight the city, especially since the city had written an ordinance to back up its heavy hand. The administrative fee applied the moment the car was impounded. It was not contingent on charges actually sticking. The city knew it. Cops knew it. They milked it.
The racket netted the city hundreds of thousands of dollars, including $68,000 just from 2008 until last May, when a State Attorney's investigation unraveled the scam and put an end to it. The investigation unraveled a lot more than the impounding scam: it showed how a city commissioner, Jimmy Flynt, owner of Saxon's Towing in Bunnell, profited from the impounding by getting towing calls outside the regular rotation assigned him by the Flagler County Sheriff, and with the help of Bunnell cops. Two of those cops were fired and face felony charges. The sheriff threw Flynn out of the rotation. Flynn remains on the commission. He denies knowing the towing calls he was getting were improper, though he wasn't quite the only wrecker who profited from Bunnell's ordinance-ordered compulsion to impound (Roger's Towing and John's Towing were the other two wreckers on rotation, and remain so).
Monday evening, following the initiative of Bunnell City Commissioner Elbert Tucker, the Bunnell City Commission finally rescinded the 2002 ordinance that set the scam in motion. "The city of Bunnell no longer finds it necessary to charge administrative fees," the new ordinance states. The vote was unanimous. The commission also put in place a mechanism through which people who had to pay the $350 fee can get their money back, essentially admitting that it had done wrong.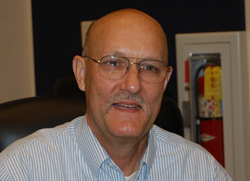 Not that the city is going out of its way to make good on its heists. The city has records of every vehicle assessed the administrative fee. It could contact every individual owed his or her money back. But it will do so only when those individuals are from outside Flagler County. For in-county residents, the city is relying on press reports—however fleeting—to catch the attention of people who might want their money back. Even if they do, those individuals must apply for a "special master hearing" to make their case. So the burden is on vehicle owners to claim the money they're owed, not on the city to return money it shouldn't have taken in the first place. And Bunnell is opening only a six-month window for those hearings.
Most of the money the city collected over the years is spent already. The spending was allowed on such things as crime prevention programs, drug education, "or for other law enforcement purposes, which include defraying the cost of protracted or complex investigations," as well as providing matching money for federal grants. Some $27,000 was used for just such a matching grant recently, reducing the $68,000 pot to $41,000. (Bunnell did not respond to requests by email and by phone for the total sum the city took in during the eight years the ordinance was in effect.)
The city doesn't expect too many people to write in for their money, either because they won't be aware that the city is paying back the money, or because they're too fearful of retaliation from the police department.
A State Attorney's investigative report released in summer details the manner in which the city and its police department went about collecting the fee. "I spoke with Zuheiay Roman Rosado," the investigator wrote in his report. "She said that she was stopped and arrested by the BPD (BPD case# 09-8764). She said she asked if her mother could retrieve her car (her mother lives in Bunnell). She said the unknown officer took her cell phone, would not allow her to call anyone and towed her car. She said she was forced to pay $350.00 to the BPD before she could get her car from Saxon's Wrecker. She said because she did not immediately have the $350.00 she ultimately paid $800.00 to Saxon's just to get her car released (excess storage fees). She said she is very upset about the fees charged by the BPD and the wrecker company. She said she is a single mother with small children and only works at Taco Bell. She said does not understand why they do that in Bunnell."
The interview prompted the investigator to draw up a long list of individuals who faced similar circumstances, and to contact them one after the other.
The case of Dennis Williams is more egregious.
"Chief Jones," the State Attorney investigator reported, "said that Mr. Williams came to him requesting the $350.00 administrative fee waived but was denied to maintain consistency with past requests. Mr. Williams was one of the subjects stopped (1996 blue Chevrolet Lumina towed October 29, 2008) during the October 2008 traffic deployment. Mr. Williams said he was stopped by BPD officers as he pulled into the Citco at US-I and SR 100 (BPD case# 08-7387). He said he thought he was stopped because he had a white female in the car. He said he was told he was stopped for running a stop sign and no seat belt but was only issued a ticket for the seat belt. Mr. Williams said he was drinking a cup of beer but the officers ignored the beer and searched his car. He said they located a small piece of metal pipe in the back seat and said it was drug paraphernalia and needed to tow his car.
"Mr. Williams said his car was in the parking space at the Citco and he couldn't understand why they needed to tow it. Mr. Williams said his friend's girlfriend was with him and she could have driven but said they towed it anyway. He said the officers told him they had a right to tow his car because they found drug paraphernalia. Mr. Williams said he was taken to the BPD while the officer wrote him-a seat belt ticket. He said the officer was writing another report and said it was for the drug paraphernalia but he was eventually released and told to walk home. Mr. Williams said he later tried to obtain his car and discovered that he had to pay $350.00 to the BPD. He said he met with Chief Jones but was denied a waiver of the administrative fee. He said he responded on several occasions to the Flagler SAO regarding his paraphernalia chargé. He said one there could find a record of any violation, Notice to Appear or anything charging Mr. Williams with any crime. Mr. Williams said he went to Saxon's Wrecker and was told he owed $700.00 and that he had to pay the BPD before he could pay Saxon's Wrecker. Mr. Williams said he was out of work and did not have the money to pay the fees so Saxon's Wrecker eventually sold his car at auction. Mr. Williams said he paid $3500.00 for his car and that's all the transportation he had. He said he was very upset about loosing his car over a seat belt ticket but and didn't know what else to do."
Needless to say, Bunnell is not about to correct its error regarding Dennis Williams, or others who faced similarly unwarranted abuse from the city.