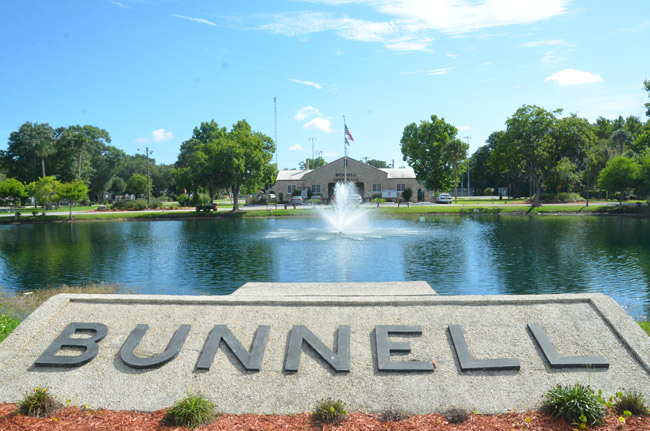 Facing a deficit of more than $800,000—a sixth of the city's revenues—the Bunnel City Commission in a special meeting Monday evening heard a proposal to eliminate the city's police department and its grants department, leading to the layoffs of 16 full-time employees and two part-timers, among other proposed cuts. City Manager Larry Williams told the commission the cut-backs were vital if the city were to survive through the end of the fiscal year.
Williams didn't quite get his way. A 3-2 vote that illustrated persistent and deep divisions within the city gave him authority to implement a list of 10 of the 12 cuts he proposed. Those include eliminating code enforcement and the humane society, eliminating the city's lobbyist, freezing all salaries and starting a hiring freeze of all non-essential positions, cancelling a grant for a new cop car, charging numerous salaries' portions to the city's business, or enterprise, funds, as opposed to its general fund, and cancelling all events for the rest of the year.
But the police and grants department, the two largest items on Williams's list—they would have saved $550,000 between them—survived. For now. Commissioner John Rogers's motion to start the cuts calls for a two-week delay on eliminating the police and grants department, giving both departments a chance to make their case that they can keep operating and still bring the city within its budget. (The grants department is headed by Judi Stetson, who was passed over for city manager in Williams's favor, and whose distance from Williams is as intense as her closeness to the mayor.)
The 3-2 Split Rending the City
Rogers, Elbert Tucker and Bill Baxley voted for the cuts. Mayor Catherine Robinson and novice Commissioner Bonita Robinson voted against at the end of an often dramatic, four-hour meeting that featured salvoes of accusations, blame, recrimination, anger and even some insults and sexism, as when Baxley, apparently unaware that he was displaying an older century's chauvinism, said former City Manager Armando Martinez "had the women on this board hypnotized. They would follow him, they would cross the river on a paddle if he told them they could make it to the other side."
For that's what Monday's meeting turned on, beyond the deficit-ridden financial crisis the city must deal with: it was a pair of trials, one for Martinez, the manager whose obsequious charms ruled Bunnell for five years—and, in fact, thrived on the near-total and rarely questioning support of Robinson and then-Commissioners Daisy Henry and Jenny Crain-Brady—and the other for Williams, the manager who replaced him and who's contended with Robinson's contempt since.
Robinson called Williams unprepared Monday evening, as Williams could not answer numerous questions his list of proposed cuts brought up. Numerous members of the public also criticized the new manager, who had to, on several occasions, remind his questioners that some numbers, such as the hard costs and savings of contracting with the Sheriff's Office, could not be nailed down absent explicit direction from the commission to negotiate with the sheriff. But the fluidity of Williams's numbers have been a bane of his leadership even as he's had to clean up the colossal mess left behind by his predecessor. And the list of proposed cuts Williams distributed to commissioners at the beginning of the meeting—rather than posting it with the back-up material to the meeting, on the web, for the public to see—looked more like a hurried outline rather than a studied document backed up by documentation for the gravity of cuts it proposed.
Yet despite the scarcity of documentation, Williams brought a clarity of purpose and a degree of grit that neither his critics nor commissioners could match.
"I don't have a fan club here, I don't think I will through this process," he said. "I've offered what I consider 12 solutions that will get us through this year and also get us well into next year. I really feel that if these are not adopted by the council, I do not think financially, with or without grants, we will make it through the year. So we've given this a lot of heartfelt thought. This isn't–. I'm going to tell you what's happened. The city of Bunnell has lived on a champagne and caviar diet when basically we're a hot dog and beer community. We've gone way beyond what we could spend, and it's caught up to us. As the auditor pointed out, it caught up to us. Five years in a row, this is now the sixth year in a row. These are hard-core decisions."
Williams on Trial
Since those proposals included cutting the police department, it enabled critics of the new manager to seize on an issue that could not be blamed on his predecessor—and that could, at the same time, deflect attention from the obvious.
"It's obvious that he doesn't know what's going on," former Commissioner Jimmy Flynt, making a rare appearance at the commission, said of Williams, drawing applause. "Any time you want to take a case of hot dogs and a case of beer back to where you come from, I'll buy them." But later in the meeting Flynt returned to the podium and apologized for that comment even as he said he did not like what Williams had said, and clarified that he was not being critical of Williams—that, in fact, he believed Martinez was responsible for the mess, not Williams.
Charles Gardner, the appraiser and member of the city's planning board, said: "One thing that I heard that disturbs me is we don't have figures in black and white about the change from the police department to the sheriff's department. I think if you don't have that, it shouldn't be discussed any further." He said the Heritage building that the city is about to acquire for its city hall, for $600,000, will cost the city $3,000 a month more than Williams has estimated. But, Gardner added, the building was acquired in part because it provides room for the police department. Why then acquire it if the police department is now to be cut? "There isn't any way in the world that you should consider turning this over to the sheriff's department."
"It's rather clear to me that nothing is very clear here," Jan Reeger, the Realtor, said, a summation that would eventually color the final result of the meeting and dilute Williams's original proposals. "There's just way too many questions."
Armando Martinez on Trial
Dwayne Sizemore took the mayor to task for blaming Williams for the financial crisis, when in fact, Sizemore said, the crisis is the result of Martinez's tenure. That produced one of the frequent clashes between mayor and manager. (Robinson had an extremely close professional relationship with Martinez, with whom she spoke daily, usually more than once, a privilege Martinez denied other commissioners and Williams, leery of favoritism, has not replicated for any of them, including the mayor.)
"He's responsible for what's happened over the last 10 months, not five years," Robinson said.
"Wow, wow, wow, wow," Williams said. "I'm not responsible for this budget that we're talking—"
"You're responsible for administering the budget, you're responsible for staying on top of it," Robinson snapped back, "and knowing where it's going, and in January, the city knew there was deficit numbers, and nothing was said." But when Robinson presented her State of the City address on January 13, she did not mention the alarming figures, either, though she was aware of them.
Sizemore then interrupted, saying it was his turn to speak: "It's clearly not his fault. This is not his fault. He's trying to correct what's been done here, and that's what needs to be a clear picture."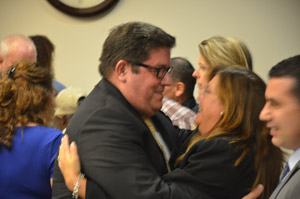 Hutch King, the former county commissioner—who's fired his share of managers in his day—put in his own bit of advocacy: "You may not have a fan club here tonight but you do have a fan. I am a fan of Mr. Williams's. Actually this is Mr. Martinez's situation we have here," King said. He blamed Martinez, then he blamed the city commission for having enabled Martinez's long tenure. "You need to fully understand it's not Mr. Williams that has got you here, it's Mr. Martinez, who structured these budgets, but it was your board leadership at the time it was the mayor, and your commissioners at that time, that hired the individual that got you folks—your jobs are in danger now because of what happened way back then, not what is happening today."
Mari Molina, who owns Flagler Cats in Bunnell, was not nearly as forgiving. "It seems to me we have a consultant and we have auditors. But it's taken five years to get to this point, to bring out these issues that we've had all through these five years? I don't understand why it took that long. That's Number one. Mr. Williams, how long did it take you to make that list that you gave out today to all the commissioners?" Williams said he started four weeks ago. "It's obvious," Molina continued, clearly interested in the manager's answer only rhetorically, "that you really did not think about who you should have contacted. You should have first contacted your head of departments because they better than anybody else know what they can cut. That's number one. To think for a second that you should cut the police department and your grant department really makes me think and question your 13 years out in these small towns that you've been at."
John Rogers Unloads
After a break, Rogers, the commissioner, took the floor and, this time clearly free of the inhibitions and minority status that had repeatedly allowed Robinson to shut him down on previous occasions, delivered a forceful summation of Martinez's tenure as he saw it—a summation that doubled up as the release of three years of his own bottled-up anger.
---
Commissioner John Rogers's Speech[media id=367 width=250 height=250]
"How did we get here? Five years, 60 months of deficits, five years of spending more money than we've taken in," he said, starting on a how-did-we-get-here theme that ran through the eight minutes that were to follow, before speaking of how the county commission and the school board tackled the recession through cuts. "What did Bunnell do? We were sold a bag of goods. It was smoke and it was mirrors. Hutch was right, We have to shut the valve off. Some decisions have to be made. This is the aftermath of five years of an administrator that did not know what he was doing. And I will go on the record and say I did not vote for him. It was already stated who has. But five years of spending out of control. Five years. In fact, we paid that man over $650,000 in five years to put us in this position. Six hundred and fifty grand in salaries, in benefits. Five years of doing whatever he wanted to do with the taxpayers' money because he had some people up here snowballed.
"Five years. Mr. Williams is here. Some cuts, some changes are going to have to be made. Absolutely. Do I want to get rid of the police department? No, I don't. And I am disappointed that Mr. Williams don't have a firm figure that says this is how much it's going to cost. We need a figure. You can lie about figures, but figures don't lie. You can't make this stuff up. How did we get here?" He went on, describing a time when he asked that departments take a 10 percent cut but was "looked at like I had three heads." He went on, declaiming how in the private sector a CEO soaked in red ink would have been quickly sacked, how the new finance director, Patty Larkin, quickly threw up red flags once she had the job, and how Williams has been cleaning up his predecessor's crisis. He went on, describing how fellow-commissioner Bill Baxley has been "screaming" about deficits. He spoke like a commissioner who had three years of bottled up anger to release, as he knew—as all commissioners knew, he said—that the auditors were going to bring a dismal report this year. But that under the new leadership, "we will have a balanced budget."
Wrangling Over Sheriff Costs and Claims
Much of the evening's confusion focused on how much policing by the sheriff would cost, and what, precisely, Williams had discussed with sheriff's officials. There was this exchange:
---
Commissioner Bill Baxley's Speech[media id=368 width=250 height=250]
Bonita Robinson: "The one-on-one meeting that I had with you, Mr. Williams, you kind of gave me an estimate of maybe $800,000 for the sheriff's department, and the paper that you issued tonight saying eliminating the police department could save us $400,000, so those numbers were way off."
Williams: "We've talked since."
Catherine Robinson: "Who's talked since?"
Williams: "Myself and Mr. Staly."
Bonita Robinson: "Mr. who?"
Williams: "Staly, the undersheriff. Again it wouldn't be an official figure until there was a contract. There was no, I'm not sitting here with a black and white figure in front of you. But the latest figure that I, we've talked about, was under $700,000. Now also going toward the mayor said, the chief and I talked about possibly reducing the level of service and therefore cutting costs also."
Catherine Robinson: "So can we look at dollar figures of all that before we talk about layoffs? Can we look at what the layoffs are going to cost the city before we talk about layoffs?"
Toward the end of the meeting, Williams returned to the issue "The sheriff has repeatedly told me, and I don't know if he's told other people, he doesn't want—if Bunnell wants to go to the Sheriff's Office, he's willing to negotiate with us. He has given me a price, but he doesn't want to give the impression he's looking to take over our police department, either." He added: "I can tell you a price that Mr. Staly and I have discussed, it's $695,000. He will not put it in writing until council directs me to work out a contract with him."
Staly was out of town Monday evening, but he heard of the discussion and emailed the following statement to FlaglerLive:  "I was directed by Sheriff Manfre to provide an 'unofficial' cost of law enforcement services to Larry Williams. As a result of this direction I contacted our Sr. Manager of Finance, Cissy [Bertha, formerly Bunnell's finance director], and asked her to provide a cost estimate for current service levels of BPD's current on-duty staffing.  This number was given to Sheriff Manfre who directed I call Larry Williams and give him the number, which I did.  I was later directed by Sheriff Manfre to provide Larry Williams another cost estimate for reduced services.  This number was again determined by Sr. Manager Cissy [Bertha] and was given to both Sheriff Manfre and Larry Williams.  At no time did I negotiate a contract or pricing.  I was a messenger of numbers as directed by my boss."
Whatever the numbers, Bunnell Police Chief Tom Foster was quick to counter suggestions that the sheriff could provide as efficient a service as Bunnell: "A simple comparison of salary costs will clearly demonstrate the sheriff's office will either require far more funding for this effort or be required to reduce the number of personnel that are currently dedicated to law enforcement efforts in Bunnell," Foster said. He cited a cost of $104,089 per deputy, according to the sheriff's contract with Palm Coast, compared to $52,548 for a Bunnell police officer, a figure that includes benefits but not training, equipment and insurance, which are included in the Palm Coast figure.
Closing Arguments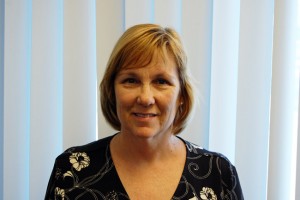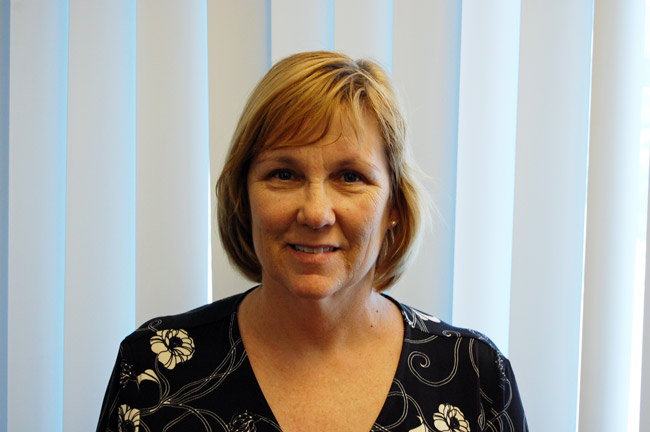 "There's not been any effort to really crunch numbers here to do other things besides layoffs, and that's my issue," Mayor Robinson said. "We need to look at all these solutions, go to the police department, see if they can pare down their budget to $700,000 a year so that we can keep and maintain our services in the city of Bunnell. Once we give that service up, we don't get it back, and if that's the issue, it's a cost issue, then I think the chief of police ought to be given a fair shake to work that budget through, and the departments to work that budget through." She later added:  "What I would like for us to see is to go back and get some hard numbers on some of the questions that I have. I have three pages of questions here."
The questions were turned over to the administration, and will presumably get answered over the next two weeks.
Tucker, who remained silent for most of the meeting, spoke only at the end. He had on three occasions, one of them this year, proposed at least exploring eliminating the police department to save the city money. Each time, under Martinez's and Robinson's guidance, city officials and the police chief at the time would orchestrate a literal show of force before the commission, including the use of Palm Coast residents who'd speak in favor of the department, to repel attempts to shut it down. In one case, former Sheriff Don Fleming was embarrassed by one such orchestration, which took place at a workshop designed to give the sheriff an opportunity to explain how he would police the city, and at what cost. It's because of that lack of decorum on Bunnell's part that the current sheriff has kept a very large distance between him and the city.
But clearly, absent eliminating the department, the city will have to face up to other, yet-to-be determined cuts.
"This is not an emotional problem to me," Tucker said. "It is a monetary problem. So you have to be able to separate the emotions of the events from the facts of the matter, from the financial facts. So I'm not opposed to keeping the Bunnell Police Department. Everybody needs to kind of get off of that route. What I'm after is to balance, help balance the budget, and that's what's been my driving force, my thinking in the past has not change. I'm still on the same page that I've been on since I first talked to Sheriff Fleming years ago. So it's not an emotional matter to me, it's a financial responsibility to you." He added: "I'm not going to vote on emotion. I'm going to vote on a fact. The fact is we need to make some cuts, and if they have to be tough cuts, they just have to be tough cuts. So, Mr. Foster, you have a challenge. You're the biggest budget. The Sheriff's Office is also the biggest budget for Flagler County. So between you all two, I would love to see something different, something imaginative that will work."