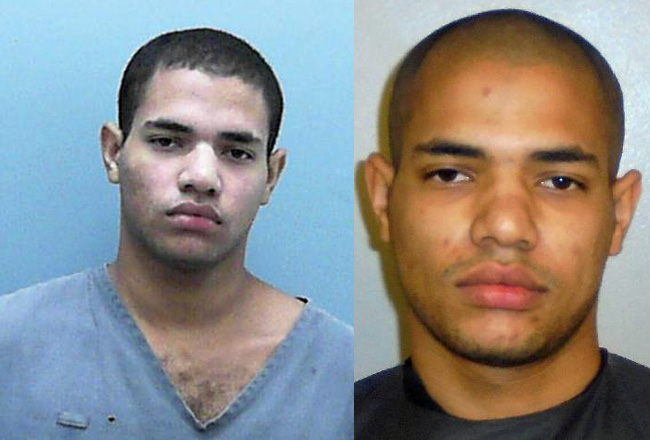 Brandon Moon, a 21-year-old resident of 1 Breylyn Place in Palm Coast who's serving a three-year state prison sentence for burglary, is back in Flagler County on $400,000 bond over a rape charge uncovered when the teen-age child—a close relative of Moon's—revealed her pregnancy. The charges were fild in March, and the arrest warrant issued Thursday at the jail.
Moon had become aware of new charges in late May but was apparently unaware of their severity. He wrote the court, asking "to have these charges [dealt] with now so I can see if there is a possibility to have them run with my current time so I can better prepare myself for the transition back to society." On July 6, Moon himself filed a motion to be transported from prison in Hamilton County back to Flagler County for a court appearance.
Moon was sentenced to three years and seven months in prison in March 2014, and might have been eligible for release after serving 34 months. He was incarcerated at a Hamilton County prison in April 2014.
The alleged incidents that led to the new charges had taken place in the summer of 2013, according to the victim, who said she was raped when Moon was 19. The incident took place in Palm Coast at her aunt's house, where she had moved for a while as her family was having financial difficulties.
The rape occurred, she told authorities, on a day when Moon had allegedly touched and fondled her for much of the day. She'd been lying down for the night. Moon came into the room, "closed the door, told her not to say anything and pulled her pants down," according to his arrest report. "She froze and turned her head away," and Moon allegedly proceeded to rape her. When the front door of the house opened, he left the room.
The girl was 13 or 14. She told her aunt and her grandmother of the incident at the time, but her grandmother advised her not to tell her father. She feared his short fuse and thought he'd hurt Moon.
It was not the first instance of sexual abuse. Several such instances are alleged to have occurred and both aunt and grandmother knew about them but allegedly did nothing.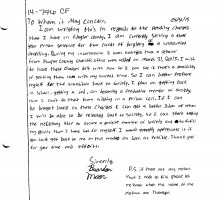 When the victim would visit her grandmother in Kentucky when she was much younger, she told authorities that Moon would molest her and call it a game, which he called Playing Lions, rubbing her over her clothes and having her touch him on his genitals. The grandmother caught Moon in the act, yelled at him but only had him go to his room. The girl's aunt also caught him in the act one time, according to his arrest report, grabbing the victim and taking her downstairs. "Told grandma but nothing happened," the report states.
The that there are possibly additional victims in Kentucky and Palm Coast. The grandmother told the victim's parents that it was in the child's "best interest" not to report the incidents, the arrest report notes.
In March 2014, a Flagler County Sheriff's deputy interviewed the victim's father and the father's girlfriend. After a doctor's visit, the father had just discovered that his child was pregnant—and that she'd been assaulted by the girl's close relative, only to be "brushed off" by her aunt and grandmother when she told them about it.
In late spring 2014, the victim gave birth to a child in an Ocala hospital, and a DNA sample was secured. A DNA sample was also secured from Moon on June 3 that year. A paternity test established Moon as the father.
He faces two second-degree felony charges with prison terms of up to 15 years on each, and, should he be convicted, the designation of sexual predator after he leaves prison.
In his May letter to the court, Moon had written: "I plan on getting back in school, getting a job, on becoming a productive member of society. Now I can't do that from sitting in a prison cell. If I can be brought back on these charges I can get a better idea of when I will be able to be released back to society, so I can start taking the necessary step to become a positive member of society and to fulfill my goals that I have set for myself."
In a P.S., he asked to be told if there were any motions he needed to file to expedite the process.
His felony arraignment on the rape and molestation charges is on Aug. 24 before Circuit Judge J. David Walsh.