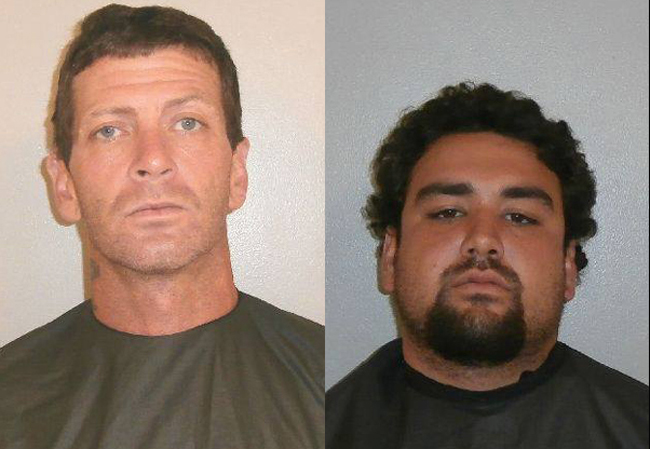 A St. Johns County grand jury on Monday indicted Justin Adam Boyles, 24, and Charles Danny Massey, 38, both of 6 Holly Road in Palm Coast, on first-degree murder charges in the killing of Edward Scott Mullener on June 13 or 14. Mullener died either in Flagler County or just across the county line in St. Johns, where his charred body was discovered in the still-burning trunk of his car in Flagler Estates the morning of June 14.
The grand jury also indicted Boyles and Massey on kidnapping to commit or facilitate a felony, a first-degree felony that carries a penalty of up to 30 years in prison.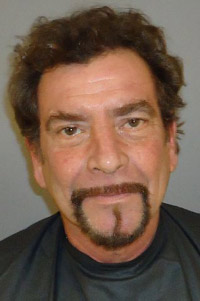 If convicted, Boyles and Massey could face the death penalty. They will be tried in St. Johns, not in Flagler, however, because trial takes place where the murdered body is discovered.
The indictment was secured by Assistant State Attorney Jacquelyn Roys, the likely prosecutor in the case. Roys just won the conviction of Flagler Beach murderer Paul Miller, the 66-year-old man who shot and killed Dana Mulhall, his neighbor, in February 2012, over an argument about Miller's dogs. Miller is serving life in prison without parole.
Mullener's murder, according to the two men's arrest reports, was the result of a love triangle gone sour, and involving  Boyles, Mullener and Antoinette Heart, a 35-year-old resident of the Hammock, where most of the people involved in the case lived within a few minutes' distance of each other. Heart had sought to break up from Mullener. Mullener was not accepting the break-up, and had gone to Heart's house, pounding on her door or windows, when Heart summoned Boyles, who allegedly began to fight with Mullener outside the house. Boyles was then joined by Massey and Cheryl Leggett, Massey's girlfriend, as Massey and Boyles allegedly continued to beat and torture Mullener, finally driving him away the evening of June 13.
The violence had unfolded at 19 Sanchez Ave. in Palm Coast's Hammock. Mullener was found the next day in his car along a logging road in Flagler Estates, the undeveloped subdivision that straddles the St. Johns and Flagler county lines. There are a few houses developed on the St. Johns side.
Mullener's is the fourth Flagler County victim of murder this year, though one of the four–that of Dennie Cayton, whose body was found in a marsh behind a Covington Lane house in early January–is believed to have been killed by stabbing in December. His killer is at large. The killer is still at large in the case of Zuheily Roman Rosado, the convenience store clerk murdered execution-style in February.
In June, Erick Niemi, 42, of 26 Ryken Lane, allegedly confessed to killing his landlord, Leonard Lynn, 76, at the same address in late May. Niemi was indicted on first-degree murder charge last week.