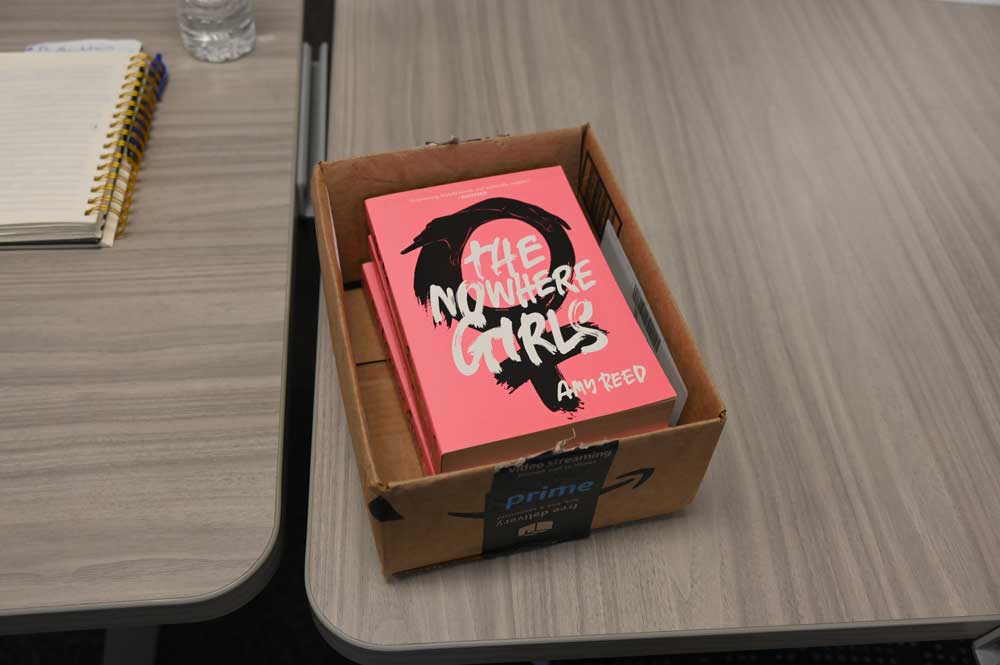 By Brad West
It is important for there to be a process for parents and guardians to be able to question materials in our schools, and Flagler Schools has set up a great process. It is open, transparent, inclusive of the whole community, well organized, and well run.
I volunteered to serve on the school book review committees charged with judging challenges, and was selected for a District Committee for the 2017 novel by Amy Reed, The Nowhere Girls.




Being selected gave me the motivation to pick up a book I probably would not have ever picked up. It's not always easy to find books that really grab you, enabling you to almost instantly connect with the characters and find yourself right there in the scenes. For me, this was one of those books. It has inspired me in many ways as well.
There were so many things to share about the value of this work for students on a questionnaire we were asked to fill out as part of our responsibility. I looked forward to the meeting and discussion and was especially curious to hear the other perspectives. That is one of the wonderful things about books: hearing the unique perspectives from others reading the same material, but inspired by their unique life experiences and backgrounds.
The meeting was very productive and overwhelmingly positive in regards to the themes, messages, and value of the book for local students. The book addressed the predatory nature of some students, the dangers of letting one's guard down simply because flattering attention feels good, the continuing injustice females face when speaking up and risk being blamed, or risk public ridicule and shame, while young males' disrespectful attitudes towards females are cavalierly dismissed.
The Nowhere Girls also explores issues of coming of age, the pressures of conforming to societal norms against one's character, seeing the world through the eyes of a person on the spectrum and their struggles, finding the courage and inner guidance to recognize and stand up against injustice being done to others. A young girl finds truth in her Christian upbringing, recognizing she is called to stand up against injustice and be "woke" (a term not yet as commonly applied or weaponized when Reed published the book). The book centers on the organizing of these young women who find ways to support each other and stand up against the wrongs inflicted upon them. There's a lot more to the book than this brief summary.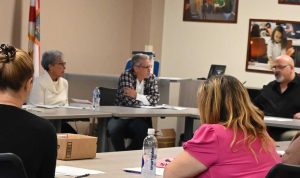 The Committee voted unanimously–14-0–to retain the book as a self-selection for high school students, meaning that the book would only be available at the school library and checked out voluntarily by students. This was the third committee review in the community that voted to retain the book. Two school-level committees had done so previously, and unanimously.
As you might imagine, it was very disappointing to hear the news that our superintendent dismissed the recommendation of three committees of community members and school staff, including numerous professionals trained in literature, library science and child psychology, and decided to remove the book from our schools.




Not only did the superintendent snub community members and staff who took the time from their busy lives and put in the work. She did so without even providing a detailed explanation to the community. Each of us serving on those committees filled out forms that provided our perspectives and input regarding the book in question. Yet our superintendent could not take the time to do the same?
To me the decision and the manner in which it was vaguely communicated–in a brief email to us on the committee–puts the integrity of the process in question and shows a lack of respect for the community and staff who have worked tirelessly to execute a process that would be critical, fair and rigorous.
Book banning–and that is what this is about–is not new and has always been dangerous. Any time any group seeks to unilaterally control access to books, free speech has been diminished. It is why free speech restrictions define in authoritarian nations.
It is why on their rise to political power the Nazi Party in Germany sought to silence those they found in opposition to their ideas through book burnings and legislation–book burnings that took place at over 34 locations and involving over 25,000 books on a single infamous day, targeting much the same types of themes being targeted here today. Those were not the mere "pamphlets" a local Mom claimed they were, seeking, outrageously, to minimize and justify the actual events that took place in 1933.




Suppressing books and thought is also why slave owners strictly forbade enslaved persons from being educated or learning to read and write, and severely punished those caught teaching them. It is why until the 19th century women were effectively barred from higher education right here in the United States.
Banning books is never about freedom or liberty. It is an effort to institute actual indoctrination of others by attempting to cleanse society of anything contradictory to their ideals. The issue should not be taken lightly, because once taken, the road only becomes more dangerous.
One woman on the committee asked a question that's had me thinking ever since the meeting. "Why," she asked, "are we still talking about this?" By this, she was referring to sexual assault, the inequalities that continue to exist between men and women, the culture of victim-blaming and shaming, and so on. The answer is because we aren't talking about it openly and honestly enough. We are not truly engaging young people, both male and female, and having those real and sometimes difficult conversations. For others it may expose a different sort of problem: They do not want to change because it may diminish their position or privilege.
I want to thank those in our schools working everyday to do the right thing. The time, energy, and effort school and district staff have put in to ensure a fair process. They are doing their best to deliver on that for students and the community, and these days, they are our culture's and educational system's essential workers. And thank you to the other Committee members and staff. It was great to spend some time with you and hear your perspectives. Thank you to the local press for its hard work and coverage of something that might often go unnoticed elsewhere.
I highly recommend this book for students and parents. Get a copy of The Nowhere Girls via the Flagler County Library, a book store, or ebook (my personal favorite). Read it and discuss it together. I think you will enjoy the time you get to spend with Grace and her loving and courageous heart, Erin and her beautiful perspective of the world through the eyes of someone on the spectrum, Rosina and her sass as she searches to be who she truly is while facing a society telling her to be someone other than who she is in her heart, and so many other wonderful characters. The author, Amy Reed who is a mother with a daughter, has done a wonderful job with this work that I find baffling still that others find objectionable.
These Nowhere Girls do not deserve being silenced yet again.

Brad West is a long-time Palm Coast resident.