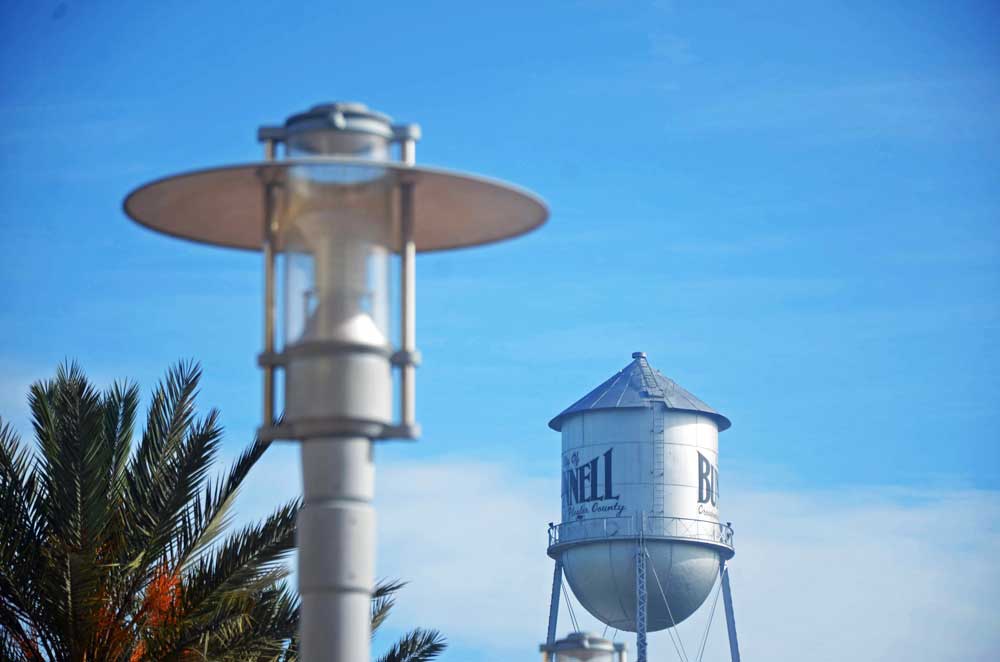 A power surge this morning briefly knocked the Bunnell water plant off line, interrupting water service city-wide, Bunnell City Manager Alvin Jackson said. The interruption resulted in a cautionary boil-water advisory for residents and businesses across the city.
The plan was offline for about 20 minutes, the city manager said.




Water service was restored, but since the water pressure fell during the interruption, a precautionary boil water notice was issued, and will be in effect for up to three days, depending on tetsing. The city by law is required to conduct three successive tests, the city manager said, to ensure that the water meets standards before the notice can be lifted.
"As a precaution, we advise our customers to boil tap water used for drinking, cooking, making ice, brushing teeth, or washing dishes. A rolling boil of one minute is sufficient. As an alternative, bottled water may be used," Dustin Vost, the city's infrastructure director, said in a notice issued this morning.
Tap water can be disinfected by adding eight drops of unscented household bleach (4 to 6 percent active ingredients) to each gallon of water, then mixing the water and allowing it to stand for a minimum of 30 minutes. Note: cloudy water requires 16 drops of bleach and a 30 minute contact time. Also, other approved chemical disinfectants are available at stores that sell camping and hiking supplies.
This "precautionary boil water notice" will remain in effect until water analysis demonstrates that no bacteriological matter is present in the water supply. The rescission of this notice will be delivered to you as soon as the test results are received and normal water consumption and use may resume.




Separately, the city announced that Elm Avenue will temporarily be closed to all traffic due to a collapsed underground culvert pipe due to Thursday's heavy rain storm. The areas of greatest impact will be Elm Ave, Sherman Street and Lincoln Street.
Residents need to be aware during this repair period that travel will be blocked and access to their homes may require a detour to South Bay Street and State Road 11.
Time of the full road closure is undetermined at this time. Notice will be provided using the City website, Facebook and hand delivered notices whenever possible. For additional information, please contact Infrastructure Director Dustin Vost at (386) 437-7515.