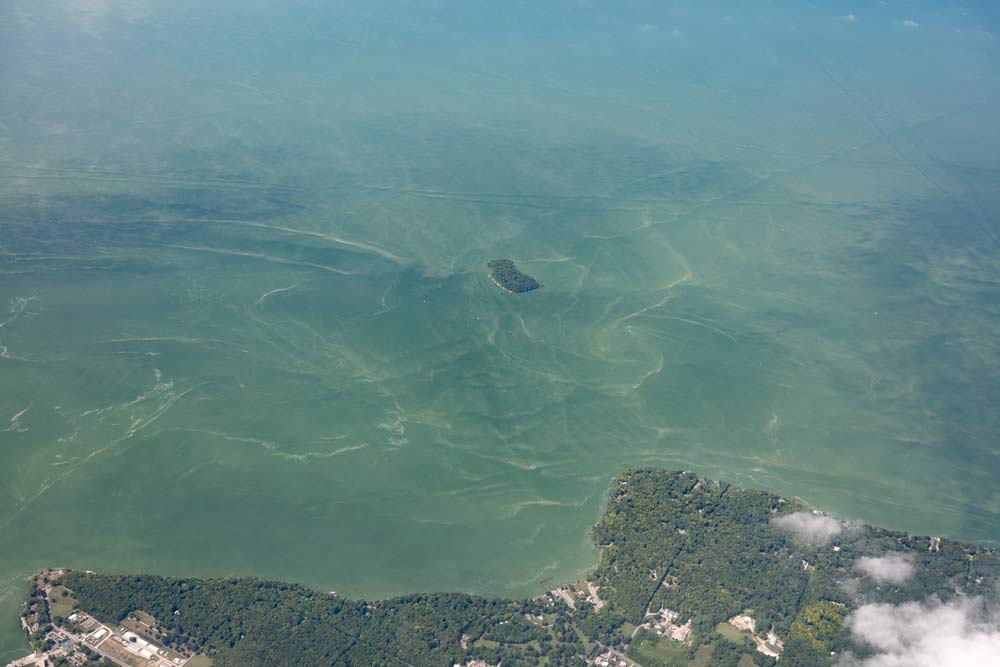 The Florida Department of Health in Flagler County has issued a Health Alert for the presence of harmful blue-green algal toxins in Bull Creek, north of the Bull Creek Fish Camp in western Flagler County.
County government today issued its own alert, urging residents to "heed the alert issued" by the health department. The department installed alert signs at the boat ramp and dockage areas of the county-owned park. The alert is in response to a water sample taken on May 30. The public should exercise caution in and around Bull Creek.




Blue-green algae blooms, also called cyanobacteria, can impact human health and ecosystems, including fish and other aquatic animals by producing poisons. When people or animals are exposed to cyanotoxins, they can become sick, according to the Centers for Disease Control. The blooms can also produce foul odors.
Skin contact with water containing toxins while swimming or doing other activities in the water, drinking water containing toxins, eating fish or shellfish that contain toxins or eating contaminated blue-green algae nutritional supplements can all expose human beings to the toxins.
That can result in stomach pain, headaches, dizziness, weakness in the muscles, vomiting, diarrhea and liver damage. For animals, dogs and cattle are especially at risk if they wade into contaminated ponds. "The long-term health effects of being exposed to cyanobacteria or their toxins in people and animals remain unclear," the CDC states. "Because we are still learning about the long-term health effects, it's important to take steps to keep yourself and your pets safe, such as not going into water containing large amounts of cyanobacteria or high levels of cyanotoxins.
The blooms are not necessarily visible to the naked eye, but they can can appear bright green, blue, red, or brown.  Blue-green algae are a type of bacteria that is common in Florida's freshwater environments. But they typically grow, or grow out of control, because of too much nutrients in the water, particularly artificial nitrogen and phosphorus contained in fertilizers, and that runs off into water bodies. Florida has been plagued with a surge in algae blooms in its freshwater bodies, in the Gulf of Mexico and in the Atlantic, to the point that the Florida Fish and Wildlife Conservation Commission maintains a daily sampling track.




"The explosive growth of algal blooms is linked to rising temperatures and rising pollution,"  the BBC reports. "These green waves are both a warning sign and a symptom of a changing climate. As farming fertiliser and a tsunami of human sewage hit our warming waterways, we are in danger of turning our very drinking water toxic."
Florida government's official literature attributes blue-green algae blooms to "sunny days, warm water temperatures, still water conditions and excess nutrients," downplaying such factors as climate change and leaving unsaid polluting elements. "Blooms can appear year-round but are more frequent in summer and fall. Many types of blue-green algae can produce toxins."
Residents and visitors are advised to take the following precautions:
Do not drink, swim, wade, use personal watercraft, water ski or boat in waters where there is a visible bloom.
Wash your skin and clothing with soap and water if you have contact with algae or discolored or smelly water.
Keep pets away from the area. Waters where there are algae blooms are not safe for animals. Pets and livestock should have a different source of water when algae blooms are present.
Do not cook or clean dishes with water contaminated by algae Boiling the water will not eliminate the toxins.
Eating fillets from healthy fish caught in freshwater lakes experiencing blooms is Rinse fish fillets with tap or bottled water, throw out the guts and cook fish well.
Do not eat shellfish in waters with algae
"The Florida Department of Health-Flagler does a great job keeping us apprised of the situation when something like this happens, as well as issuing releases and putting up signage," said County Administrator Heidi Petito. "They will continue to take water samples and will not remove the signage until the bloom is no longer a threat."

The budget approved by the Legislature a few weeks ago includes $31 million–$10.8 million for the Blue-Green Algae Task Force revived by the governor in 2019, with $10 million designated for harmful algal bloom management and another $10 million for innovative technologies.
The Department of Health provides the following tips:
The Florida Department of Environmental Protection collects and analyzes algal bloom samples. To report a bloom to DEP, call the toll-free hotline at 855-305-3903 or report online. To report fish kills, contact the Florida Fish and Wildlife Research Institute at 1-800-636-0511.
Report symptoms from exposure to a harmful algal bloom or any aquatic toxin to the Florida Poison Information Center, call 1-800-222-1222 to speak to a poison specialist immediately.
Contact your veterinarian if you believe your pet has become ill after consuming or having contact with blue-green algae contaminated water.
If you have other health questions or concerns about blue-green algae blooms, please call the Florida Department of Health in Flagler County at (386) 437-7358.