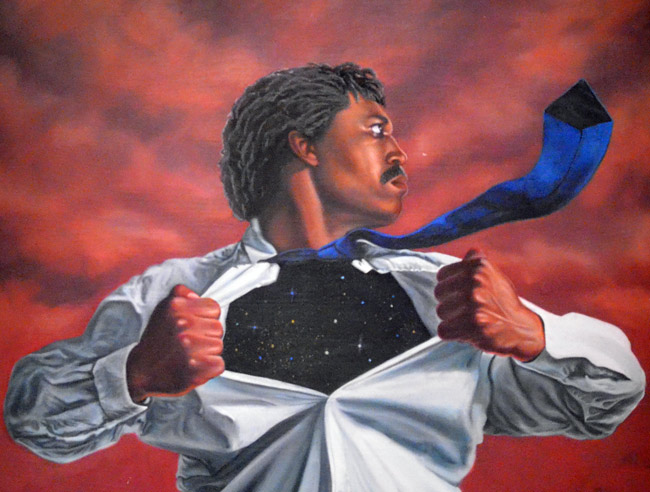 The Bethune-Cookman University Visual Arts Gallery is featuring the works of Weldon Ryan, its new artist-in-residence and the current Flagler County Artist of the Year.
Ryan's works will be unveiled at a public opening and reception on Friday, June 29, from 6 to 8 p.m. in the Visual Arts Gallery, in the Mary McLeod Bethune Performing Arts Center. Ryan's art is a fusion of many styles. He uses textures, color and realistic renderings of his subjects to create a unique interpretation. Ryan will attend the reception to discuss his art and greet visitors.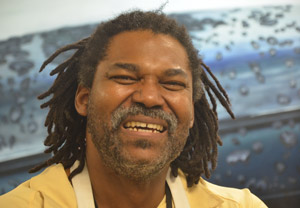 Ryan was born in the Republic of Trinidad and Tobago and landed in the Bronx in New York when he was 6. He spent most of his childhood there, pursuing an education with his mother's encouragement. Ryan graduated from the High School of Art and Design in 1977, the State University of New York (New Paltz), and later the Fashion Institute of Technology. He served for 15 years as a police officer and sketch artist with the New York Police Department. Throughout his years in public service, Ryan painted vigorously in his studio in the B.U.M.B.O art district in Brooklyn. Several of his commercial illustrations graced the cover and pages of various magazines.
He retired to Palm Coast in 2004, and has since been closely associated with Hollingsworth Gallery, where he also teaches through Hollingsworth's Secca Tree Studio. He also served briefly as the president of the Flagler County Art League.
Ryan has exhibited his work at the Fashion Institute of Technology, the Bronx River Art Center, the Salmagundi Art Club, the Harlem State Office Building, One Police Plaza, the Pelham Bay Environmental Nature Center, the Skylight Gallery in Brooklyn, the Flagler County Art League, Hollingsworth Gallery, and the Fulton Street Art Fair. Among his accomplishments, Ryan has appeared on "The Ricki Lake Show"and his art has been shown on "The Geraldo Rivera Show," CNN, and was featured in Nickelodeon Magazine.
His clients have included Spring 3100 magazine (an NYPD publication), Thompson Financial, Investment Dealer Digest, Mergers and Acquisitions magazine, Rich and Well Graphics, Bromsonart Institute, Soccer Jr. magazine, the New York City Parks Dept. Pelham Nature Center, Marie Claire magazine, and "Chappelle's Show" on Comedy Central.
The Visual Arts Gallery at Bethune-Cookman University is open to the public Monday through Friday from 10 a.m. to 4 p.m. Funding for this gallery space comes, in part, from the County of Volusia ECHO Grants in Aid Program.
For more information on this art exhibit or the gallery, please call (386) 481-2774.