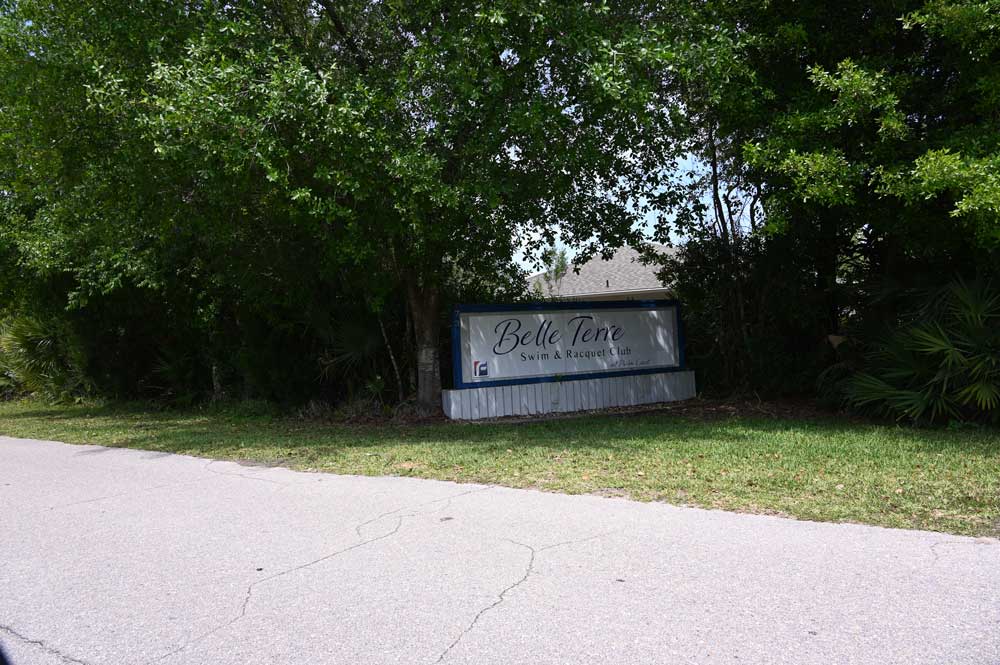 The Flagler County School Board agonized again over the future of its beloved but money-losing Belle Terre Swim and Racquet Club last week, as it has been doing for nearly 10 years. It is staring at a red-lettered deficit this year of $180,000.
This time, however, one of the newer school board members raised an issue that had not been raised before, and that may not help the future of the club: why are the club's deficits year after year being subsidized on the back of working parents?
The issue was raised by Board member Sally Hunt. She's right: the Belle Terre Swim and Racquet Club is not considered part of the district K-12 mission, and its general fund dollars may not be spent there. It is attached to the district's Adult Education division, which is subsidizing the shortfalls. Adult Education runs the district's extended day program–the program that cares for children in elementary and middle school before and after school–which generates significant revenue, at a profit.
It's not cheap for parents. For a single child, the weekly fee to use any portion of before and after school sessions is $50. To use either the morning or the afternoon session, it's $40. For a family's additional child, it's only a $10 discount. so a parent with two children using only one of the sessions would pay $70 a week, or $2,660 for 38 weeks, plus $50 for the two children's registration fee. For both sessions, it's $3,420. For one parent with one child using both sessions, it's $1,900. (The fees are outlined here.)
"So in a community where we have working parents who are working all day at $15 an hour, they do Instacart at night and on the weekends, they're running ragged," Hunt said, "we're charging them, I don't know how much money for extended day– whatever. Arguably, we could be charging them less if we didn't have to make up [money], right? It sounds like we're making profits off of our working parents to subsidize an almost private Swim Club."




"That is correct or the profits could be put back into the program to enhance the program," the district's finance director said.
"So we can either charge parents less or we could expand the program to enhance it to make it even better for our families and students," Hunt said.
But the district may yet have an unexpected lifeline. It was under the impression that Palm Coast was not interested in contributing money to help. But Board Chair Cheryl Massaro says she's heard conflicting accounts on that score. "So it's, a big question mark at this point of the position of Palm Coast."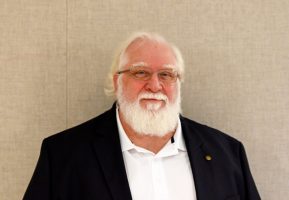 She, too, is right. Palm Coast Mayor David Alfin in an interview today confirmed that he'd met with members of city staff, including Assistant City Manager Lauren Johnston, and Doug Courtney, a club advocate leading what Alfin called "a self-appointed committee" that wants to save the club, but that has different opinions within it as to how. But the district went down that very road only a few years ago, with a group led by Courtney. It did not last, but the club hobbled on. (See: "Belle Terre Swim and Racquet Advisory Club Committee: Why We Should Run the Facility.")"It was a little circuitous," Alfin said of the meeting with Courtney.  "You want us to do something, but the start button is at the district." Contributing money to the club "is something that I would certainly consider, but I'm one of five votes," he said. The mayor said the proposal would have to be discussed through Palm Coast's strategic action plan, and win the support of at least three council members. Nothing of the sort has yet been presented to the council. Even if it were, "That's all contingent on the district wanting to keep it open or shut it down."




But Alfin's support would be a huge lift for the club–or the district–especially the way Alfin is framing it. He said Friday that Palm Coast's aquatic center will be built in a few years, and will accommodate a much larger base of users than what the city's or Belle Terre Swim Club individually can accommodate today. (The aquatic center is a central plank of the joint city-county master plan for future parks.) Until then, he said he would "consider discussing anything we can do to bridge the timeline." In other words, "we may be able to bite the bullet until the bigger, better facility is available to us."
But Dave Freeman, the district's facilities director, cautioned the board that even if Palm Coast, the county and the school district contributed an additional $100,000, the club would not stop its losses.
The school board workshop last week was to answer questions the board, a majority of whose members were elected in November, had asked in December, and to provide harder financial numbers. Those numbers are no less grim than they've been in the last few years.
The school board-owned club has just 59 paying members paying either $300 or $270 a year, depending on whether they're eligible for a 10 percent veteran discount. That has generated $22,000 of the club's $81,000 revenue in the ix months since July 1. The rest is generated by people whose insurance plan allows them access on a per-visit basis ($31,500), and a $25,000 a year contribution from county government.
Other organizations that use the facility contribute some funds, but not much: $1,736 so far this year.




Could the insurers pay more? Only if others' membership costs matched whatever is charged the insurers. Some of the insurers rejected the possibility of a flat fee that could generate more revenue, making that unlikely.
In essence, the club generates just under $140,000 on an annualized basis. It costs $315,000 to run.The actual projected loss for the year is $177,803.
That's before accounting for capital costs. There are critical capital needs adding up to $25,000 just this year, mostly because of air conditioning units failing. Capital costs are higher if repairing the parking lort or the club's tennis courts are included.
The facility accommodates one of the two high schools' swim team. The other is at the city's pool, which could not accommodate both teams. That puts the district in a lurch, if both teams are to have a training facility.
Combining paying members with individuals who benefit from the club through their insurance, the club draws a total of 793 individuals. They would each have to pay just under $400 a year for the club to break even,but closer to $600 a year if capital costs are included.
Board members are looking for a breakthrough, to the point of exasperation. "What is it that we need to do to move forward?" Hunt said.
"We don't want to continue this loss. Obviously," Massaro said. "We have to find more ways to fund it, or close it down. Those are the two options."
Board member Colleen Conklin has always been the club's principal champion. She championed it again last week. "Senior citizens are taxpayers in our community. They can utilize this facility. There is no other facility that is available outside of the Frieda Zamba," the city's facility, Conklin said. "There has to be a way to create a win win. I was very excited when we saw plans for moving step-up over there and creating additional programs over there, moving our Trails program over there, in addition to maintaining some of the community use. That pool is full come summertime and after school. It is a vital part for our community, not just for our senior citizens, but also for our students."




Conklin said she did not know why that approach was "trashed." (See:"Plan Would Reinvent Belle Terre Swim Club as Home to Several District Programs, Preserving Pool.") But Freeman said the "sheer cost of leasing or purchasing portables to put on that site" would have been prohibitive.
The suggestion of "moving" the pool to Matanzas High School was quickly batted down, either because it would cost "millions," in Freeman's estimation, or because, as Superintendent Cathy Mittlestadt put it, "the acreage at Matanzas is at capacity, you would not be able to on that site function with a pool." Alternately, the next high school to be built, Board member Will Furry said, could have a pool.
To operate the club just for the district's high school teams and partners would cost just over $80,000, to accommodate around 20 students.
"There's so much information and it's all over the place," Massaro said, agreeing to the suggestion that the board should devote an entire workshop to the subject. So it will. That workshop (there may even be two) has not been scheduled. Courtney's group will be invited.