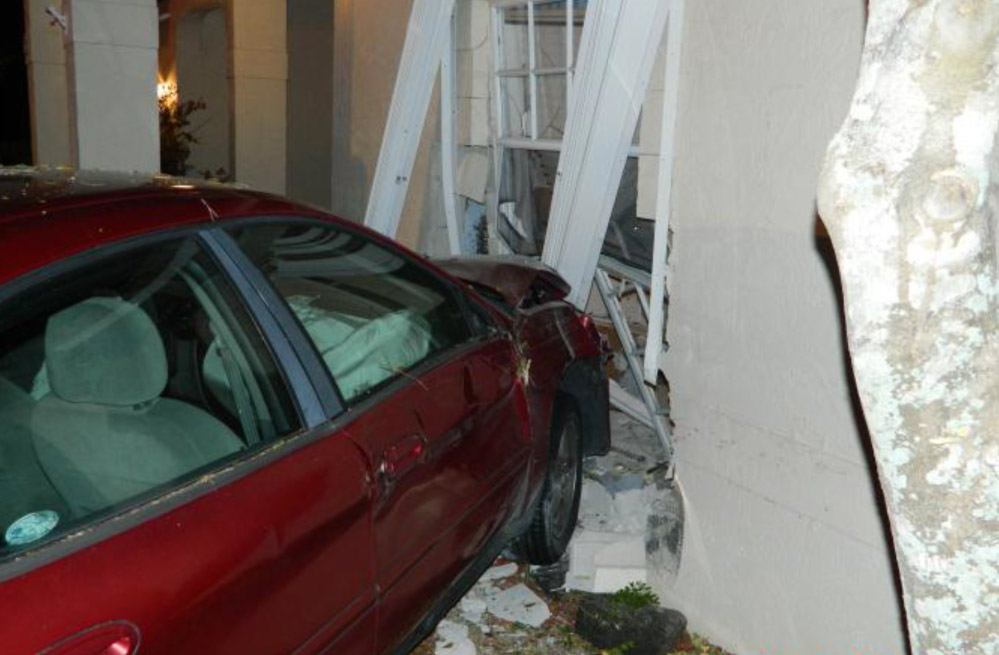 Cochise Court is one of those unusually twisty Palm Coast roads. It begins at the very edge of the city's northeast frontier, weaving along the contours of canals, culs-de-sac and alcoves before dumping into more angular Cimarron Drive. Like most residential streets in Palm Coast, it's dismally lit at night. It doesn;t help when wildlife crosses paths with cars.
Maria Anne Berlatta, 17, of Palm Coast, was driving south on Cochise Tuesday evening, around 10 p.m. She was going 30 miles per hour, according to a Florida Highway Patrol report. Berlatta told FHP that a deer ran across the road, just before one of those curves, the last one before Cimarron (where the recommended speed limit is 20), which Maria failed to negotiate.
She struck a mailbox belonging to James Hughes at 19 Cochise, then drove onto the front yard of 15 Cochise, and ended smashing into the house at 15 Cochise, and more precisely one of the bedrooms of the house, where Nancy Deane was asleep. Concrete blocks flew. The car partially penetrated through a low window, just a few feet from the bed, whose headboard was against another wall, at a 45 degree angle from the wall the car crashed into. Deane suffered minor injuries and was not taken to hospital.
Maria, too, had minor injuries, but wasn't taken to hospital either. A Palm Coast building inspector determined the bedroom unsafe, and an electrical circuit breaker was shut off to prevent injury from exposed wiring.
Maria was driving a 2000 Ford Taurus, which sustained some $1,500 in damages. The Florida Highway Patrol is estimating damages at around $25,000.