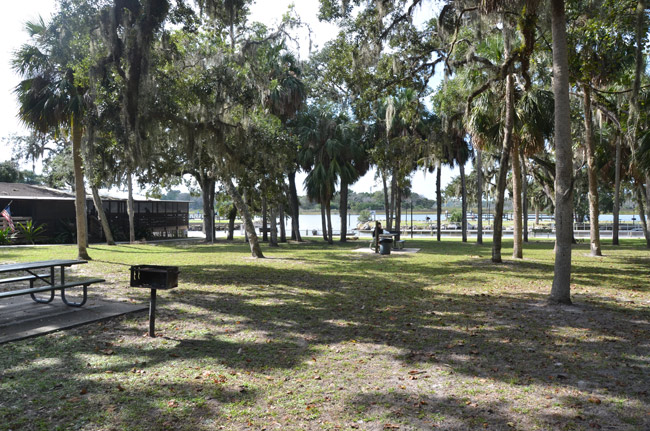 I was glad to hear one of the owners of Captain's Barbecue at Bing's Landing say that he's willing to go back to the drawing board regarding his plan for an expanded restaurant there. The county should take him up on it despite its vote last week, because the plans both Captain's and the county submitted to the county commission, such as they are, were half-baked at best: if Captain's were serving barbecue the same way, its patrons would end up in the emergency room. Fortunately for the commission, the only victim here is the character of a public park, which current plans would radically alter.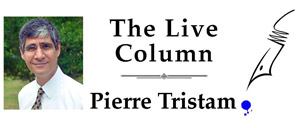 I have nothing against Captain's Barbecue or its presence at Bing's Landing. Restaurants have as much of a place in public parks as pavilions and visitors' centers, assuming they don't have a monopoly and their entry there is fairly and regularly put out to bid. Nor can Captain's be faulted for doing and taking what it can to make its profits: that's what businesses do. So to a large extent the criticism leveled at Captain's has been misplaced. It's the county's responsibility to ensure the stewardship of a park. The county is failing that responsibility.
Right now Captain's is a good fit. It's been successful. It wants to expand. But moving the restaurant to the middle of the park would lobotomize the architecture of the park, turning Bing's primarily into a restaurant (and bar) surrounded by greenery, as opposed to a park that happens to include a restaurant. The move would be done in complete disregard for balance and aesthetics that make a park what it is. It'd be like moving Tavern on the Green at the edge of Central Park smack into Sheep Meadow, ruining a centerpiece of the park. Sure the business is successful and attracts people. But by that logic so would an Outback or a Hard Rock Café. Thankfully we're not there.
But close. The expansion's indifference to the park's design is the issue. That's not what Flagler taxpayers had in mind when they spent $1 million in 1989 to buy Bing's with Environmentally Sensitive Lands dollars. If the deal is going to be more palatable to residents and park lovers, it should accommodate a less intrusive location, north or south, assuming the restaurant cannot be rebuilt in place–a still very much unproven assumption.
The other problem with this deal is its hollowness. County Administrator Craig Coffey insisted to me that there was nothing sinister about it, that it was discussed openly, with no intentions to hide anything. Maybe so, but only because there's been nothing to hide, in the sense that the county has produced no documentation backing up any of its claims or those of Captain's Barbecue. They both claim that the current restaurant building is falling apart, even though just a couple of years ago they supposedly spent hundreds of thousands of dollars renovating it. If it's falling apart, prove it. Provide analysis and estimates by independent inspectors–not the county's own. Show where the problem is, what it would take to fix it, what it would cost, and why, with phased approaches being all the rage, no such phased approach could apply to the existing building. Until then, the claim that the building is no longer usable is bogus, especially since Captain's is willing to keep using it for as long as it takes to move into a new building. When the Titanic is sinking, you don't keep serving beef on its decks for a year until Harland and Wolff get you a new hull.
Captain's claims it will pay for the new building. That's great. But there are no plans, no cost estimates, no contractual arrangements, so even the vague claim that it'll be a $1 million investment is bogus until proven. That means we don't know what it would cost the county to build a new building, the county that just boasted spending just a few hundred thousand dollars to build three luxury cottages at Princess Place. Just this morning on WNZF Coffey acknowledged that "maybe it's not $1 million, maybe it's $750,000." Then maybe it's not $750,000, either. And maybe the county should pay for the reconstruction of its own assets instead of privatizing its capital responsibilities on an unproven, unvetted whim.
There was too much vital information commissioners should have asked for before approving an irresponsible 21-year lease with their eyes closed (or 28 years, when all extensions are counted–to 2046), with Captain's paying the insulting rent of $1,000 a month, no taxes, no impact fees, nothing for septic, nothing for parking. And no matter what revenue Captain's generates, it won't contribute a cent in profit sharing with the county, the way the Funky Pelican in Flagler Beach and any business on public land is expected to contribute to the government agency on whose subsidies it depends. Privately-run though it is, a business benefiting from public land and public subsidies owes its landlord, meaning us taxpayers, a full financial accounting: revenue, expenses, earnings, number of employees, what it pays them–so we're not left to take on faith the business' claims of being the next-best-thing since Henry Ford. Nor do we know what happens should Captain's somehow close shop before the lease runs out. What then? A hulking carcass of a building in the middle of what used to be a park.
Let's also not diminish the cravenness of the commission when it approved this deal, with ex-Commissioner Nate McLaughlin moaning about his "honor" and defending himself for taking contributions from Captain's owners, never disclosing that he'd listed one of those owners as his top reference in a job application with Bunnell government. It's one thing to take political contributions. It's entirely another when your next job may depend on the good word of the same guy angling for your vote. McLaughlin the supreme back-scratcher cast the swing vote, his last.
Again, not Captain's fault, but it's a dirty deal, it's the county's doing, and even though the lease was executed, all sides should go back to the drawing board and come up with something more respectful of the park, the taxpayers, and indeed of Captain's, whose reputation is taking a beating because of the county's incompetent deal-making. I'm all for not punishing Captain's for its success. But let's not barbecue Bing's Landing along the way.

Pierre Tristam is FlaglerLive's editor. Reach him by email here or follow him @PierreTristam. A version of this piece aired on WNZF.